Chuckanut Brewery P Nut & South Nut June + July Events
|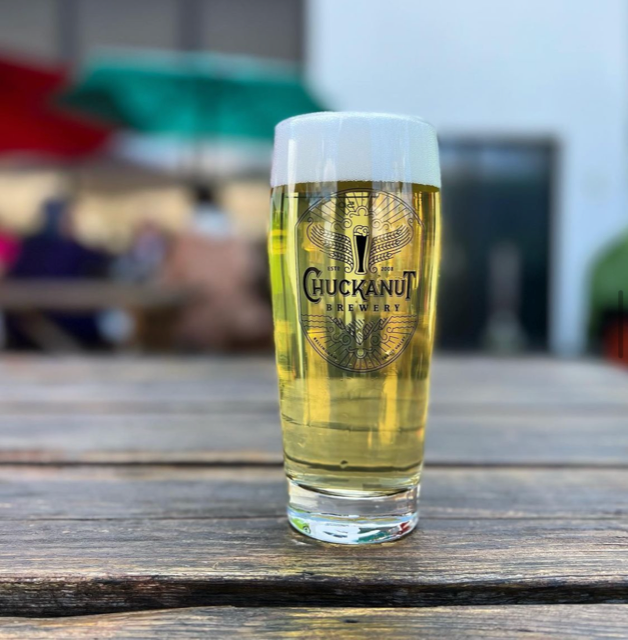 FOR IMMEDIATE RELEASE: JUNE 13, 2022 – Chuckanut Brewery's locations will be hosting a slew of events in June and July. If you're looking for a fun way to spend the day in Portland, OR and Skagit Valley in WA make your way over to P. Nut Beer Hall and South Nut Tap Room. Events including food trucks (every other Thursday at South Nut), smoked fish pop ups (June 17 & 18 at P. Nut), bingo (P. Nut on Mondays), dog fest (July 2 at both locations), crafts market (June 26 and July 17 at South Nut) and oyster pop ups (at South Nut).
This coming Friday and Saturday June 17 (4-8 pm) & 18 (1-4 pm) just in time for Dad's Day, we'll have Pacific Ice at P. Nut in Portland. Pacific Ice will have fresh smoked salmon, steelhead, trout, red snapper and other fish for sale. Make sure to get stocked up! P. Nut will also continue the Bingo Mondays series through the summer with the first card at 6 pm.  At each of the Artist Market Series during the summer you might find a different selection of jewelry, linens, musical items, art, paper items, food vendors and more. The Artist Market pop ups run noon-5 pm at South Nut in Skagit and includes all local artists selling their creations. Also at South Nut Stella Sopra Italian Food truck stops in every other Thursday 2-7 pm.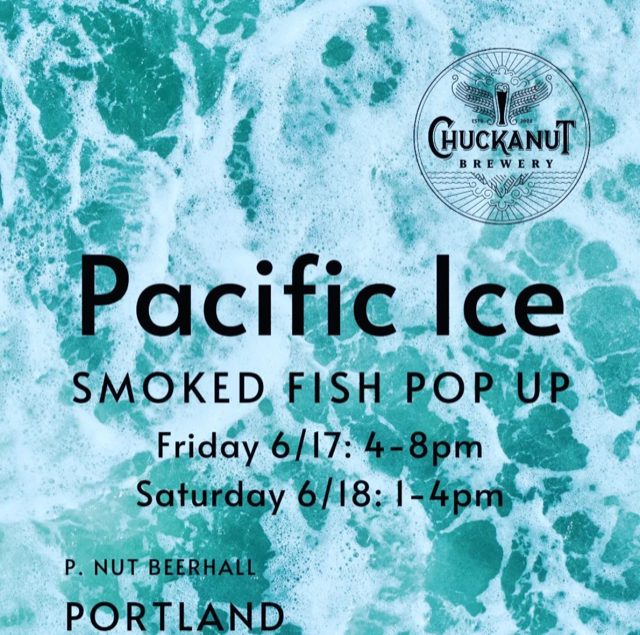 Don't forget to bring your best friend over July 2 to South Nut and P. Nut for a visit. Join us for a pawfect afternoon of clean pups and clean beers! Both of our locations will have mobile groomers on site to give your best friend a relaxing spa day while you snag a beer. Discounts on beer, select merchandise, and raffle prizes! Sweet P's Dog Grooming truck will be on site noon-5 pm at South Nut and You Dirty Dog at P. Nut, no appointments necessary. A series of Oyster Pop Ups will take place all summer long at South Nut too. Dates to be determined but we'll have fresh oysters and someone to shuck them for you all day. At all of these special events you'll be able to sip on your favorite Chuckanut beer and enjoy the activities.
Chuckanut Brewery's P Nut Beer Hall is located at 920 SE Caruthers St, Portland, OR 97214. Chuckanut Brewery South Nut is located in the heart of Skagit County at 11937 Higgins Airport Way, Burlington, WA at the Port of Skagit. Chuckanut Brewery has won Large Brewery of the Year at WABA 2017, 2019 and 2021 at Small Brewery at GABF 2011. Both locations welcome guests of all ages and have indoor and outdoor seating! Check out additional information about Chuckanut at chuckanutbrewery.com.