Chuckanut Brewery to Host Dog Fest
|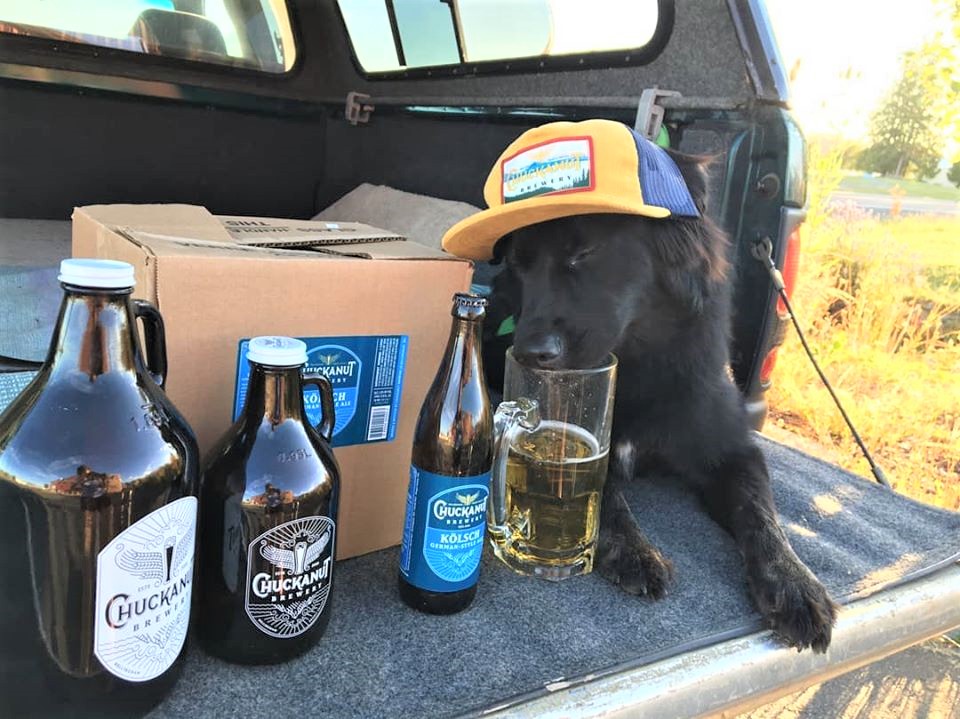 FOR IMMEDIATE RELEASE: JUNE 29, 2022 – Chuckanut Brewery welcomes dogs of all sizes at South Nut in Skagit Valley for Dog Fest this Sunday July 2 from 12-5 pm. Sweet P's Grooming will be on site to clean up your best friend while you sit and sip on a delicious Chuckanut beer! The South Nut Taproom is located at 11937 Higgins Airport Way, Burlington across the road from the Port of Skagit Airport. The P. Nut Beer Hall in Portland, OR has also set the date for their Clean Pups & Clean Beers event for July 10 from 12-5 pm. You Dirty Dog mobile dog cleaners will be at the beer hall at 920 SE Caruthers St in Portland's Division district offering their services.
Don't forget to bring your best friend over on July 2 in Skagit or July 10 in Portland for a pawfect afternoon of clean pups and clean beers! Sweet P's mobile groomer and You Dirty Dog do not need an appointment, it's first come first served. Discounts on beer, select merchandise, and raffle prizes will happen all day long at both events! Take a seat in the Chuckanut beer garden and relax with a beer while your best buddy gets spiffed up. Small snacks available in the taproom but you are encouraged to bring your own food or something from the neighborhood restaurants. And don't forget to take some Chuckanut beer home to continue the celebration of a pawfect day!
Chuckanut Brewery's South Nut Taproom is located in the heart of Skagit County at 11937 Higgins Airport Way, Burlington, WA and P. Nut Beer Hall is at 920 SE Caruthers St, Portland. Chuckanut Brewery brews award winning Lagers and Ales and has won Large Brewery of the Year at WA Beer Awards 2017, 2019 and 2021 and Small Brewery at the GABF 2011. Both locations welcome guests of all ages and have indoor and outdoor seating! Check out additional information about Chuckanut at chuckanutbrewery.com.