Día De Los Muertos Festival De Cervezas Returns November 1 – 2
|
Día De Los Muertos Festival De Cervezas (All Souls Day Beer Festival) returns on Tuesday, November 1st and Wednesday, November 2nd to Southeast Portland. For the third consecutive year, this event is co-hosted by Bazi Bierbrasserie and Imperial Bottle Shop and Taproom. Located a close distance from one another between Hawthorne Avenue and Division Street, both establishments are excited to once again host Día De Los Muertos Festival De Cervezas each day from 3:00 to 9:00pm.
Día de los Muertos celebrates the lives of the deceased with food, drink, and activities the dead enjoyed in life. Día De Los Muertos Festival De Cervezas will take place concurrently at Bazi and Imperial Bottle Shop that offers attendees the opportunity to walk less than half mile between the two locations. The beverages include an eclectic mix of over twenty death-themed beers and ciders.
Here is what to expect to be pouring at each location.
Alesmith – Evil Dead Red
Birrificio Del Ducato – My Blueberry Nightmare
Crux – Better Off Red
Elysian – Great Pumpkin
Het Anker – Lucifer Black
Lompoc – Monster Mash
Ordnance – Full Metal Jack IPA
Van Steenberge – Piraat Tripel aged in rum and oak barrels
Van Honsebrouck – Kasteel Inglemunster Pumpkin
Alter Ego Cider – The Dark Sider
Schilling – Mischief Maker Cider
Imperial Bottle Shop and Taproom Lineup: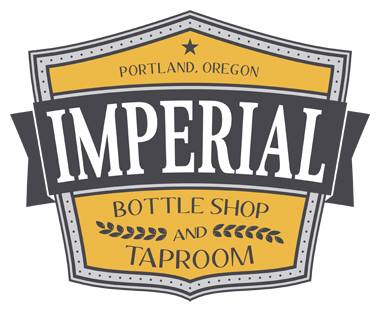 Baerlic – Blood & Guts Barleywine
Block 15 – Stoty of the Ghost IPA
Breakside – Bourbon Aztec
Double Mountain – Devil's Kriek
Flat Tail – El Guapo
Green Flash – Dia de Los Serranos Stout
Iron Horse – Mocha Death
Mt Tabor – Cowboy's Lament Dark Mexican Lager
Pelican – Pelicano Mexican Lager
Rev Nat's – Hurt Cider w/chipotle, cinnamon and ghost pepper
Entry to Día De Los Muertos Festival De Cervezas is $5.00 that includes a commemorative glass goblet. Each 5 oz. pour will require a beer ticket that will cost $1.50 each or 10 tickets for $12.00. Both the goblet and tickets are good for both Bazi and Imperial. Most of the beers and ciders pouring will be either one or two tickets per 5 oz. pour.
While close in proximity, the two bars are far apart in their approach to beer. Bazi features Belgian-inspired beers from near and far, and Imperial focuses on local American craft beer.
Bazi Bierbrasserie
1522 SE 32nd Ave.
Portland, OR 97214
Imperial Bottle Shop & Taproom
3090 SE Division St.
Portland, OR 97202