Diff'rent Smokes – Smoked Beers & BBQ Returns to Bend
|
Back in November 2021, Brian Yaeger hosted Diff'rent Smokes, a specialty beer festival that featured the wildly popular style of rauchbiers. Ok, maybe rauchbiers are not at the top of your list. However, this event that brings together beers made with smoke served alongside smoked meats makes its return to Bend, Oregon to support one great cause, the Oregon Volunteer Firefighters Association.
For its second go-round, Diff'rent Smokes will take place at GoodLife Brewing in Bend, Oregon on Saturday, October 14, 2023 from 1:00 – 7:00pm. Held in its sprawling beer garden, this version of Diff'rent Smokes will bring together 17 smoke beers and some tasty smoked meats from Luckey's Woodsman and Susan's Barbecue for an afternoon and evening of honoring our fearless firefighters!
Before modern malting techniques were incorporated, many early beers were brewed with malts that were kilned. Because of this technique, beers consistently had a bit of smoke qualities to it that varied from a heavy presence to one that was more subdued. The Germans named this beer style rauchbier.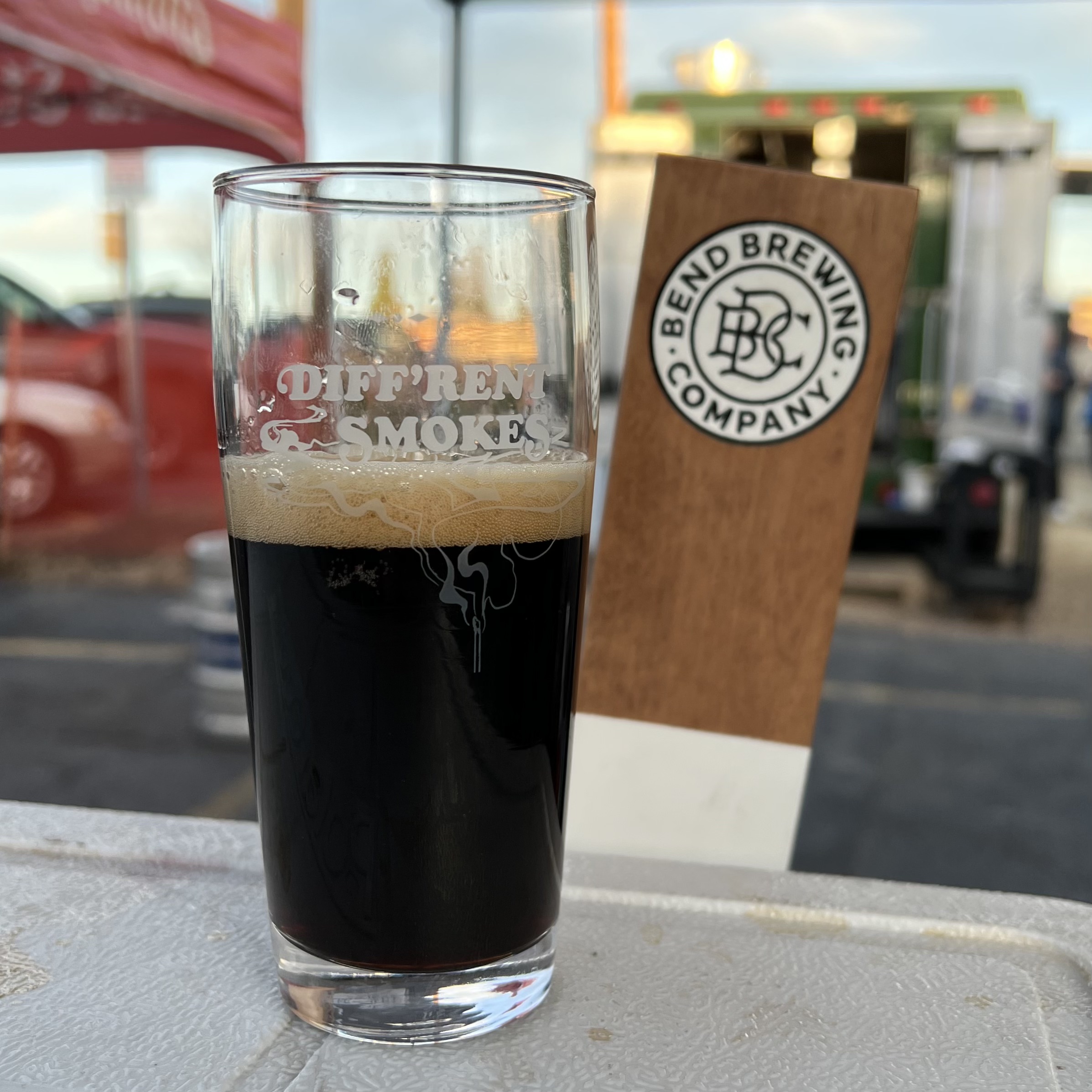 Participating Oregon breweries include 10 Barrel Brewing, The Ale Apothecary, Spider City, Deschutes Brewery, McMenamins Old St. Francis, Boss Rambler, Bridge 99, Cascade Lakes Brewing, Oblivion Brewing, GoodLife Brewing, 1188 Brewing, Heater Allen Brewing, Steeplejack Brewing, and Tiger Town. There will also be smoke beers from Germany's Aecht Schlenkerla that dates back to 1408 along with Dovetail Brewery from Chicago, Illinois and Switchback Brewing from Vermont.
Diff'rent Smokes is a celebration of the end of our extreme wildfire season as well as a show of gratitude to our firefighters. A portion of proceeds will go to benefit the Oregon Volunteer Firefighters Association, established in 1957, to train volunteer firefighers.
Tickets are now available for Diff'rent Smokes and can be purchased online for $20 or for $25 at the gate. Admission includes a souvenir glass and five drink tickets for sample pours, while full-glass pours will require three tickets. Additional drink tickets will be available for $1 each.
Everyone is welcome, but the smoke beers will only be available to ticket holders. More info online at Bendticket.com/events/DiffrentSmokes. To learn more about Diff'rent Smokes, follow the event on Facebook and Instagram.
Diff'rent Smokes at GoodLife Brewing
70 SW Century Dr.
Bend, OR 97702