Downtown Bend Business Association Hosts the 2018 Bend Oktoberfest
|
Downtown Bend will bring a bit of Bavaria to the city when the 2018 Bend Oktoberfest returns from September 21-22, 2018. Bend Oktoberfest is the largest fundraiser in the city and the only event held in Downtown Bend that raises money to help keep Downtown Bend beautiful.
"We are thrilled to have so much support!" says Aisling, Executive Director of the DBBA in a statement. "We see Downtown as an asset to our entire City and the Central Oregon community.  It's wonderful to see the greater Bend area – and, in fact, businesses from across Central Oregon donating to raise funds for our beloved Downtown."
"Oktoberfest is more than just a fun weekend to eat brats, drink beer and dress up in dirndl's or lederhosen," says Michaela Beechem, DBBA Public Relations in a statement. "It's a time for all Bendites to come down and take pride and celebrate Downtown!"
Participating Breweries:
Deschutes Brewery
Bend Brewing Comapny
Boneyard Beer
Silver Moon Brewing
Worthy Brewing
10 Barrel Brewing
Braveheart Brewing
Three Creeks Brewing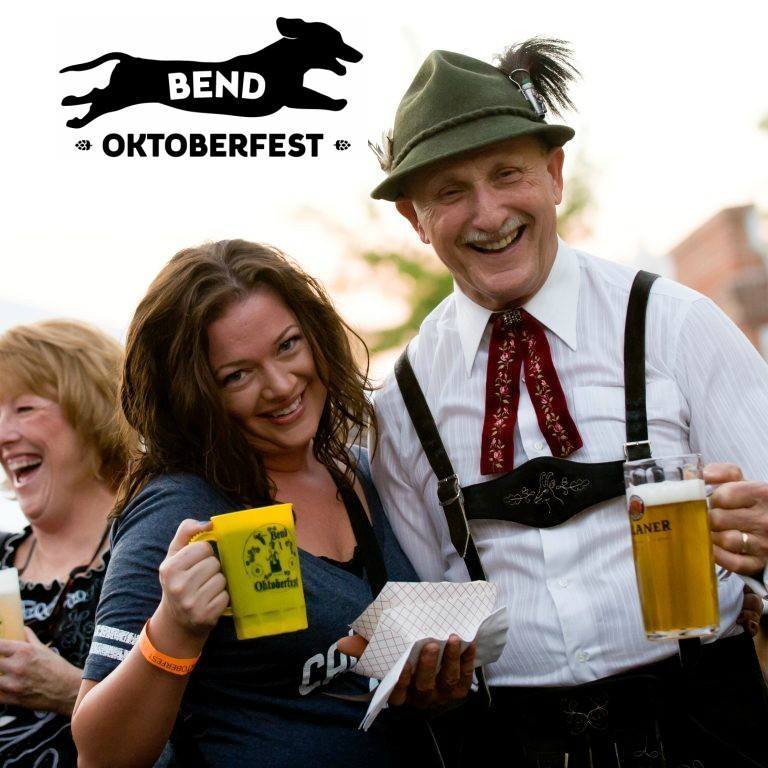 Bend Oktoberfest will also return with its wiener dog races at the Irving Arena. Organizers are also introducing new events from the mini-Olympics to the Bend Beer Choir closing out the event each night. The giant screen will be back with more additions to it. There will also be the kiddie corner along Oregon. It's a celebration for all of downtown and for locals of all ages!
The Bend Oktoberfest is produced by the Downtown Bend Business Association, a 501 (c)(6) nonprofit organization that works to maintain and improve the economic vitality of Downtown Bend. The DBBA works to keep downtown beautiful and is responsible for the flowers, Christmas decorations, banners, sidewalk cleaning, and much more.
Bend Oktoberfest Hours:
Friday, September 21st – 3:00-10:00pm
Saturday, September 22nd – Noon-10:00pm
Bend Oktoberfest
Oregon & Irving Avenue
Bend, OR