Driftwood Room Celebrates its 65th Anniversary at Hotel deLuxe
|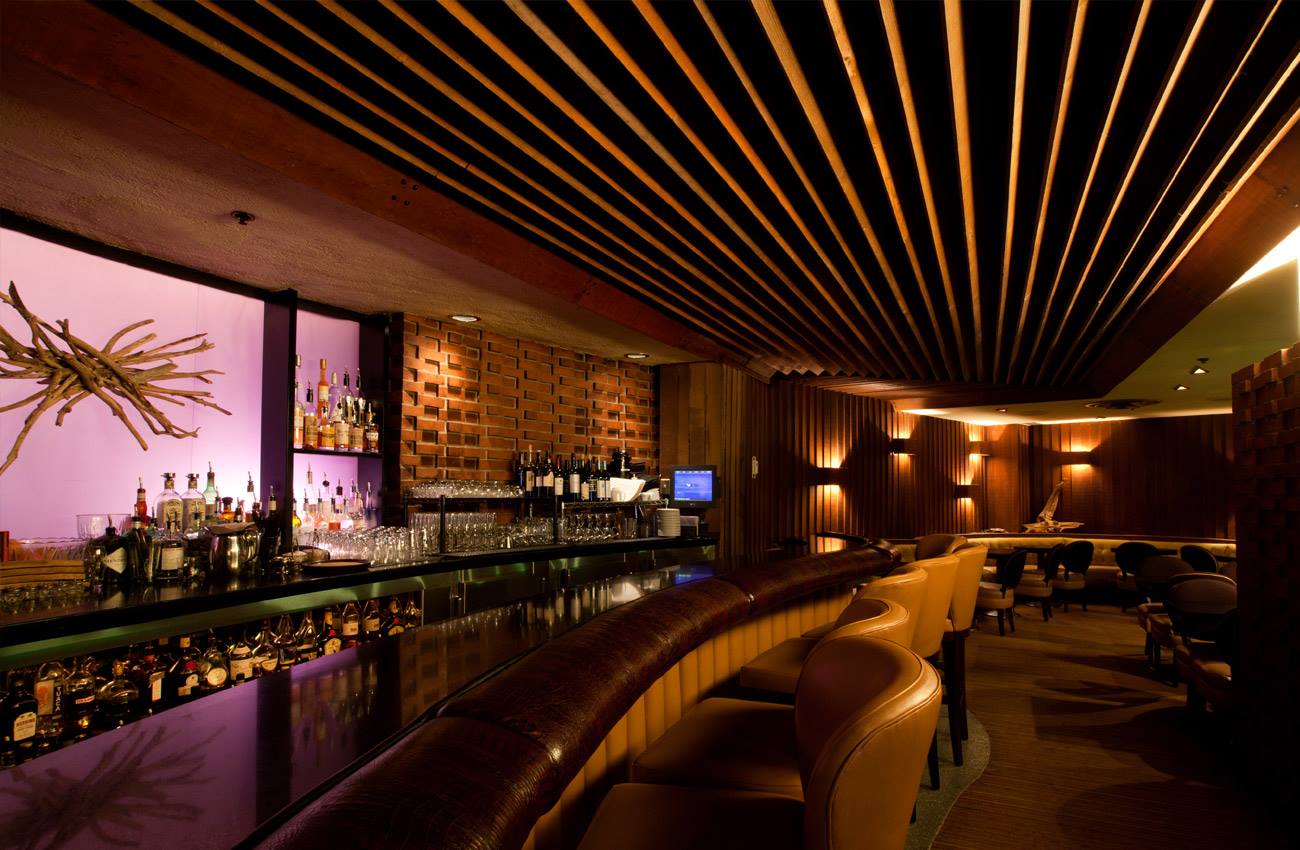 One of Portland's finest cocktail bars with an atmosphere unlike other Portland bars will be celebrating its 65th year in business this year. Driftwood Room, the cozy, low lit bar inside the Hotel deLuxe will celebrate this major milestone with its "Drift Away" campaign featuring a Guest Bartender Series throughout the summer that leads up to its 65th Anniversary Party on October 19.
Driftwood Room opened its doors in 1954 inside what was then known as Hotel Mallory that dates back to 1912. If you have never been it's an excellent choice for a perfectly made cocktail or a selection of one of their 9 draft beers on tap. Driftwood Room is signature champagne cocktails to tableside absinthe fountain service to flights of unique Manhattans. The cocktails are well made that have stood the test of time. Check out the bar's menu here.
The forthcoming Drift Away campaign will see four bartenders from Portland that will bring their A-Game to the Driftwood to celebrate the bar's 65th anniversary. Each guest bartender will be behind the bar at the Driftwood Room for the launch night (listed below) of his or her custom crafted cocktail. That special drink will then be available on the menu for one month. "Drift Away With…"
Guest bartenders and their launch nights are:
Daniel Parker Guidry of Bar Casa Vale – Launching Wednesday, June 19
Ricky Gomez of Palomar – Launching Wednesday, July 17
Michelle Ruocco of Han Oak – Launching Wednesday, August 14
Tommy Klus of Scotch Lodge – Launching Wednesday, September 11
One dollar from each guest bartender cocktail sold will be donated to a charity of that bartender's choice. Charity and cocktail descriptions will be announced each month on Driftwood Room's Instagram page: @driftwoodroom.
Then the month after the final guest bartender takes place, Driftwood Room will throw a Drift Away Anniversary Party on October 19th. This party draws inspiration from 1950s beach vibes complete with straw hats, sweetheart necklines, pink flamingos, and a Gin Rummy expert on-hand. More details and ticket information for the Drift Away Anniversary Party to come.
Driftwood Room is open seven days a week. It also serves Happy Hour everyday from 4:00-6:00pm and 9:30pm-Close.
Monday-Thursday: 2:00 PM – 11:30 PM
Friday: 2:00 PM – 12:30 AM
Saturday: 12:00 PM – 12:30 AM
Sunday: 12:00 PM – 11:30 PM
Follow Driftwood Room on Instagram, Facebook and its website.
Driftwood Room at Hotel deluxe
729 SW 15th Avenue
Portland, OR 97205