Ecliptic Brewing Announces a Weeks Worth of Events
|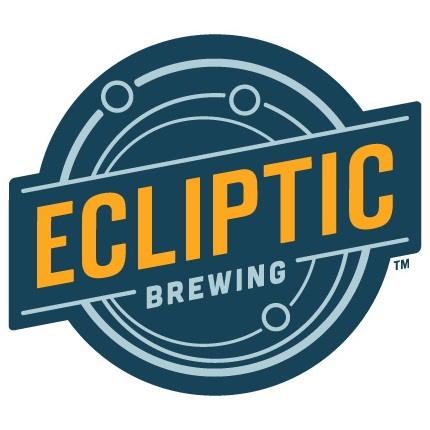 PORTLAND, Ore. – From June 11 through 21, breweries throughout the city will celebrate Portland Beer Week. As part of the festivities, Ecliptic Brewing will be celebrating by participating in a series of events, including the return of its popular Brewers and their Bands.
The complete lineup of Ecliptic's Portland Beer Week events includes:
Brewers and their Bands
Ecliptic Brewing, 825 N Cook Street
For the second year in a row, Brewers and their Bands will bring together brewers from throughout Oregon to perform with their bands at Ecliptic. During the performances, Ecliptic will tap beers from each brewer, including Matt Swihart from Double Mountain, Ron Gansberg from Cascade Brewing and Ecliptic's own John Harris. The Brewers and Bands event will take place on Ecliptic's new outdoor patio, which features 20 tables and seating for 120 with expansive views of the city.
June 18 at 5:30 p.m.
Complimentary Ecliptic Samplings:
June 11 from 4 p.m. through 7 p.m.: Whole Foods Market Laurelhurst, 2825 E Burnside St
June 11 from 4 p.m. through 7 p.m.: New Seasons Market Happy Valley, 15861 SE Happy Valley Town Center Dr
June 19 from 4 p.m. through 7 p.m.: Whole Foods Market Fremont, 3535 NE 15th Ave
June 19 from 4 p.m. through 7 p.m.: Cutsforth Thriftway, 225 NE 2nd Ave, Canby
Portland Fruit Beer Fest
Burnside Brewing Company, 701 E Burnside St
At this year's Portland Fruit Beer Fest, Ecliptic Brewing will premier its Ultra Violet Blackberry Sour Ale.
June 12 from 4 p.m. through 9 p.m.
June 13 from 11 a.m. through 9 p.m.
June 14 from 11 a.m. through 6 p.m.
Weird Beer Bonanza
Imperial Bottle Shop, 3090 SE Division St
In true "Keep Portland Weird" fashion, the Weird Beer Bonanza will share an eclectic mix of 16 bizarre brews. Ecliptic will pour its Moon Fruit Saison, a one-off beer infused with tropical fruit juice.
June 17 from 5 p.m. through 10 p.m.
Brewery Owner's Summit
Roscoe's, 8105 SE Stark St
Guests have the opportunity to meet the owners and brewmasters of their favorite Oregon's breweries while enjoying their most-popular brews. Participating breweries include Ecliptic Brewing, Widmer Brothers Brewing, Double Mountain Brewery, The Commons, and more.
June 19 at 4 p.m.
Mississippi Bar Crawl
Back for its second year, the popular Mississippi and Williams Pub Crawl promises a day filled with guaranteed discounts, special drinks, rare beer tappings and food at nine locations along Mississippi and Williams, with more venues and specials still being added. Purchase a wristband for $5 at any participating location, or order in advance to have wristbands mailed to you (minimum two wristbands per mail order). Guaranteed $1 off drinks at every location.
June 20 from noon through 8 p.m.
Ecliptic Brewing
$3.75 pints, $7 Sweet and Spicy Drumsticks
825 N Cook St
Prost!
$1 off beers
4237 N Mississippi Ave
Stormbreaker Brewing
$1 off beers, more TBA
832 N Beech St
Lardo North
$1 off beers, sandwich special TBA
4090 N Williams Ave
Bridgetown Beerhouse
$1 off pints
915 N Shaver St
Lompoc 5th Quadrant & SideBar
$1 off beers, special rare beer tappings
3901 N Williams Ave
Beer City Bottle Shop
$1 off beers, special tappings
4214 N Mississippi Ave
Tin Bucket
$1 off beers
3520 N Williams Ave
Interurban
$1 off beers
4057 N Mississippi Ave
Eat, Drink, Play
Whole Foods Market Pearl District, 1210 NW Couch St
Featuring more than 14 local handcrafted beers and food from some of Portland's best restaurants, Whole Foods Market and Portland Beer Week's Eat, Drink, Play will benefit Harper's Playground, a non-profit organization inspiring vital communities by creating innovative playgrounds for people of all abilities.
June 20 from 2 p.m. through 6 p.m.
Portland Beer and Cheese Fest
The Commons Brewery, 630 SE Belmont St
Featuring 10 pairings of craft beers with cheese, the Portland Beer and Cheese Fest will also spotlight complimentary meats, charcuterie and artisan Woodblock Chocolate. Ecliptic will pour its Bourbon Barrel-Aged Coalsack Cascadian Dark Ale.
June 21 from noon through 5 p.m.