Ecliptic Brewing & Cigar City Brewing Ellipsing The Sun Release Party
|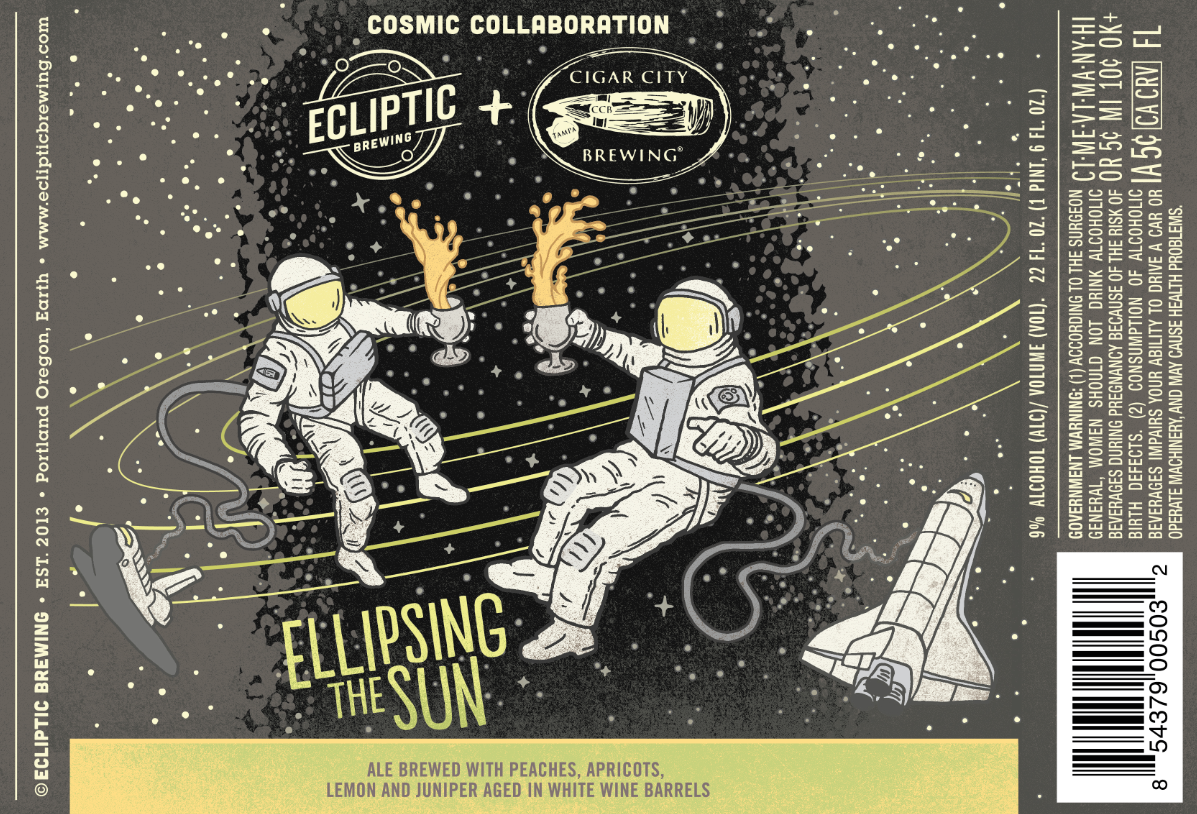 It seems as if it was a year ago when Portland, Oregon hosted the 2015 Craft Brewers Conference and along with this massive event brought thousands of brewers to our city. While here in Portland some of these brewers worked on some collaboration beers. One local brewery that kept brewing during CBS was John Harris and his brew team at Ecliptic Brewing.
The latest of these releases will see the light of day on Wednesday, September 30, at Tin Bucket on North Williams in Portland. Here Ecliptic will release its collaboration beer; Ellipsing the Sun brewed with Wayne Wambles of Cigar City Brewing from Tampa, Florida. The event will kick off at 6:00pm and will run until 8:00pm. Tin Bucket states that this release party will have the only keg and bottles of Ellipsing the Sun that will be sold outside of the brewery.
With the release of Ellipsing the Sun this marks the second collaboration between the two breweries to see a bottle release. The first one was back in December 2013 when the two breweries released Illuminating the Path, a fabulous tasting barrel-aged beer that was brewed in Tampa, Florida in May of 2013. This time Cigar City Brewmaster Wayne Wambles repaid the favor when he visited Portland during CBC back in April 2015.
The reason for the delay in the release of Ellipsing the Sun is that this is a barrel-aged beer that rested in Sauvignon Blanc wine barrels during this time. This ale is brewed with peaches, apricots, lemon and juniper prior to its aging in white wine barrels that sits at 9% ABV. Ellipsing the Sun will be available on draft and in 22 oz. bottles.
Ellipsing the Sun is the latest beer in Ecliptic's Cosmic Collaboration series of beers. Earlier this year the first release from this series with its Sagittarius B2N, a release with Dogfish Head that was also brewed during the 2015 CBC.
Tin Bucket
3520 N Williams Ave.
Portland, OR 97227