Ecliptic Brewing Sixth Orbit Anniversary Party + Hazy Plum IPA Release
|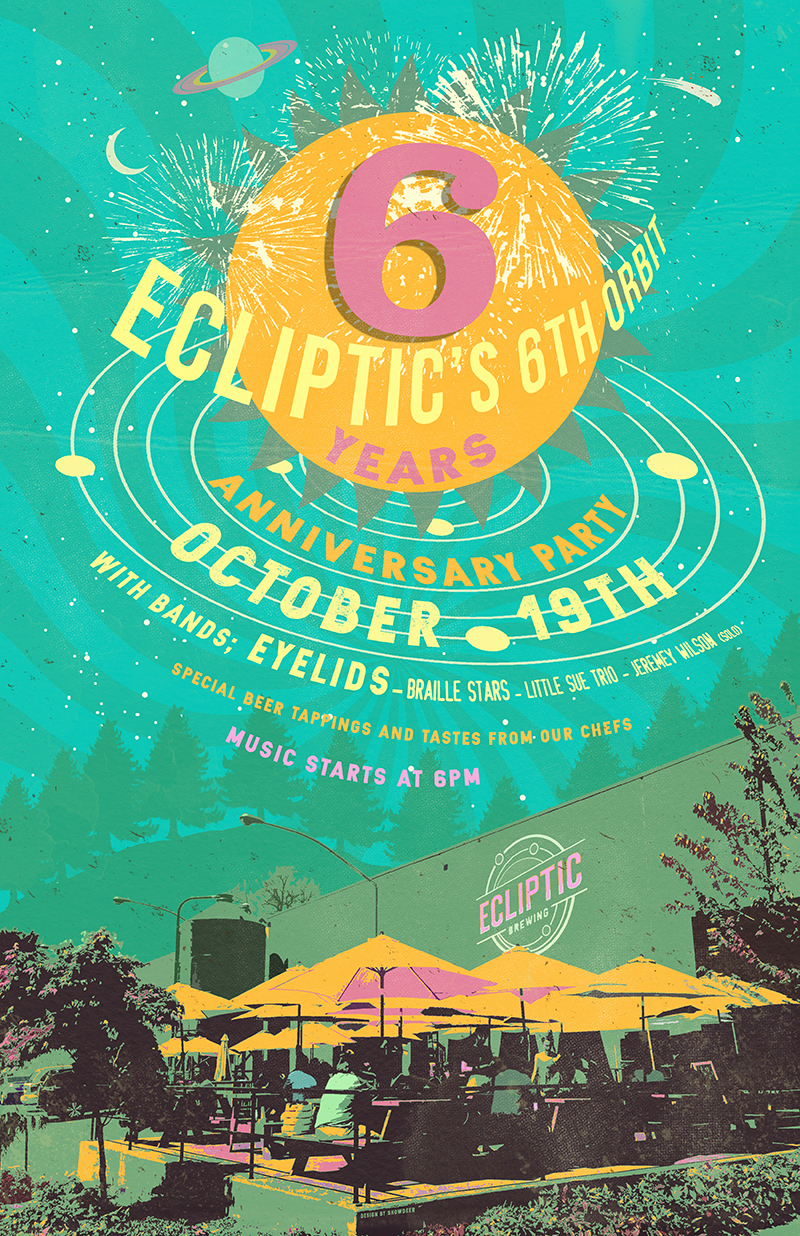 As Ecliptic Brewing wraps up its yearlong 5 Years/5 Beers that has seen the release of five collaboration beers, the brewery is now set to host its Sixth Orbit Anniversary Party + Hazy Plum IPA Release.
To celebrate the brewery's 6th anniversary, Ecliptic Brewing will host a free party at its brewery in North Portland on Saturday, October 19th. The daylong celebration will feature live outdoor music, rare beer tappings, brewery tours with John Harris, free food tastings and the release of Sixth Orbit: Hazy Plum IPA. Though entry is free, Ecliptic will gladly accept donations to benefit the Jeremy Wilson Foundation
"I can't believe it's time to celebrate another anniversary!" said Ecliptic Owner and Brewmaster, John Harris, in a statement. "We are so excited to host Jeremy Wilson at the party and support his foundation again."
Ecliptic's Sixth Orbit Anniversary Party will feature multiple live musical performances beginning at 6:00pm that will be headlined by the Eyelids. Harris will be leading brewery tours throughout the day from Noon-4:00pm, and Ecliptic's chefs are offering free tastes in the restaurant and special rare beers from the company's archives. Additionally, Ecliptic will be matching any donations to the Jeremy Wilson Foundation.
Band lineup: 
Jeremy Wilson: 6-6:30PM
Little Sue featuring Paul Brainard & Dave Lipkind: 6:45-7:30PM
Braille Stars: 7:45-8:30PM
Eyelids: 8:45-10PM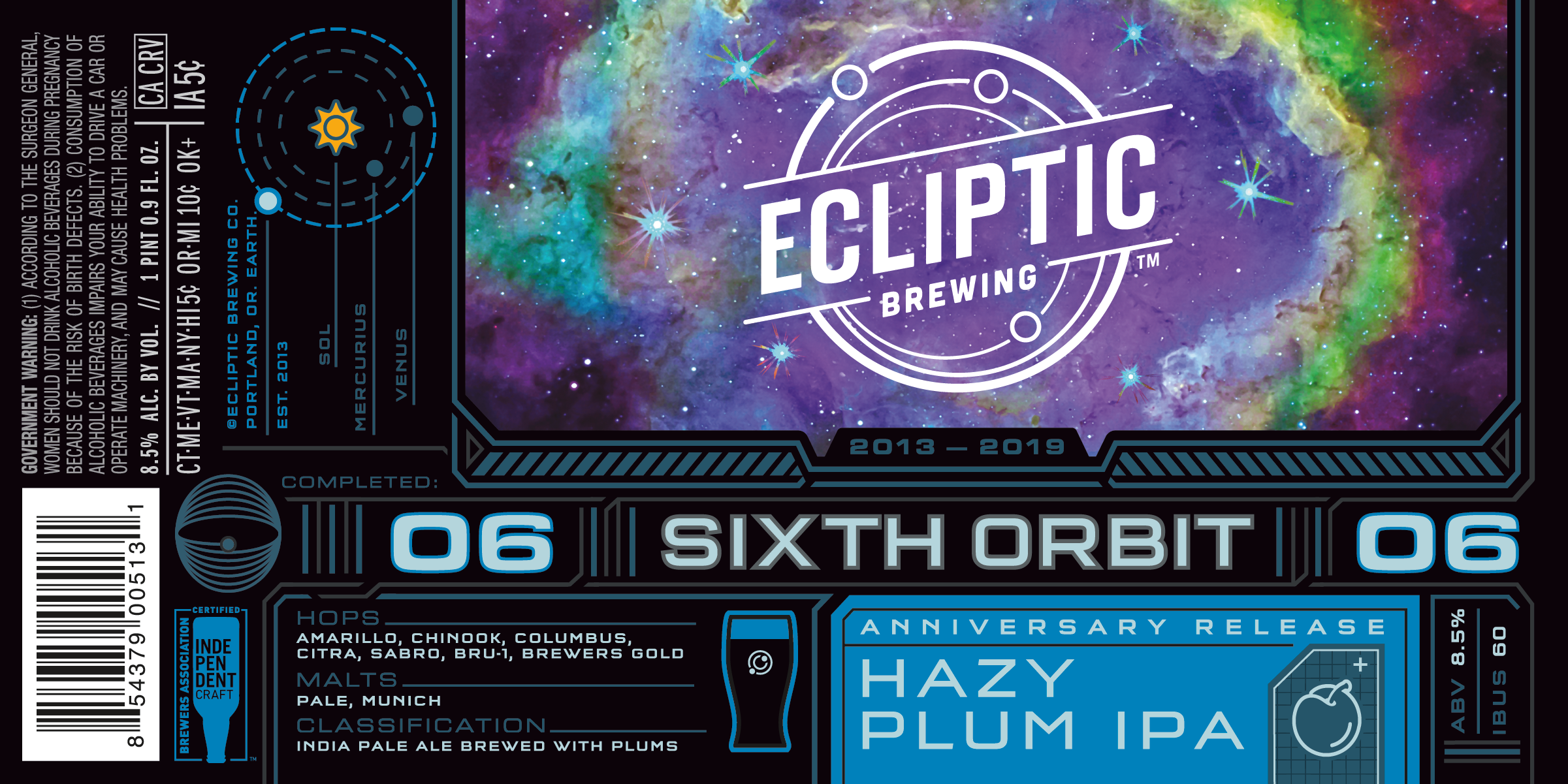 And what's a brewery anniversary without a special brewed beer to celebrate with? To honor its sixth orbit around the sun, Ecliptic Brewing will release Sixth Orbit: Hazy Plum IPA on draft and in 500mL bottles.
Sixth Orbit: Hazy Plum IPA is an IPA that is brewed with real plums along with Amarillo, Chinook, Columbus, Citra, Sabro, BRU-1 and Brewers Gold hops and sits at 8.5% ABV and 60 IBUs. Harris describes this new beer in statement as, "Plums are a stone fruit, so they add a nice, subtle flavor, and we chose hops that will meld well with them, like Amarillo, Citra and Sabro."
Ecliptic Brewing
825 N. Cook Street
Portland, OR