Ecliptic Brewing to Host 2019 Oregon Brewers Festival Brunch + Oregon Brewers Parade
|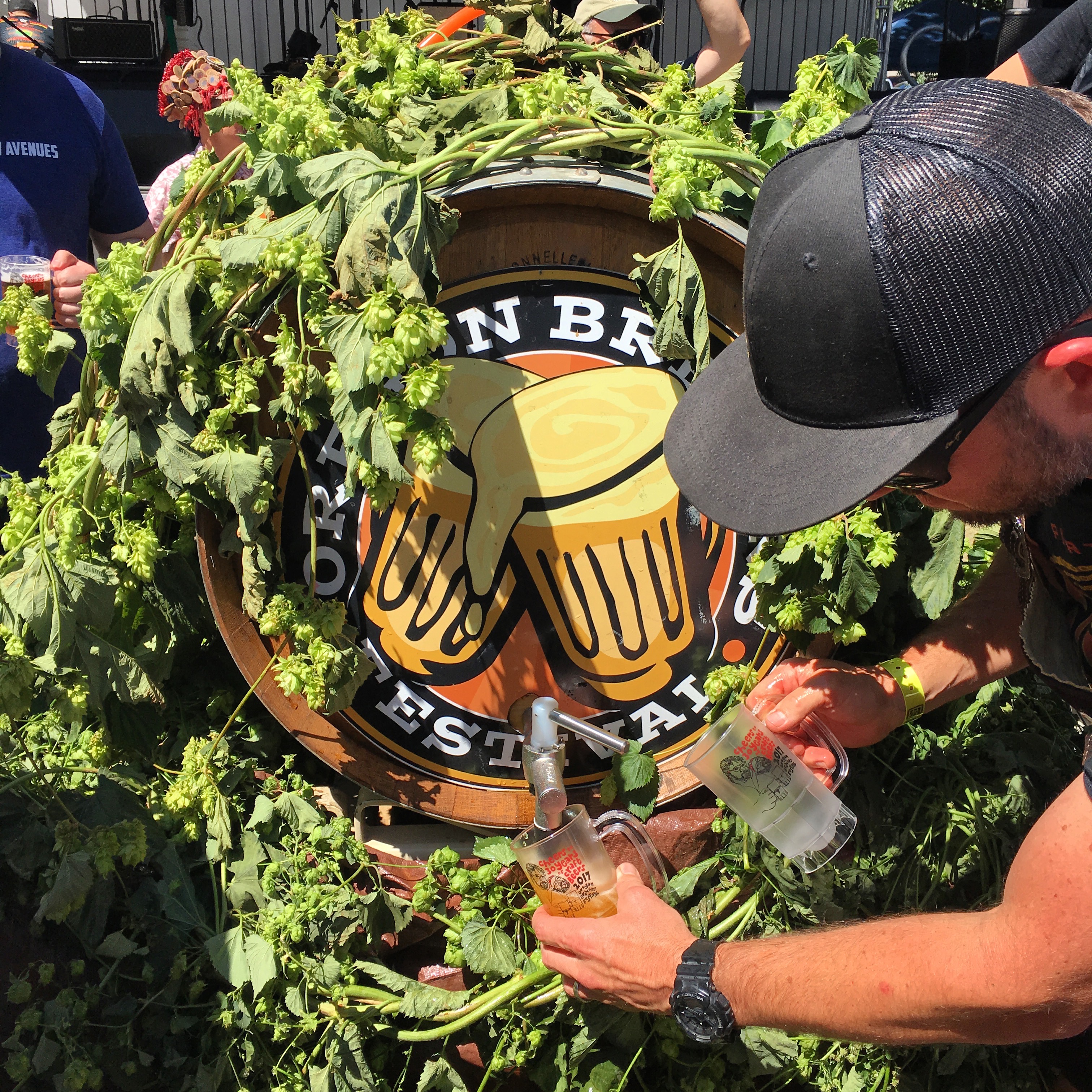 The 32nd edition of the Oregon Brewers Festival will kick off with its annual Oregon Brewers Brunch. In 2019 the brunch will be hosted by Ecliptic Brewing in North Portland and will be followed by the Oregon Brewers Parade that will be led by 2019 Grand Marshal, The Unipiper.
The 13th annual Oregon Brewers Brunch will take place on Wednesday, July 24, from 8:30-11:00am at Ecliptic Brewing, located at 825 N Cook St. The brunch is a ticketed event and limited to 500 people. Tickets cost $49.00 each that includes a buffet brunch, two Ecliptic beers, a souvenir T-shirt, and the official Oregon Brewers Festival tasting mug. The brunch is for ages 21 and over. Tickets for this year's event will be available beginning at 9:00am on Wednesday, May 1, 2019 at OregonBrewFest.com.
Ecliptic Brewing's executive chef Michael Molitor will create the brunch menu that will consist of seasonal fruit and berries; assorted Grand Central Bakery pastries; house made hazelnut granola with labneh, almond milk and honey; roasted potato, pepper and black bean hash; scrambled eggs with fine herbs; shrimp cocktail; Applewood smoked bacon and house made lamb breakfast sausage (vegan sausage patties optional); and a selection of juices, Caffé Vita coffee, and Steven Smith teas. Ecliptic will have a variety of its award-winning beers on tap.
As the brunch wraps up at 11:00am, the Oregon Brewers Parade will begin forming. This annual parade will take around 500 beer lovers on a walk from Ecliptic Brewing over the Broadway Bridge to the grounds of the Oregon Brewers Festival at Tom McCall Waterfront Park, with a small marching band and a police escort. The parade will be led by this year's Grand Marshal, the Unipiper, a new Portland icon. The Unipiper is an avid homebrewer who has been a loyal supporter of the craft beer industry for years and is an unofficial ambassador of the City of Portland. The Unipiper will lead the parade to the festival's opening ceremonies, where he will tap the official first keg.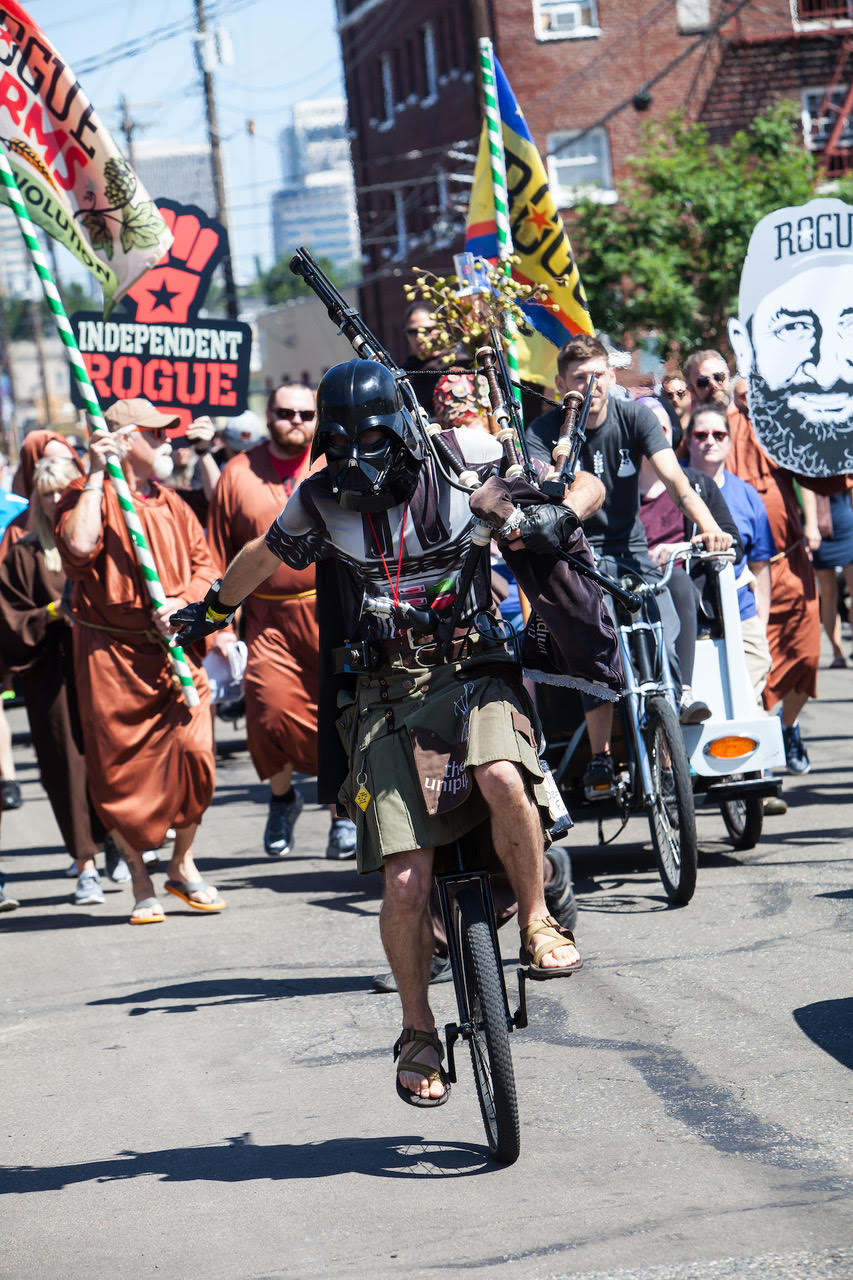 And once at the 2019 Oregon Brewers Festival, it will change things arond this year as it goes 100% Oregon, serving only Oregon brewed beers and ciders. Here's a preview of what to expect.
2019 Oregon Brewers Festival Brewery List: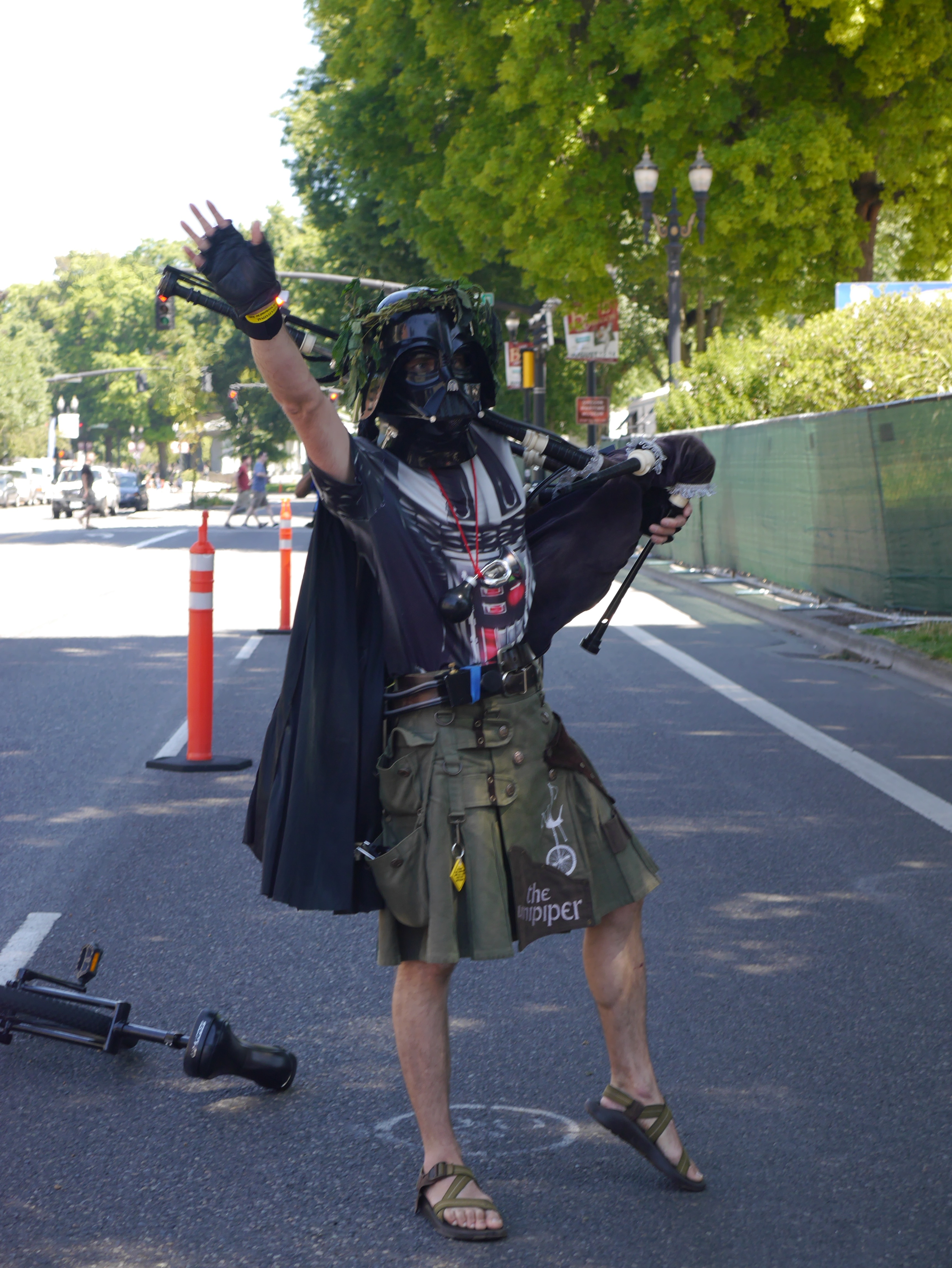 For more information, visit OregonBrewFest.com and follow the event on social media at @OregonBrewfest, #OregonBrewFest2019.