Ecliptic Brewing To Host Brewers and Their Bands, Masters of IPA III and Solstice Block Party
|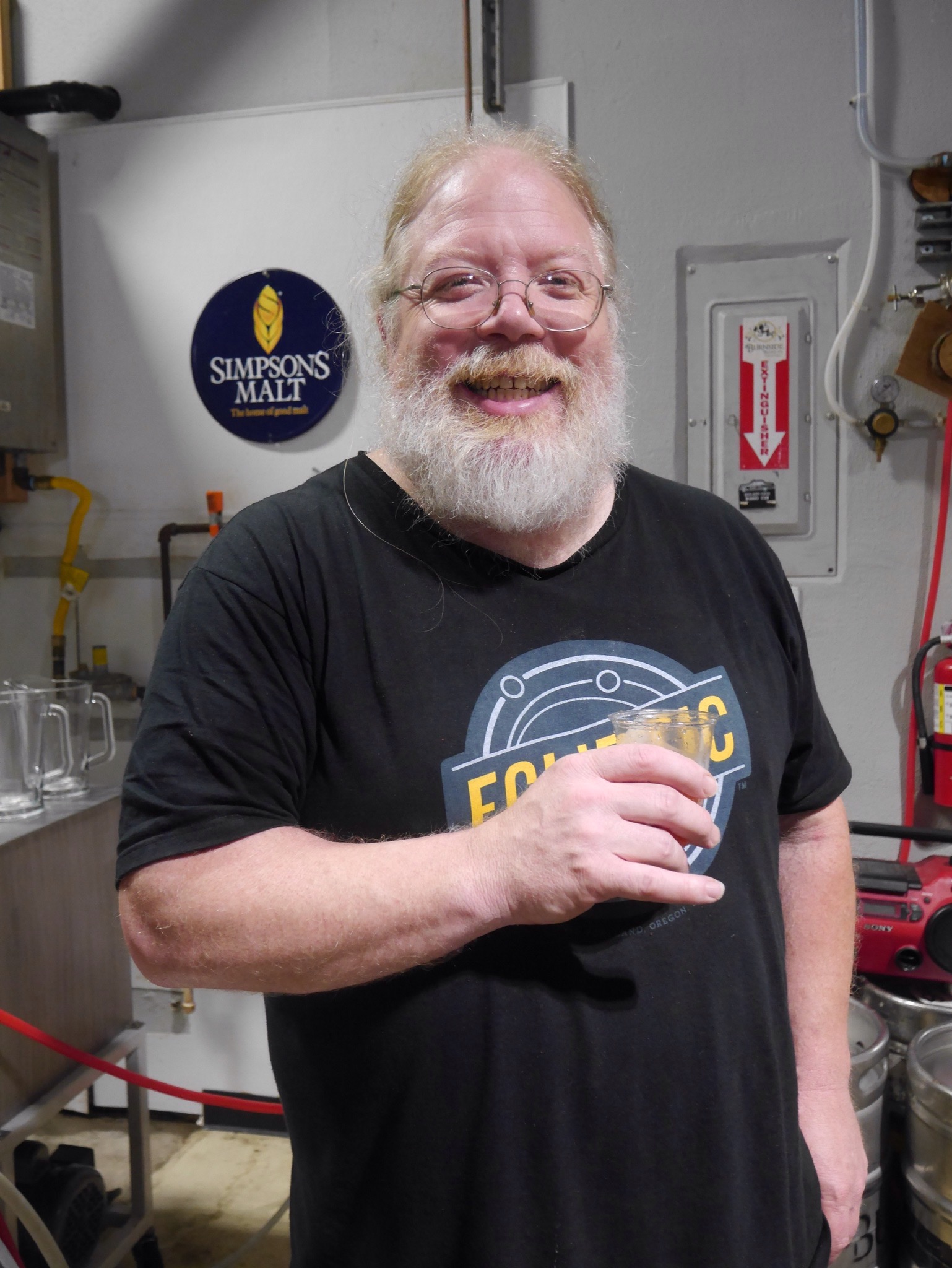 Later this week Ecliptic Brewing will host three consecutive days of events at its brewery in North Portland. Events include Brewers and Their Bands on June 15th, Masters of IPA III on June 16th and Solstice Block Party on June 17th.
Here are additional details on all three events.
Brewers and Their Bands
June 15th, 6pm-10pm
For the fourth year in a row, Brewers and their Bands will bring together brewers to perform with their bands on Ecliptic's outdoor patio, which features 20 tables and seating for 120 with expansive views of the city. This event is free to attend.
The music schedule is as follows:
6:00-6:45pm: Roadopossom featuring John Harris from Ecliptic Brewing
7:00-7:45pm: The Licklog DIsputes featuring Max Skewes from Burnside BrewingCo
8:00-8:45pm: Black Lodge featuring Ron Gansberg from Cascade Brewing Barrel House
9:00-9:45pm: Mountain Fist featuring Shaun Kalis from Ruse Brewing and John Harris
For additional information visit the Facebook event page.
Masters of IPA III
June 16th, 4pm-9pm
Ecliptic Brewing presents the Masters of IPA invitational for its third run. In past years this IPA focused event was held at White Owl Social Club and last year at Produce Row Café. For the third installment 14 of the best India Pale Ale brewers from across the western half of the United States all pouring IPAs on Ecliptic Brewing's outdoor space.
Tickets are $10.00 each and include a collectible glass and three beer tickets. Additional drink tickets are $2.00 each.
Participating Breweries:
Melvin Brewing
Grains of Wrath
Cloudburst Brewing
Breakside Brewery
Boneyard Beer
Barley Brown's Brew Pub
Great Notion Brewing
Ecliptic Brewing
Block 15 Brewing Co.
Beachwood BBQ
Monkish Brewing Co.
Fort George Brewery
Comrade BrewingCompany
Ballast Point Brewing Company
Outdoor Project and Ecliptic Brewing Co. Presents 4th Annual Solstice Block Party
June 17th, 3pm-10pm
Outdoor Project and Ecliptic Brewing team for the 4th Annual Solstice Block Party on Saturday. Attendees will enjoy an afternoon of live music, craft beer, food, outdoor gear demos, and games in celebration of summer and the local outdoor community. Ecliptic Brewing will donate 10% of beer sales back to the event's charity partner, Adventures Without Limits.
"The Solstice Block Party was created to bring together our friends and community to celebrate summer, our love of the outdoors, good beer, and good company, " stated Outdoor Project Events Manager Morgan Tashea in a release. "Not only will the event be a fun afternoon, but it's a great opportunity to 'drink for a cause' as proceeds from custom pints will be donated to Adventures Without Limits."
Karolyn Simon, Ecliptic Brewing's Marketing Manager added, "Outdoor Project's enthusiasm for building relationships with the outdoors and each other is something that we are proud to be a part of! All of us at Ecliptic are excited to be this year's location for the Solstice Block Party and can't wait to see you all on June 17 for a day of music, beer, food, and adventure."
The Solstice Block Party free to attend and open to all ages. Live music will start with Tumbledown at 4 p.m. and continues throughout the evening with Kory Quinn and headliner World's Finest. More information can be found at https://www.outdoorproject.com/blog-news/outdoor-projects-portland-solstice-block-party-2017 or on the Facebook event page.
Outdoor Project, an online community for outdoor enthusiasts, national sponsor BullFrog, a high-performance sunscreen company, and Ecliptic Brewery will host sponsors PrAna, Arc'teryx Portland, Portland Rock Gym, Explore Hood Canal, Rumpl, Mountain Shop, Expedition Old Growth, Patagonia Portland, Danner, The North Face, Mountain House, Cascadia Expeditions, The Circuit, Skout Backcountry, ZEAL Optics, lululemon, Merrell, Yakima, Deviation, 1927 S'Mores, Roam Oatmeal, Sensi Graves Bikinis, Friends of the Columbia River Gorge, Montbell, Luna Sandals, Renewal Workshop, Oregon Natural Desert Association, Oregon Wild, Mazamas, OPB, The Nature Conservancy Oregon, 1% for the Planet, Green Mountain Energy, Wild Salmon Center, Adventures without Limits, Wy'East Wolfpack, Trail Sisters, Minim Gear, Lost N Portland, All Good, Hike it Baby and Bridge City Kids.
Ecliptic Brewing
825 North Cook Street
Portland, Or  97227