Elysian Brewing 2018 Oregon & Southwest Washington Great Pumpkin Roadshow
|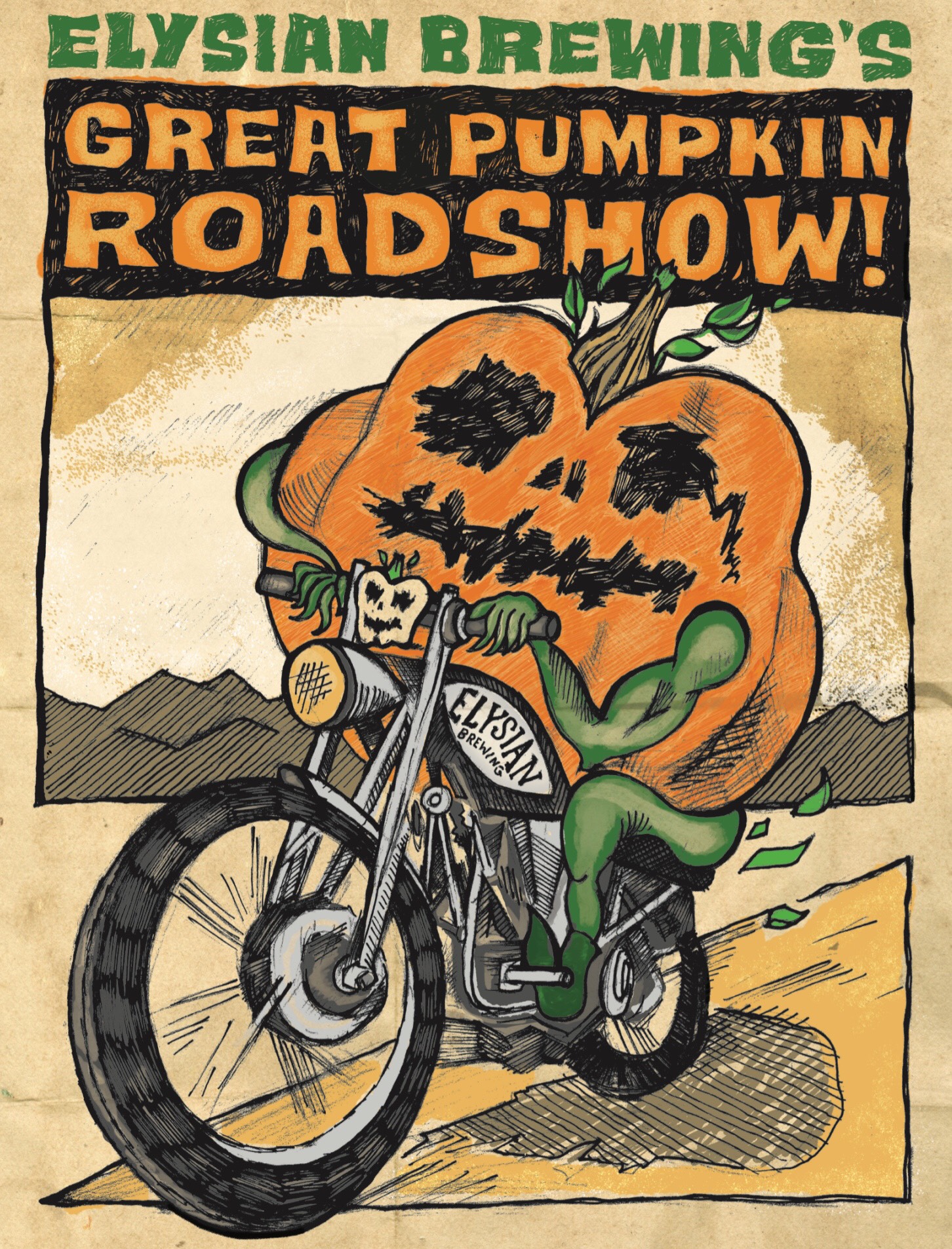 With the cooler air and the change of seasons upon us means that pumpkin beers are back.! And the region's most prolific brewers of pumpkin beers is back at it as Elysian Brewing releases eight varieties of these gourdeous beers in 2018.
Elysian Brewing will host its 14th Annual Great Pumpkin Festival in Seattle from October 5-6, 2018 and will bring its annual Great Pumpkin Roadshow back to Oregon and Southwest Washington.
The 2018 Great Pumpkin Roadshow will make seven stops when it kicks off on September 20th in Salem, Oregon. The tour will also make stops in Ashland, Bend, Eugene, Vancouver, Portland, and The Dalles as it hosts events in each city.
Each stop on the Great Pumpkin Roadshow will have a Pumpkin Tapping Ceremony, costume contest, brewery reps, Elysian brewers, pumpkin smashing contests, speciality pumpkin beers only found at the event, and more.
Read More: 14th Great Pumpkin Beer Fest Returns To Seattle Center – October 5-6, 2018
Here are more details on the pumpkin beers and the events scheduled over the next few weeks.
2018 Elysian Pumpkin Beers Line-Up:
Night Owl Pumpkin Ale
Dark Knife Pumpkin Schwarzbier
Great Pumpkin Imperial Pumpkin Ale
Punkuccino Coffee Pumpkin Ale
Goblin Party Pumpkin Milkshake IPA
Gourdfather Pumpkin Barleywine
Black Galleons Imperial Pumpkin Stout
Old Fashioned Pumpkin Strong Ale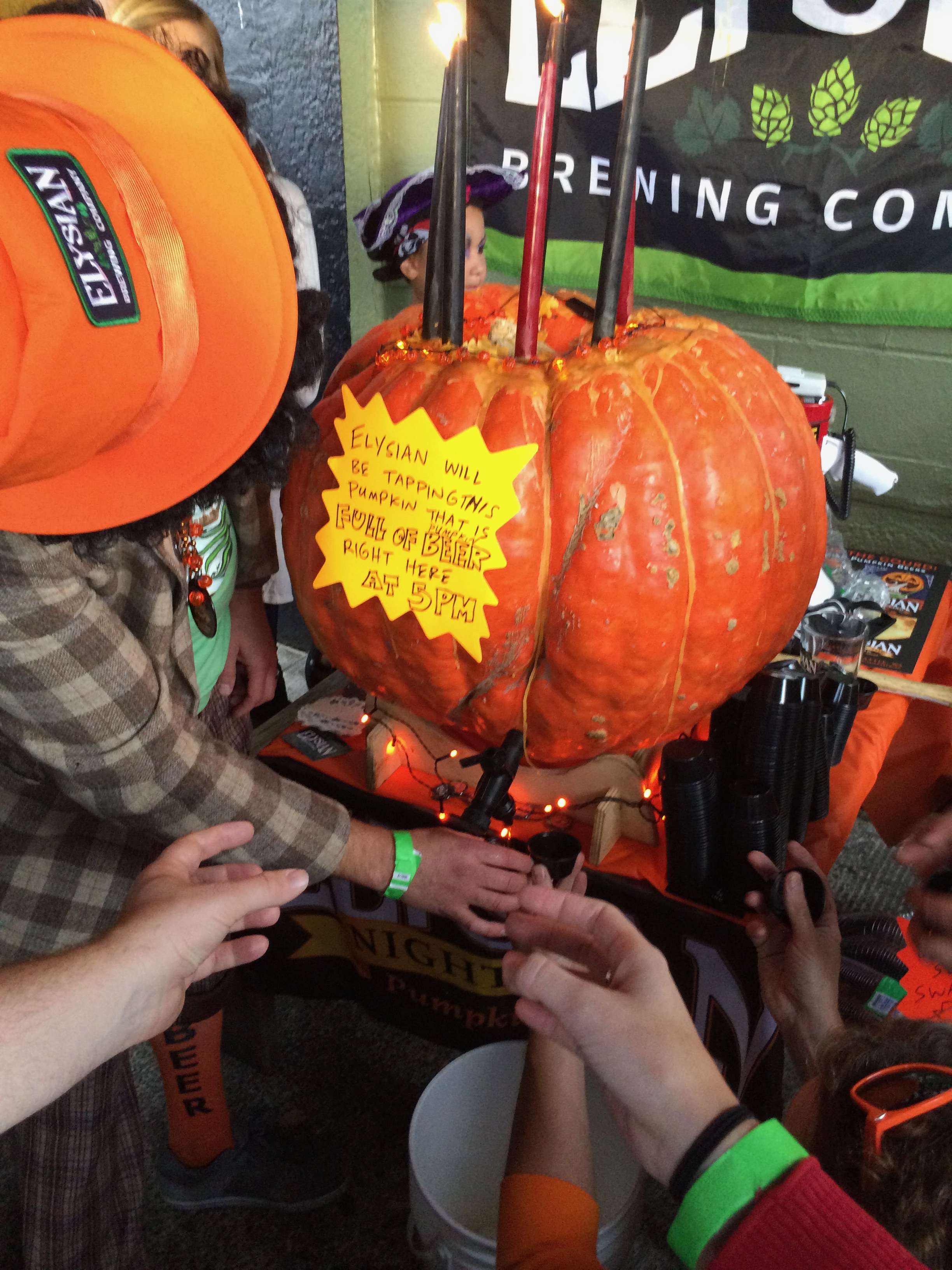 2018 Elysian Great Pumpkin Roadshow Schedule:
SALEM
Thursday, September 20th–5:00-8:00pm
B2 Taphouse, 1170 Boone Rd SE, Salem, OR 97306
ASHLAND
Friday, October 12th – 6:00-8:00 pm
The Growler Guys, 345 Lithia Way, Ashland, OR 97520
BEND
Thursday, October 18 – 6:00-8:00pm
Platypus Pub, 1203 NE 3rd St, Bend, OR 97701
EUGENE
Friday, October 19 – 6:00-9:00pm
The Bier Stein, 1591 Willamette St, Eugene, OR 97401
VANCOUVER
Saturday, October 20 – 6:00-8:00pm
Ben's Bottle Shop, 8052 E Mill Plain Blvd, Vancouver, WA 98664
PORTLAND
Thursday, October 25 – 7:00pm-Late
The Great Pumpkin Belmont Beer Crawl
Various bars on Belmont Street. More info & schedule to come soon
THE DALLES
Saturday, October 27 – 5:00pm-Late
Clocktower Ales, 311 Union, The Dalles, OR 97058