Everybody's Brewing Announces Lineup for 2019 Local Love Fest
|
What began two years ago to assist a handful of Columbia River Gorge businesses during the Eagle Creek Fire, Local Love Fest has now become an annual event for Everybody's Brewing.
When the Eagle Creek Fire hit the Hood River area of the Columbia River Gorge in the late summer of 2017, Everybody's Brewing stepped up to assist in the major loss of business that took place in the Gorge. Everybody's Brewing worked with nearly a dozen local businesses to collaborate on beers that used ingredients from their business. Now Local Love Fest has become an annual tradition at the White Salmon, Washington based brewer.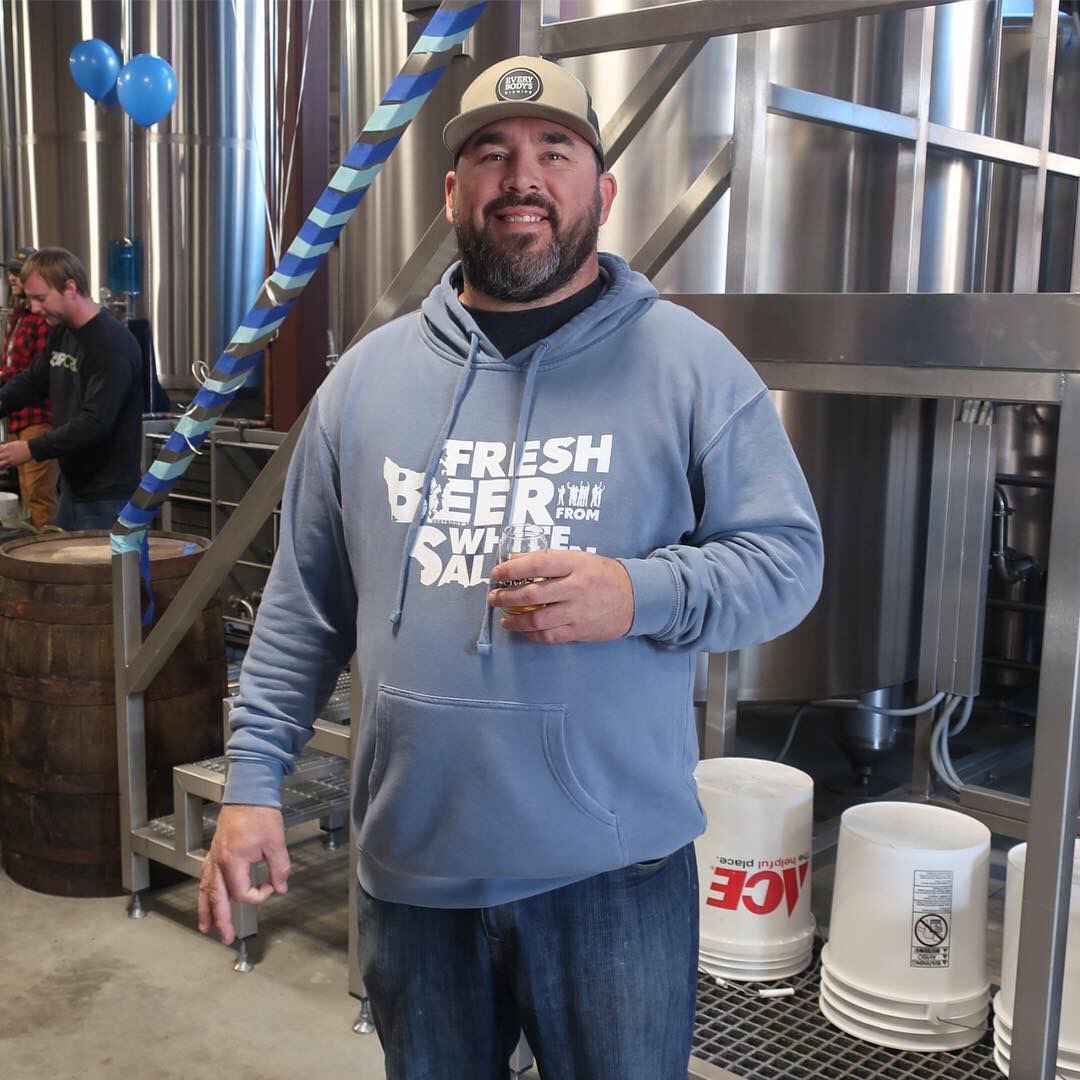 Everybody's Brewing will host the 3rd annual Local Love Fest on Saturday, August 31st from 3:00-9:00pm in their brewery in White Salmon. The festival is a celebration of local Columbia Gorge ingredients and small businesses. Everybody's collaborates with local companies to use their products in special beers, only available the day of the festival. We have attended the first two years and has an excellent experience at both festivals.
During Local Love Fest, Everybody's Brewing will also release five new barrel aged beers. Plus, Swift Cider will be on hand with two specialty cider offerings. The festival will include live music, live art, Garrett's Gumbo, cornhole, a free throw shooting competition, and more! Here's a preview of the beers and ciders that will be served on Saturday.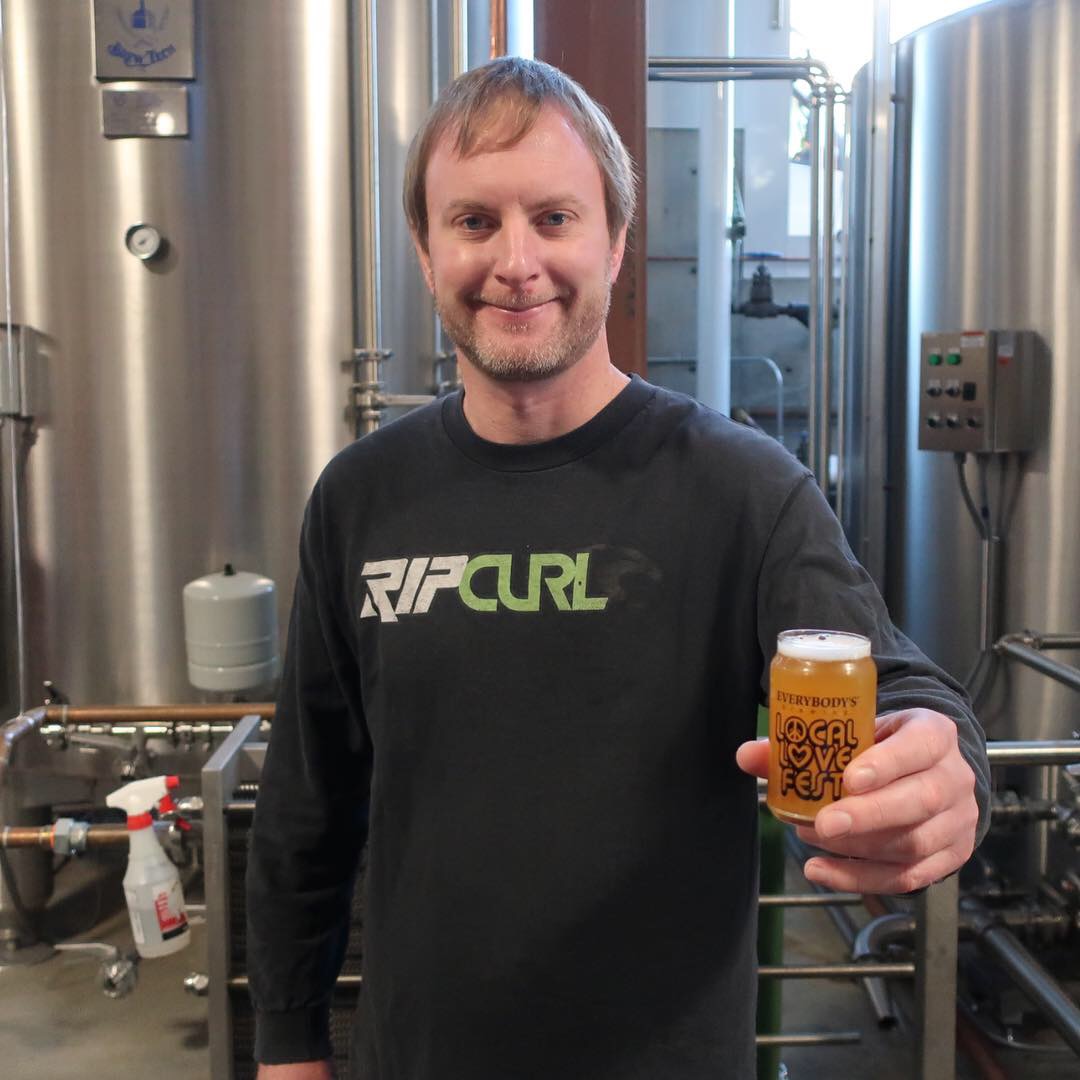 2019 Local Love Fest Beer & Cider List:
Umami Mommy – Columbia Mushroom Company
We gave the Hoedown Brown Ale a heavy dose of Chestnut Mushrooms to add their rich umami flavors to the nutty sweetness of the beer.
The Ale that Cures You – Jean Maries's Farm
Using the highly sought-after Echinacea Angustfolia, this root produces a unique mouth tingling sensation and stimulates saliva production. Used to enhance the immune system, it also has a potent minty flavor. We used it in our Berliner Weisse for a truly mouthwatering beer.
Basil Hazen – Blue Bus Fermented Foods
We made a 50/50 blend of Blue Bus Basil Kombucha and Stir It Up Hazy IPA.
Maple Glazed Stout  – Want Donut
We took the sweet maple glaze used on these famous Hood River donuts and blended it into our Double Dark Chocolate Imperial Stout to add a big punch of creamy sweetness.
Rosemary Peach Gose – Dickey Farms
Known for their locally grown produce, we picked fresh Rosemary from what owner Laurie says, "might be the biggest rosemary plant in White Salmon" and used it in our White Peach Gose for a uniquely herbal creation.
Smoking the Pils – Tea Lyn's Tea Shop
Lapsang Suochong tea and Green Ice Pilsner
Just around the corner from our pub is the gorges favorite tea shop! We used the smoky notes of the pungent Lapsang Souchong tea add a rich aroma and earthy notes to our light and crisp Pilsner.
Gin-lemon-der – Hood River Lavender Farm
Lavender and Lemon Ginger Sour
The Gorge is home to several lavender farms, and we teamed with Hood River Lavender Farms to give our Berliner Weisse a distinctive flowery aroma and unique lavender flavor. We tested several batches before finding just the right amount of lavender to use as a dry hop, and the result is quite astounding!
Sweaty Magic – Sweaty Teddy's Hot Sauce
We used an extra spicy batch of Sweaty Teddy's Serrano Sauce to add some fire to Magic IPA. Big Juicy flavors with a peppery kick on the back end. Find out for yourself why this collaboration has been a crowd favorite for three years running!
Tripel the Peach – Pheasants Eye Farm
Fresh peaches from Parkdale were pureed and blended into our Belgian Tripel to add some peachy sweetness to this big and bold beer.
Snake Bite – Swift Cider
A classic "snakebite" made by blending our Cash Stout with Dry Cider from our friends at Swift Cider.
Honey Boy – Columbia Gorge Honey
Thick, sweet honey from local bees is warmed up and blended into our classic Country Boy IPA to put a sweet spin on an Everybody's staple.
Barrel Aged Beers:
Rum Barrel-Aged Belgian Dubbel
We aged our award-winning Belgian Dubbel in House Spirits' Rum barrels for nearly a year. The result is a satisfyingly curious blend of dates, figs, dark fruits, vanilla and brown sugar.
Pear Brandy Barrel-Aged English Strong Ale
Think figgy pudding, with vanilla ice cream, caramel topping and baked pear in one smooth sip from a brandy snifter. Aged over a year in Hood River's own Pear Brandy barrels.
Rum Barrel-Aged Dark Chocolate Imperial Stout
Brewed with copious amounts of imported Fair Trade Ghana cocoa nibs and Madagascar Bourbon Vanilla beans, then aged to perfection for over a year in House Spirit Rum barrels. The silky-smooth texture is undeniably refined in a rich, robust and complex beer.
Pinot Grape and Pinot Barrel-Aged Belgian Dubbel
Aged Award winning Belgian Dubbel in COR Cellars Pinot barrels with COR Pinot grapes for nearly a year. This beer pours a gorgeous ruby color, is very grape forward and juicy, with hints of oak.
Bourbon Barrel-Aged Imperial Stout
We aged our Russian Imperial Stout for one full year in Heaven Hills Bourbon Barrels. Strong notes of rich, smooth dark chocolate and roasted coffee make this one of our most popular beers.
Ciders by Swift Cider Company:
Pine Bud Cider made with local Doug Fir pine buds
Grape Cider made with wine grapes grown on Mt. Hood
Entry into the 2019 Local Love Fest is $10 and you'll receive a 5oz tasting glass along with five tasting tickets (additional tickets available for $1 each). The event is 21 and over and will be held below the taproom in the brewery.
Everybody's Brewing
177 E Jewett Blvd.
White Salmon, WA 98672