Everybody's Brewing Announces Threefold Party – 10 Year Anniversary, Local Love Fest & Grand Reopening
|
October is a big month for 10-year anniversaries in the local beer community. This month will see the 10 year celebrations of Everybody's Brewing, Saraveza and this website. This month of anniversary festivities will kick off on Saturday, October 6, 2018 when Everybody's Brewing hosts a threefold party – 10 Year Anniversary, 2nd Annual Local Love Fest, and the brewpub's Grand Reopening!
Prior to Independence Day, Everybody's Brewing opened its new brewpub a few doors down from its original location in the heart of White Salmon, Washington. This new space is quite impressive as its home to a new 30-barrel brewhouse inside a brand new building.
"We have been blown away by the amount of community support we have received as we transitioned to our new building," said Christine Ellenberger, co-owner of Everybody's Brewing, in a statement. "Local Love Fest is a time for us to gather in community and celebrate all of the people that have supported us as we have grown to where we are today."
The day's festivities will begin in earnest at 1:00pm when there will be hourly beer specials including the new 10th Anniversary beer, kids face painting from 1:00-4:00pm, a photo booth from 5:30-9:30pm and raffle prizes. At 5:00pm Lowlight will perform live music followed by Scott Pemberton at 8:00pm.
Entry to the 2nd annual Local Love Fest is free and only for those 21 years of age or older. This event will take place from 1:00-6:00pm. To drink the collaboration beers inside the brewery at Local Love Fest a $10.00 fee is required and includes a commemorative glass and 5 tasting tokens with additional tokens available for $1.00 each. Local collaborating companies will be on hand to talk about their products and the beer they helped brew. Along with three different barrel-aged beers yet to be revealed, the lineup of collaborations will include:
STOKED Roasters – Mountain Mama Pale infused with Ethiopian Yirgacheffe beans
Sweaty Teddy's Hot Sauce – Country Boy IPA infused with the infamous Sweet Pain hot sauce
Lyle Style Bloody Mary Mix – Local Logger Lager blended with a spicy Bloody Mary zing
Ferment Brewing – 50/50 mixture of Cryo-Chronic IPA with Ferment Kombucha
Blue Bus Fermented Foods – Tequila Barrel-Aged Mexican Lager, Tequila Rico blended with "Shakedown Beet"
Jean Marie's Garden – Juicy AF Hazy IPA dry hopped with yarrow
Columbia Mushroom Company – Rice Lager blended with intense shiitake tea
Trellis Fresh Flowers – Saison dry hopped with rose petals
Hood River Lavender Farms – Berliner Weisse dry hopped with fresh lavender
Columbia Gorge Organics – Amber Lager finished with 40 lbs of orange peel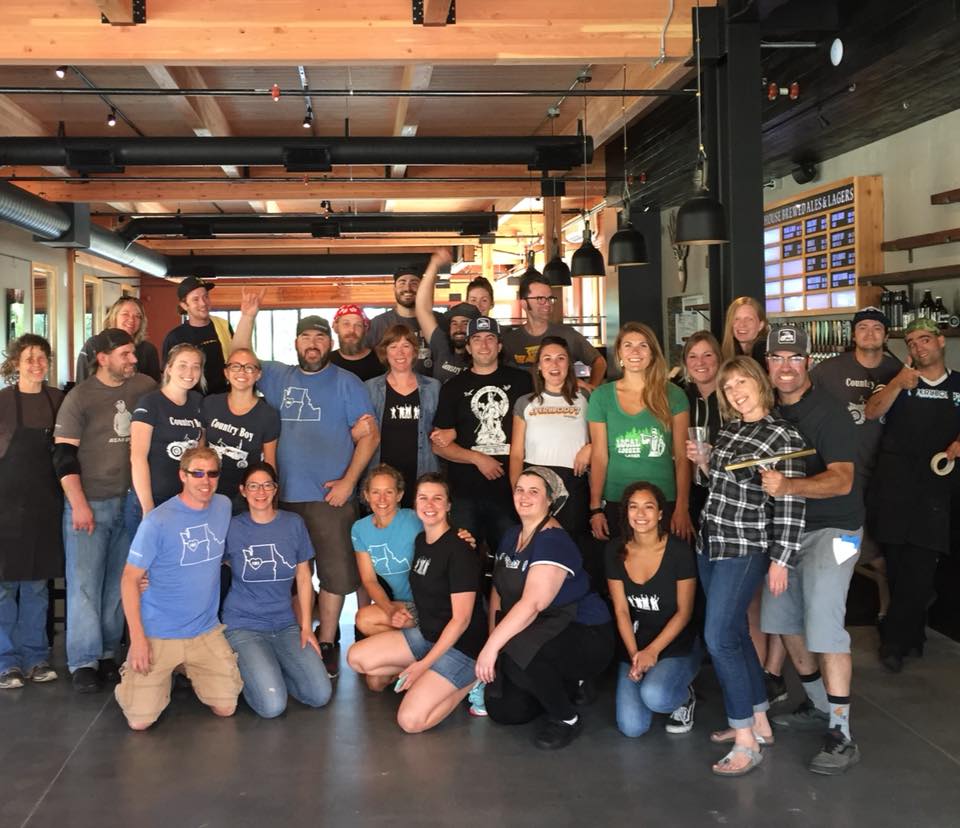 "We're excited to celebrate with our neighbors and to show people from out of town what it's like to experience White Salmon's local love," said Christine in a statement.
Everybody's Brewing
177 E. Jewett Blvd.
White Salmon, WA