Ex Novo Brewing and Great Notion Brewing The Gang Makes a Lager Beer Release
|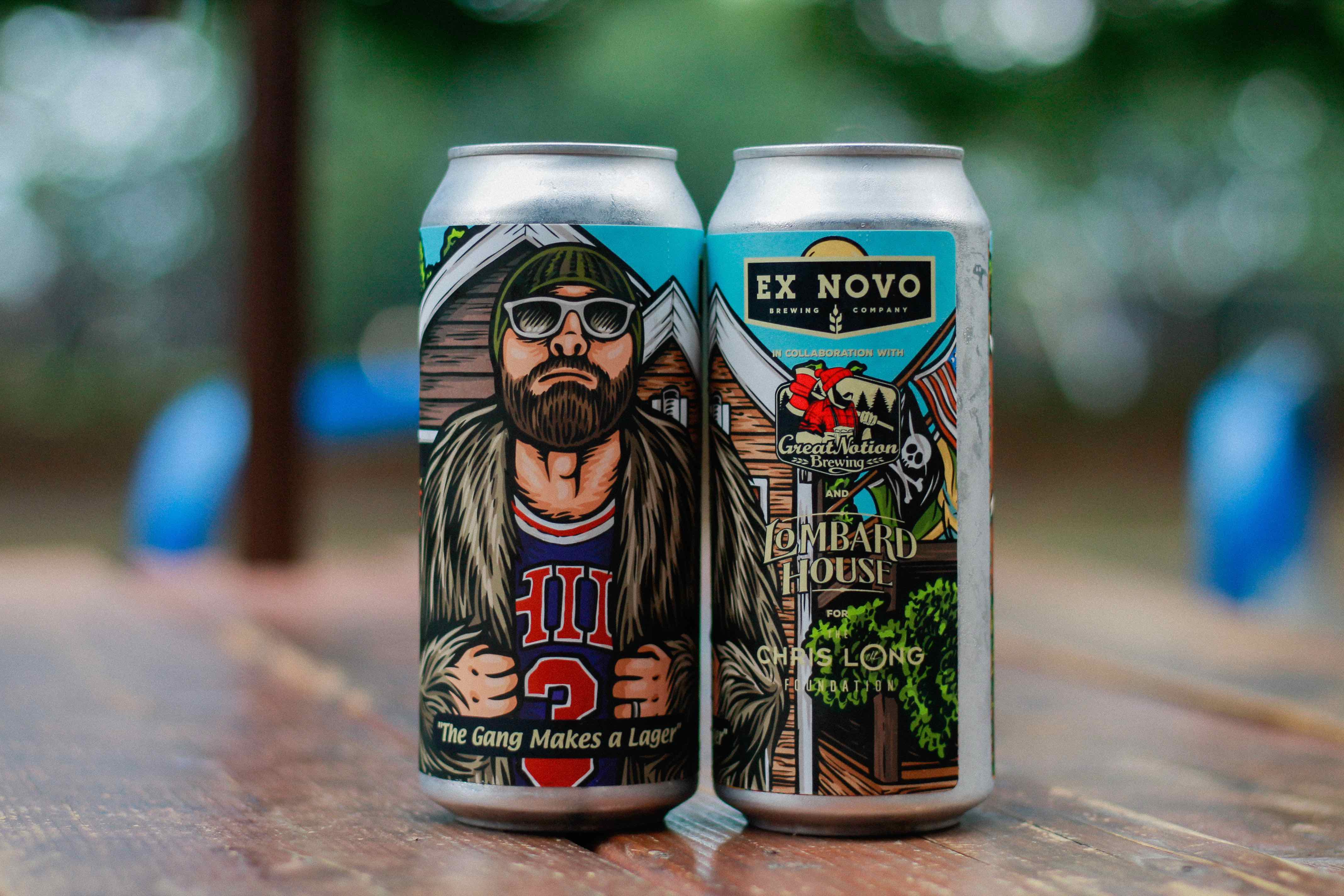 The Gang Makes a Lager is new collaboration beer set to be released this weekend in Portland. Ex Novo Brewing has partnered with Great Notion Brewing and Lombard House to brew a beer celebrating their mutual Philly fandom.
Since opening Lombard House a few years ago, owner Brian Koch is not ashamed to show off his allegiance to Philadelphia sports. He shows Philadelphia Eagles games at his bar each week during the NFL Season and his quaint pub is decked out with various Philly memorabilia. Also, Ex Novo's brewers Nick and Rubbo and Great Notion's Paul are too, avid Eagles fans.
This admiration of Philly brings us to the nice fundraiser that this new beer is involved in. A portion of the proceeds from the can sales of The Gang Makes a Lager will be donated to the Chris Long Foundation. Chris Long is a former Philadelphia Eagles player, and has founded this amazing organization.
"We believe borders do not limit caring about our fellow neighbors. We engage in both international and domestic programs focused around clean water, military appreciation, homelessness and youth. Our programs strive to generate impactful results by creating opportunities and providing resources, financial support and meaningful experiences to those we serve." – Chris Long Foundation
The Gang Makes a Lager is a Mexican-style lager that's brewed with Motueka hops and key lime. The beer will be released at Lombard House exclusively on Friday, September 6th, and will then be releases at Great Notion and Ex Novo pubs on Saturday, September 7th.
Remember, every pint or can you drink the more money that is raised for the Chris Long Foundation!