Fall Nano Pub Crawl Kicks Off Tonight – Beer List Revealed
|
Today is the kick off to the Fall Nano Pub Crawl that will take place a various bars on North Mississippi in Portland. The 2017 Fall Nano Pub Crawl is a 4-day, 30+ brewery, 9 stop Pub Crawl and Passport event on Mississippi Avenue with a home base at StormBreaker Brewing.
Many of the breweries participating in the Fall Nano Pub Crawl were featured earlier this year that the Nano Beer Fest held at John's Marketplace. Now festival organizer Brandon Mikel has brought together a few established brewers and breweries to collaborate with theses nanobreweries.
The Fall Nano Pub Crawl will team Everybody's Brewing, Ecliptic, StormBreaker, Widmer, Whitney Burnside, Mike Wright, and Burnside Brewing with a few of these lesser known breweries. The result is a collaboration event that will feature these new collaborations. Many of the collaborations are extremely rare and in limited supply, many of the beers only have a couple of kegs. Its great to see these nano's team up with a few well established brewers to expand its development in brewing.
The participating pubs on North Mississippi include StormBreaker (with a Nano Biergarten), Ecliptic Brewing, Verde Cocina, Bridgetown Beerhouse, Locale, Crow Bar, The Rambler, Interurban and a second Nano Biergarten at Prost!
The home base of the Nano Fall Pub Crawl is StormBreaker Brewing. This is where event attendees will check in to receive their passports and tickets. Participating locations along Mississippi will stamp the passport that will offer two tiers of prizes The first prize is awarded at 10 stamps and will be a Storm Breaker Keychain. The Grand Prize is awarded for those who decide to enjoy all 20 offerings and collect all 20 stamps. The Grand prize will be a commemorative Nano Pub Crawl T-shirt that will be given out at the Nano wrap up party in December at StormBreaker.
Fall Nano Pub Crawl Beer List:
Agrarian Ales – Eugene, OR
Field Beer – 5.0%
Meant to be a simple approachable beer for satiating yourself after working in the field. Showcases organic Beligian pilsner malt and French saison yeast with just the slightest dose of nuggets hops for balance.
Backpedal Brewing and Whitney Burnside – Portland, OR
Black Forest Cake – Russian Imperial Stout – 9.0%
Black Forest Cake? Yum!
Brewery 26 and Burnside Brewing – Portland, OR
Compadres Mexican India Pale Lager – 7.0%
Dry hopped with Amarillo and El Dorado to give notes of citrus and stone fruit.
Deception Brewing – Dundee, OR
Fresh Hop Pale Ale – 5.5% ABV
Brewed with El Dorado Hops harvested the morning of the brew day on September 19th. An easy drinking light yet hop forward pale ale.
Fringe Meadery – Portland, OR
Orange Cardamom – 8.5%
Orange blossom honey infused with fresh orange peel + toasted cardamom.
Funhouse Brews and Ecliptic Brewing – Portland, OR
Scary – Oatmeal Stout – 5.9%
Mild roastiness, rich creamy head, silky mouthfeel, with warm notes of espresso, chocolate, and biscuit.
Gateway Brewing and Feckin – Portland and Oregon City, OR
Wood Hill Stout – 8.1%
A chocolatey smooth Oatmeal Stout.

Hop Haus Brewing and Widmer – Gresham and Portland, OR
Pour Me Another ESB – 5.6%
Malty English style with a twist adding some smoked malt and US El Dorado hops.
Humble, Beetje and StormBreaker Brewing – Portland, OR
Kölsch Noir – 5.5%
Cascadian Dark Kölsch. Dark oak notes with light bodied Kölsch brightness. It's smooth and rugged at the same time. Complex, yet brilliantly simple.
Kaiser Brewing – Forest Grove, OR
Black Coat, Shoes, Hat, Cadillac – CDA – 8.0%
Nice floral aroma, high hop flavor, piney and light citrus, light roasty flavor with hints of chocolate. Dark brown to near black in color.
Leikam Brewing and Brewed By Gnomes – Portland, OR
Little Heart Belgian Darke Ale – 5.8%
A collaboration between two nano breweries. We hand-picked Hawthorne berries on Mt. Tabor and added them to the boil. The berries are known for their heart healthy benefits. The result is a tasty blend of chocolate and red berry notes.
Pints and Everybody's – Portland, OR. and White Salmon, WA
Kettle Kreme Soft Serve – 5.3%
You've heard of kettle sours. Now we take it to the next level – the ultimate ice cream beer. Brewed with American malts, lactose, vanilla and real ice cream, you will crave more than a single serve.
Ridgewalker and Tuebor – Forest Grove and Portland, OR
Belgian Waffles – 6.7%
A Belgian Dubbel brewed with maple syrup.
Shattered Oak and Pono Brewing – Ore. City and Portland, OR
ʻeleʻele Roots – 9.0%
Tahitian Vanilla bean aroma keeps this subtle dark beauty from reaching your lips. Smooth rich taste, with notes of chocolate.
Three Mugs and Depoe Bay Brewing – Hillsboro/Depoe Bay, OR
Whale Rye-der IPA – 7.3%
A coast/suburbs collaboration, Whale Rye-der brings to you the best of Oregon. Malty character with a little spiciness from the rye hits your palate first, fading into hop bitterness. Then comes the resinous, dank, earthy flavor of the late addition Northwest hops. Hold on, it's one helluva ride!

Tuebor Beer – Portland, OR
Saison – 5.75%
Dry saison with notes of honey, lemon, and black pepper. Simultaneously complex and refreshing.
Waltz Brewing – Forest Grove, OR
Jűs is Lűs
Fruit forward, Mandarin Orange, Smooth malt, dry bittering.
Wolf Tree Brewing – Seal Rock, OR
Gnomey Don't Play That Belgian Pale Ale – 6.0%
Orange hue crowned with a thick white head. Natural spice aromas and flavors from the yeast and hops with sweet malt overtones. Brewed with Imperial Yeast's "Gnome". Perfect fall/winter brew!
Woodbox Cider and Hop Haus – Gresham and Portland, OR
Caliente Snakebite – 5.2%
Chili pepper mango ale blended with dry hopped apple cider – balanced tropical fruit with a nice snappy chili bit.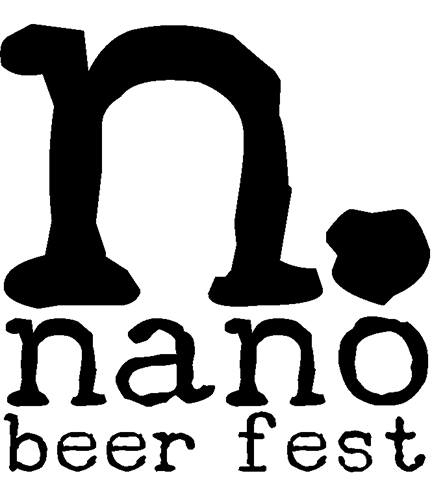 There are two ticket packages available through www.nanobeerfest.com $17 for the passport and 10 tickets or $30 for passport and 20 tickets. 1 ticket will yield one 4oz pour with rare exception. Additional tickets will be available for purchase for $2.00 each.
Fall Nano Pub Crawl Dates and Times:
Thursday, November 9th 5pm – 10pm
Friday and Saturday, November 10th & 11th 11am – 11pm
Sunday, November 12th 11am – 8pm
StormBreaker Brewing (crawl start and finish)