Farmhouse Fest Announces 2023 Brewery List
|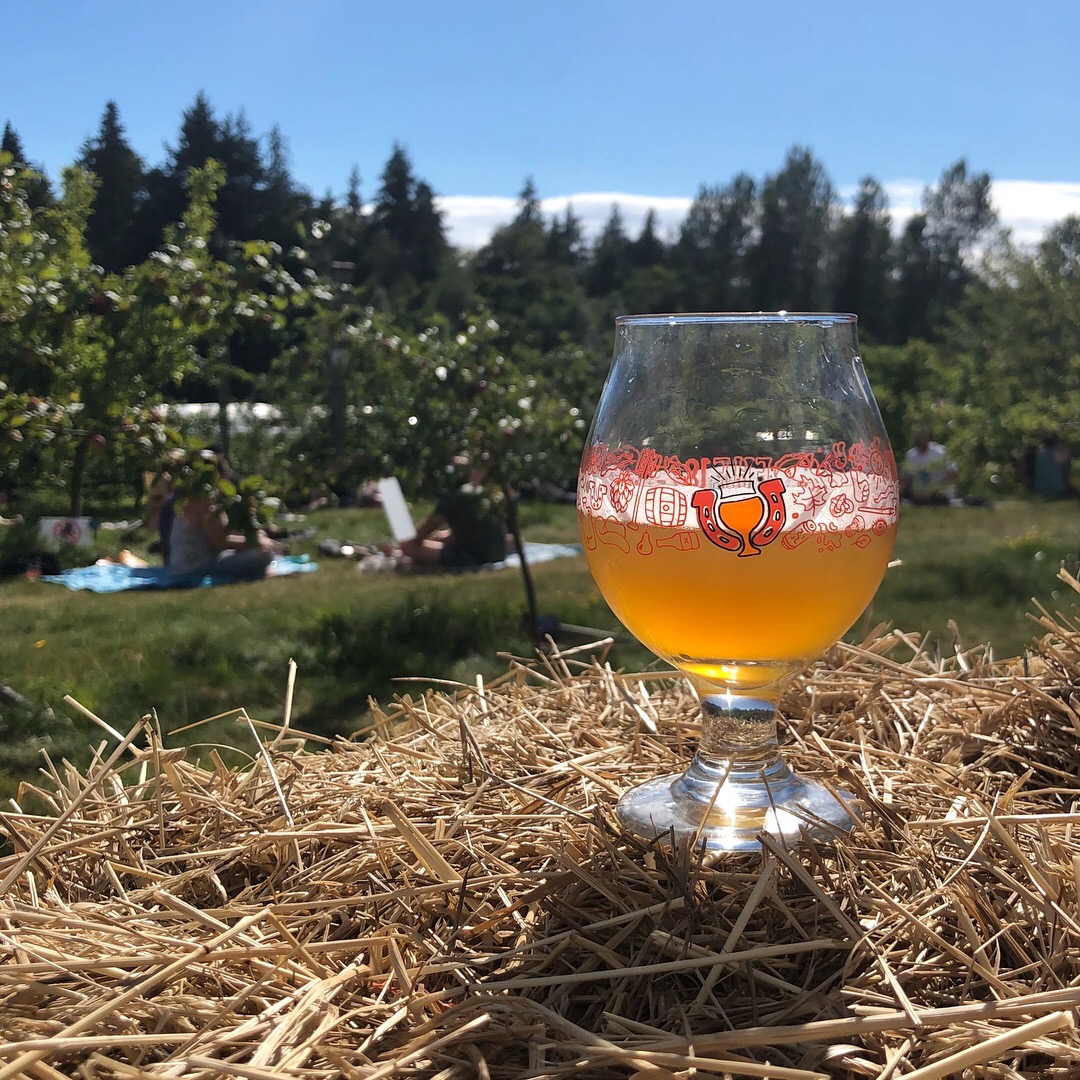 One of the joys of living in the Pacific Northwest is the plentiful amount of beer festivals that are worthy of extending into a beercation. One such festival is the Farmhouse Fest in Vancouver, British Columbia. Held on an operating farm at the University of British Columbia, the backdrop and beers served at this event has made it one of the top festivals in the region.
Now in its seventh year, Farmhouse Fest returns to Vancouver, BC on Saturday, August 12, 2023 from 12:30-6:00pm. Farmhouse Fest is the West Coast's largest festival that focuses on saisons but also includes other styles such as wild ales, funky ales and ones incorporating fruit. So far there are over 50 participating breweries and cideries from across Canada, U.S. and Europe. Best of all, Farmhouse Fest is an all-inclusive beer festival. There's no need for cumbersome beer tickets, just sample as you travel across the beautiful festival grounds.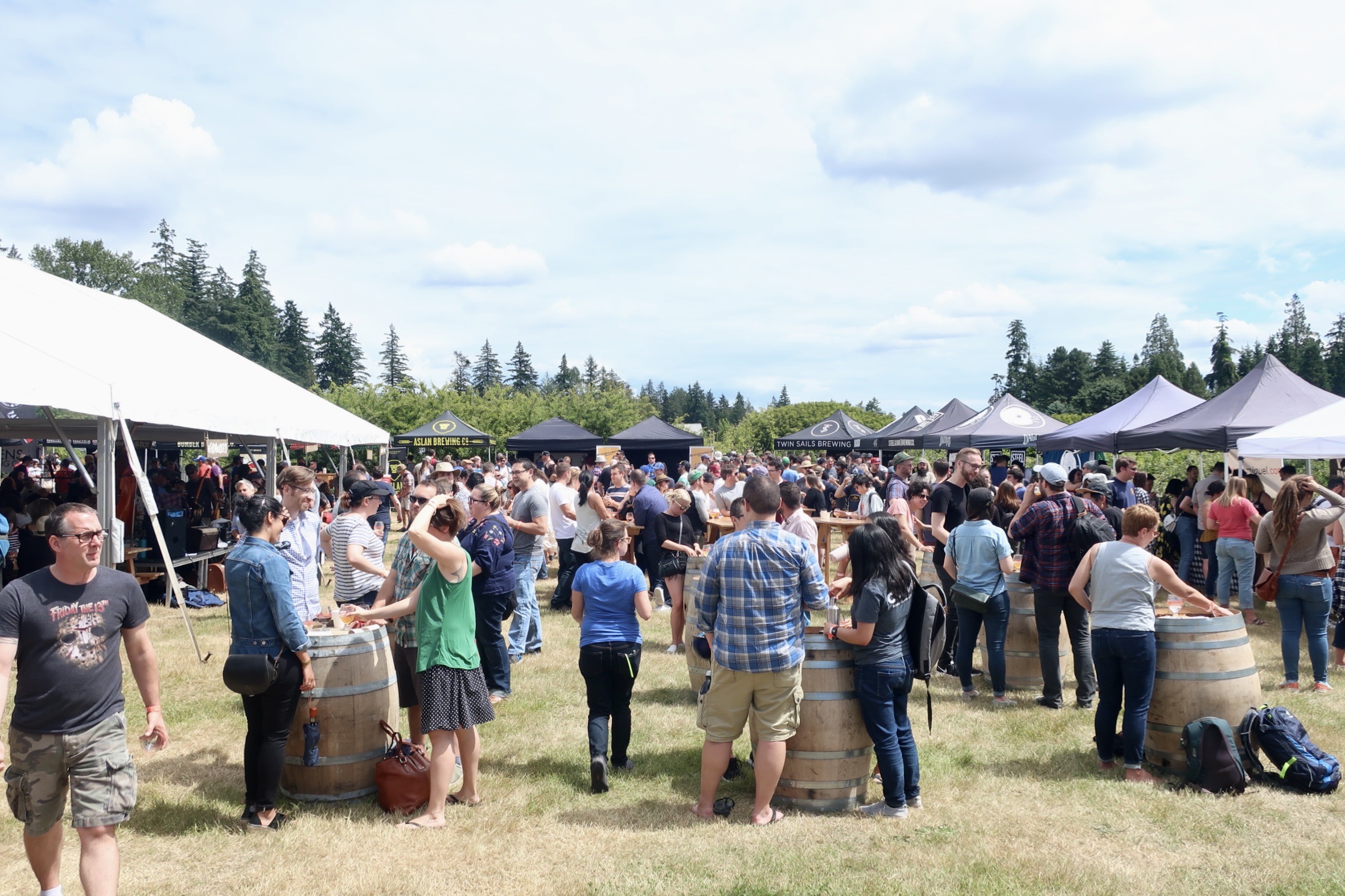 Tickets are now on-sale and are priced at two levels, Early Entry and General Admission. Currently both options are still available but Early Entry will likely sell out prior to the festival on August 12. To purchase tickets, click here.
Early Entry ticket costs $157.95 CAD or about $117.20 USD and includes entrance into the festival from 11:00am-6:00pm. Beer is served from 11:30am and goes to 5:30pm. This gives you half an hour to arrive and get settled without any rush. Your ticket includes all beer, cider, and natural wine tastings, plus custom glassware. You will be guaranteed a covered seat and table if you arrive prior to General Admission.
General Admission ticket costs $124.40 CAD or about $92.31 USD and includes entrance into the festival from 12:30pm-6:00pm. Pouring stops at 5:30pm. Your ticket includes all beer, cider, and natural wine tastings, plus custom glassware.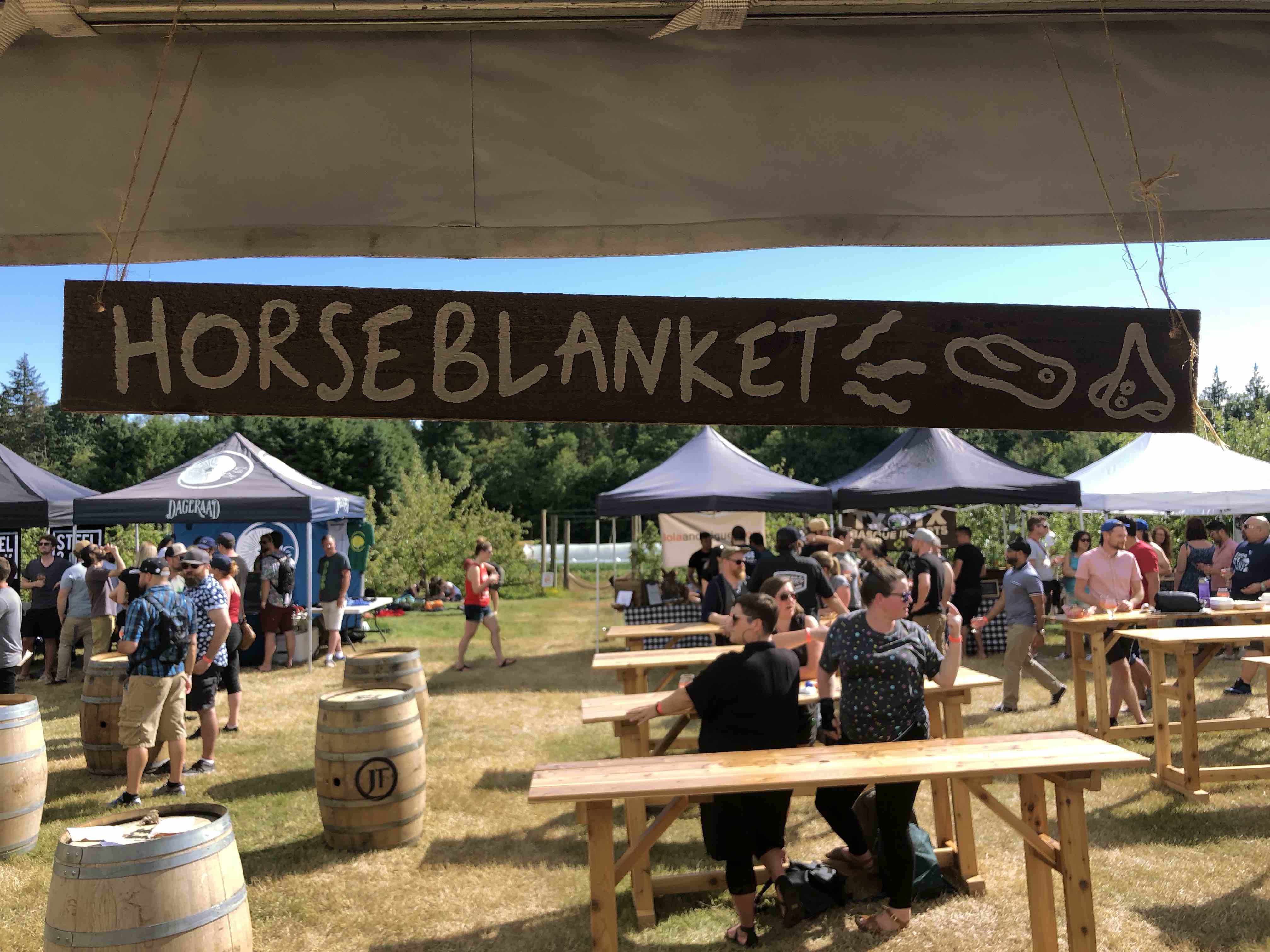 Here's a preview of all of the participating breweries and cideries.
33 Acres Brewing Co.
The Ale Apothecary
Amager Bryghus
Atwood Farm Brewery
Barnside Brewing Co.
Beerthirst
Bellwoods Brewery
Blood Brothers
Brasserie Dunham
Brassneck
Burdock
Copper & Theory Artisan Beer Supply Co.
Cantillon
Cascade Brewing
Creek & Gully Cider
Dieu du Ciel!
de Garde Brewing
Dwinell Country Ales
E9 Brewing Co.
Fair Isle
Floodland
Frukstereo
Garden Path Fermentation
Gueuzerie Tilquin
Hildegard Ferments Botanicals
Holy Mountain Brewing
Locality Brewing
Lowlife
Luppolo Breing Co.
Massey
Mirage
Neighbourhood Brewing
Nomad Handcrafted Cide
Otherlands Beer
Persephone Brewing
Põhjala
Revel Cider
Salt Spring Wild
Steel & Oak Brewing Co.
Stillwater
Slow Hand Beer Company
Small Gods Brewing Co.
Strange Fellows Brewing Co.
Tempest Brewing Co.
Temporal Artisan Ales
Trial & Ale
Twin Island Cider
Twin Sails Brewing
t'Verzet
Untapped Craft Supply
Upright Brewing
Verzet
Weathered Imports
Westbier Imports
Wild Ambition Brewing
Windfall Cider
In addition to the breweries and cideries, there will be plenty of food options. Food options for the 2023 Farmhouse Fest includes tacos, sushi, pizza and for the first time, burgers.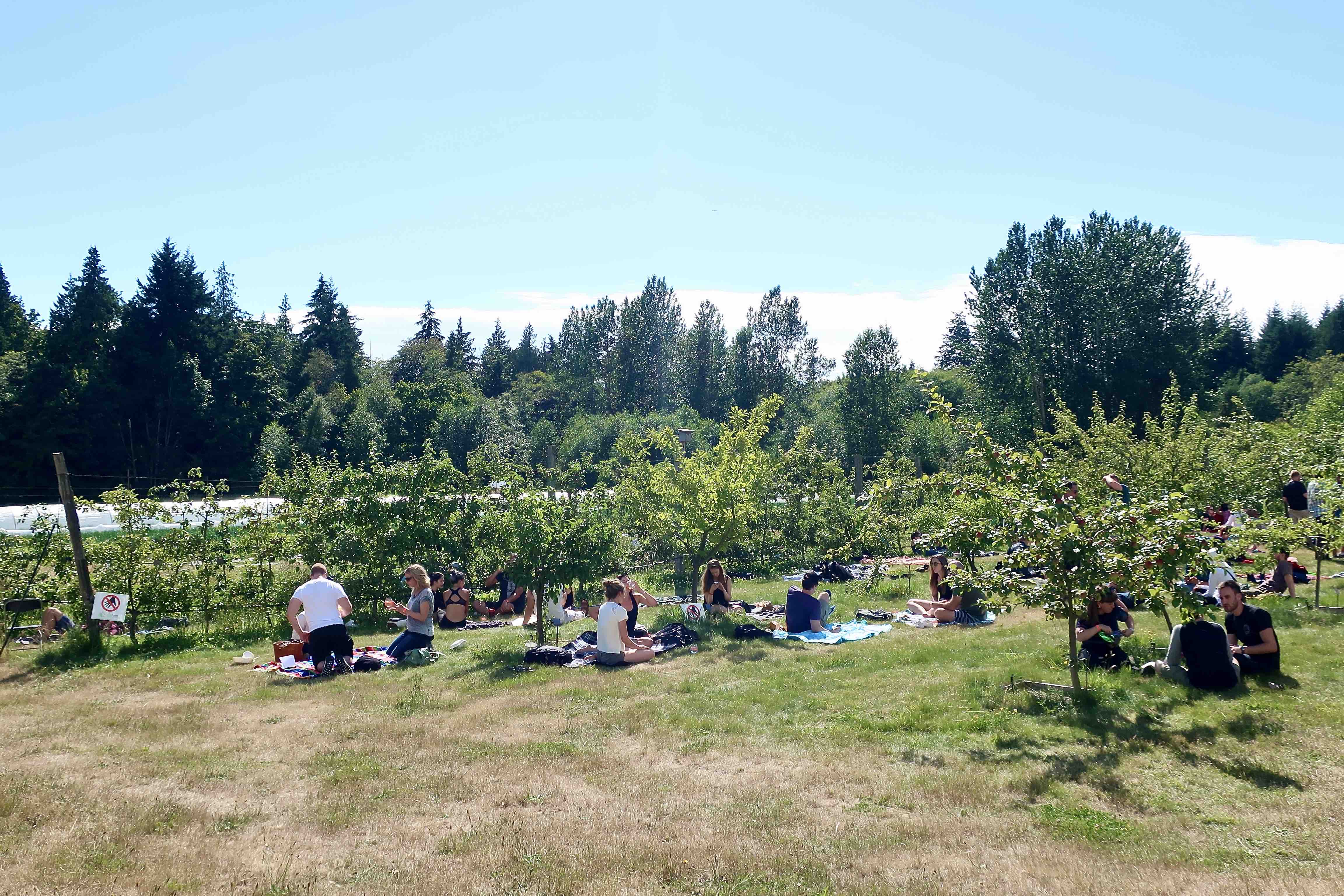 Farmhouse Fest is also adding a few peripheral events leading up to the festival and another one on the following day.
Luppolo Collab Launch – Thursday, August 10
Come celebrate the launch of our 2023 collaboration brew at Luppolo Brewing. We'll be pouring it all night, along with some special guest beers. They have pizza!
Luppolo Brewing – 1123 Venables St – Vancouver, BC V6A 2E3
Magnet Welcome Night – Friday, August 11
Join us at Magnet to welcome everyone to Farmhouse Fest. This night will feature great beers from out of town breweries and some tasty eats. There is sure to be a great poster for this!
The Magnet – 309 W Pender St – Vancouver, BC V6B 1T3
Darby's After Party – Saturday, August 12
A Farmhouse Fest tap takeover after Farmhouse Fest! If you're still thirsty for more Saison, or maybe you couldn't make the fest. Check this out for even more crazy beers!
Darby's Pub – 2001 Macdonald St – Vancouver, BC V6K 3Y2
Farmhouse Fest Natural Wine Fair – Sunday, August 13
That's right, we're doing a 2nd day! But this time it's all about Natural Wine. We're putting our heads together with some of the best in the Vancouver Natural Wine scene to make this a really fun day. Think Farmhouse Fest, but with Natural Wines. There will be a small selection of special beers and cider on this day as well.
UBC Farm – 3461 Ross Drive – Vancouver, BC V6T 1W5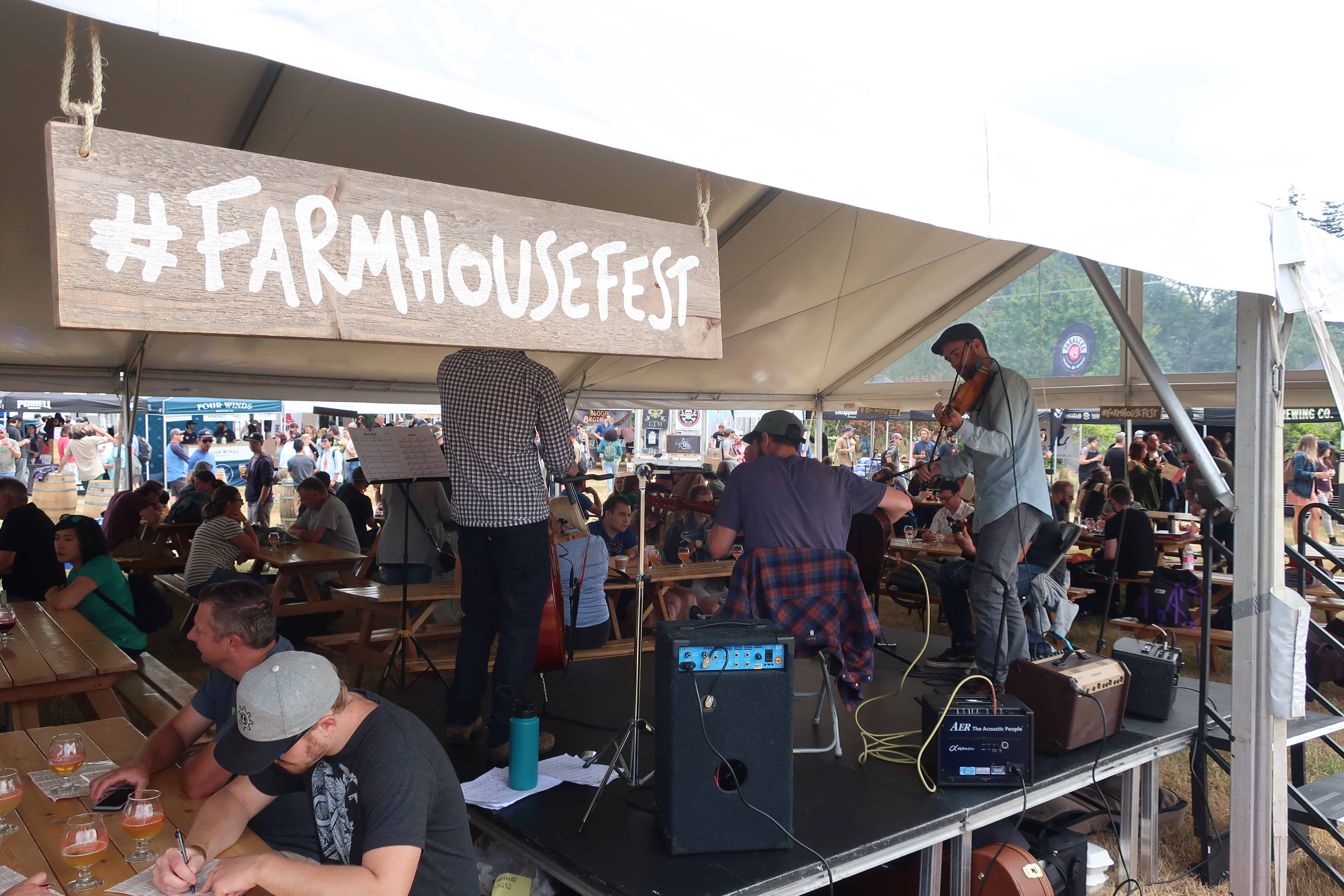 Since it's held in Canada, Farmhouse Fest is 19+ only. Tickets include your tastings; however they are not unlimited and some or all things may run out. To learn more about Farmhouse Fest visit their website or follow them on Instagram.
UBC Farm Events Field
3461 Ross Drive
Vancouver, BC V6T 1W5, Canada