Festival of Dark Arts returns to Fort George Brewery in February 2023
|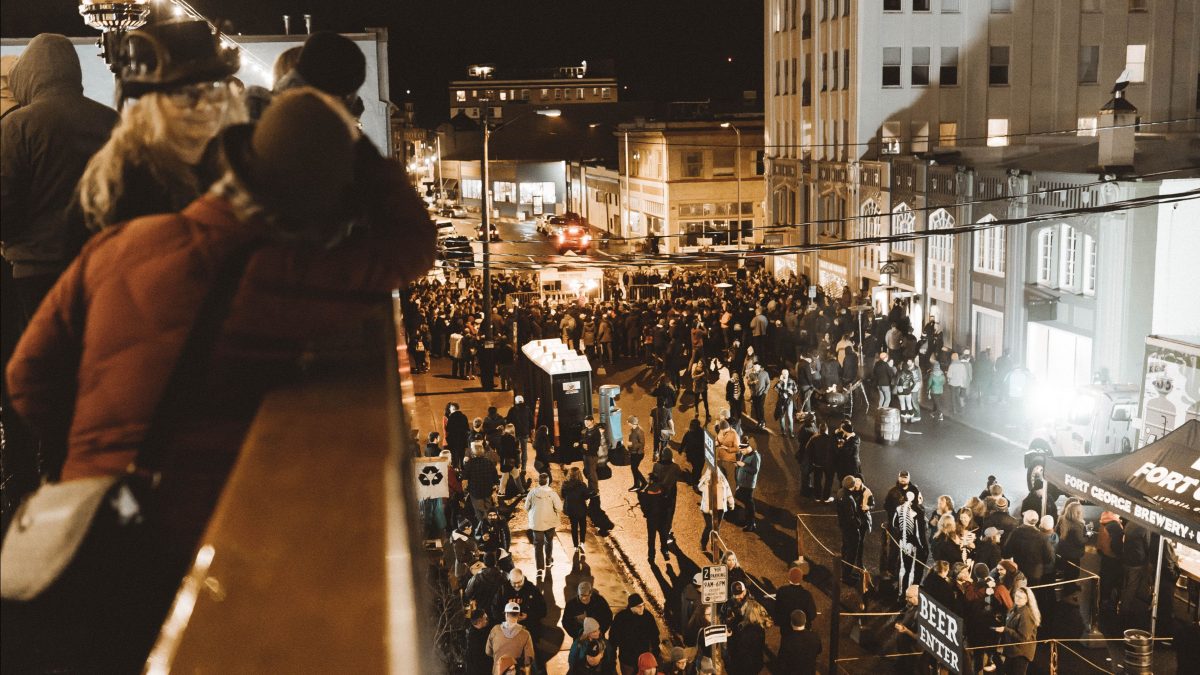 After multiple years of truly going DARK, Fort George Brewery will once again host its popular Festival of Dark Arts in February 2023. Tickets to the event that features over 60 of the darkest and boldest stouts will go on-sale on Black Friday at 7:30am at a yet to be determined price.
The 2023 edition of the Festival of Dark Arts will take place in Astoria, Oregon on Saturday, February 18, 2023. Just as in years past, Fort George will be opening up its entire property and closing off the block outside the brewery for an afternoon and evening of stout fun and other entertainment!
To purchase tickets at 7:30am on Friday, November 25, 2022, click here! A full day ticket will set you back $84.34 that includes a tasting glass and 12 tasting tickets.
Here are additional details from today's announcement from Fort George Brewery…
Festival of Dark Arts is a celebration of stout, craftsmanship, and all masters of the unique and curious arts. The worn pavement of our courtyard has seen contortionists, fire jugglers, ice sculptors, black smiths, leather workers, beer painters, artisan coffee roasters, throat singers, belly dancers, trapeze artists and tarot readers. They all go well with stout.
So join us in February, in the middle Stout Month, at the end of the darkest season, in Astoria, the darkest city on the Oregon Coast, as we chase the sun back into the sky with stout.
Tickets, which include a taster glass, tasting tokens, extra treats, and a grimoire (festival handbook), will be released November 25th at Sunrise (7:30AM).