Fort George Brewery 2019 Lupulin Ecstasy 3-Way IPA Fest
|
Back in 2015 Fort George Brewery hosted a 3-Day 3-Way Weekend over Independence Day Weekend. Now four years later, the Astoria brewer will once again host a festival that features its popular summer beer release 3-Way IPA.
Seven years of 3-Way IPA from Fort George Brewery will come together for Lupulin Ecstasy, a one-day event over Memorial Day Weekend that marks the release of the 2019 edition of 3-Way IPA on Saturday, May 25, 2019. This daylong festival will be held at the Flavel Mansion in downtown Astoria from Noon-6:00pm.
For this year's 3-Way IPA, Fort George collaborates with Ruse Brewing from Portland and Cloudburst Brewing from Seattle. In addition to this beer pouring during Lupulin Ecstasy, Fort George will bring back many of the breweries that have been part of its 3-Way IPA over its previous six years.
Special selections will be pouring from Gigantic, Lompoc, Block 15, Boneyard, Georgetown, pFriem, Melvin, Barley Brown's, Reuben's Brews, Great Notion, Holy Mountain, Modern Times, Ruse, Cloudburst, and Fort George. And of course the 2019 3-Way IPA will make its debut for the summer at Lupulin Ecstasy.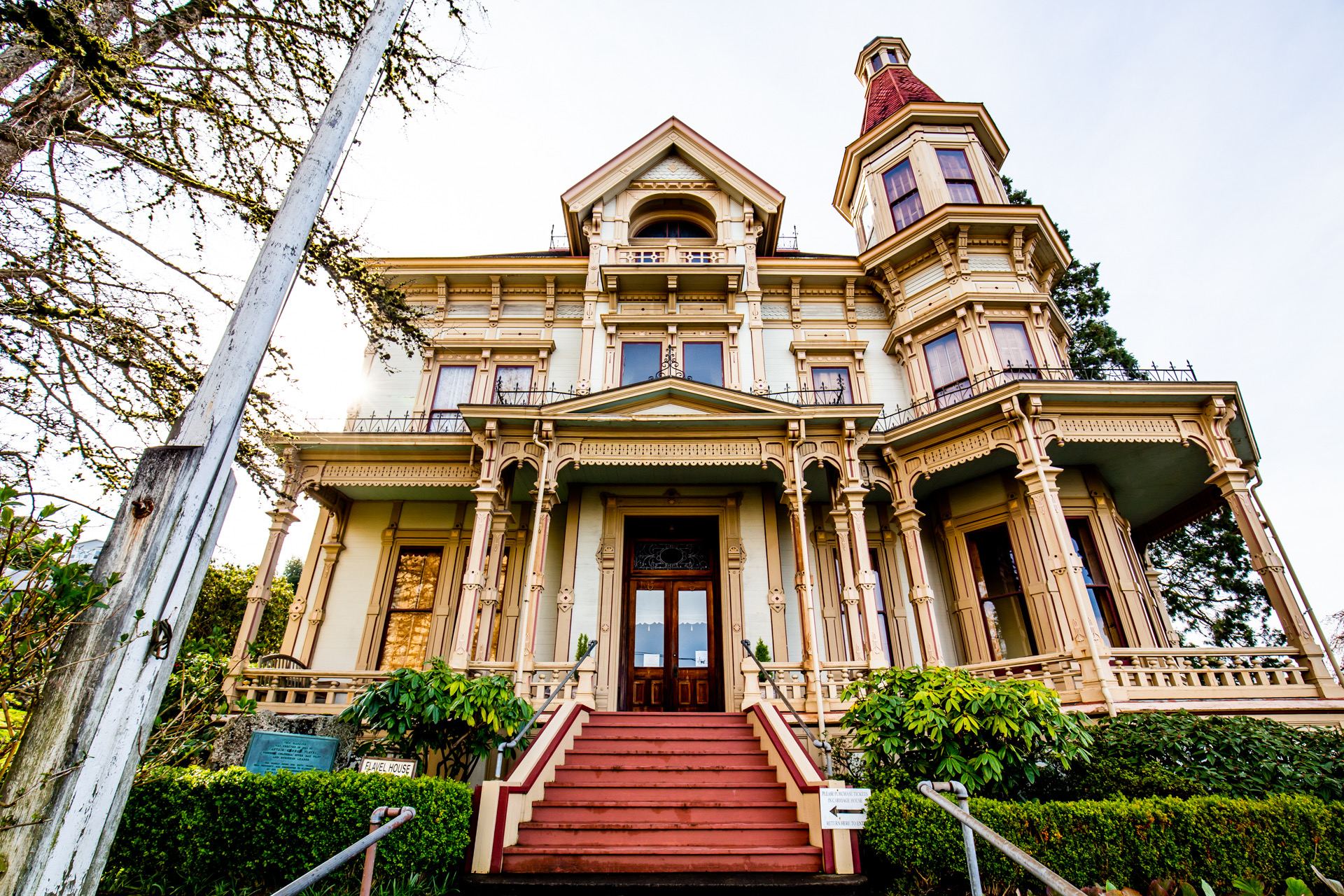 The Flavel Museum is a classic Queen Anne style home, sitting in downtown Astoria at the foot of 8th Street. Constructed in 1885 by Captain George Flavel, a river pilot and Astoria's first millionaire, the house and grounds are now owned and operated by the Clatsop County Historical Society. George was a great supporter of Astoria and lavish parties, much like Fort George.
Tickets to Lupulin Ecstasy are on sale now at $39.00 ($43.01 after fees) each. Admission includes all Lupulin Ecstasy attractions and live performances, a festival glass and eight tasting tickets, access to fest beers sprinkled around the grounds, and entry into the Captain George Flavel Mansion for the day. Pours are all 6-ounces. Tasting tickets are used for both beer and food at the festival. Additional tasting tickets will be available for purchase. You must be 21+ to purchase and redeem a festival ticket, however minors are welcome when accompanied by a ticket holder. To purchase tickets to Lupulin Ecstasy click HERE.
A portion of the ticket sales to Lupulin Ecstasy will go to the Clatsop County Historical Society, supporting the Uppertown Firefighter's Museum, the Heritage Museum, and the Flavel House. Additional information can be found at www.cumtux.org.
Captain George Flavel Mansion
441 8th Street
Astoria, OR 97103