Fort George Brewery Stout Month Returns February 2019
|

During the month of February, Fort George Brewery celebrates the shortest month of the year as Stout Month. In doing so the brewer in Astoria, Oregon releases dozens of its stouts and hosts its pricey, yet sold out Festival of Dark Arts.
Beginning on February 1st, Fort George will tap the first of nearly three dozen stouts throughout the month. In addition, the brewer will also release four variants of its 2019 Matryoshka, a barrel aged Russian Imperial Stout. These variants – 2019 Matryoshka with Coconut, 2019 Matryoshka with Coconut & Vanilla, 2019 Matryoshka with Coconut, Vanilla, & Almonds, and 2019 Matryoshka with Coconut, Vanilla, Almonds, & Blueberries – will be released the day after FoDA on The Aftermath.
All of the 2019 Matryoshka bottles will be available for purchase starting Sunday, February 17th, along with limited cellared 2018 Matryoshkas, plus very, very limited 2017 Matryoshkas. The Lovell Taproom will be pouring as many Matryoshka vintages & variations as they can fit on the tap wall. Plus, Fort George will also be releasing Skies of Wonder Imperial IPA on the same day.
Here is the Fort George stout calendar that lists the upcoming stout releases that will take place at the brewery.
February 1st
Murky Pearl – 6% oyster stout
Acceptance Peach – 5.1% milk stout with peaches & cinnamon
Fluffernutter – 9.2% marshmallow, roasted peanuts, vanilla
Itsy Bitsy – 4.3% dry Irish stout
From Astoria With Love – 9.4% Russian imperial stout
Smooth Operator – 7.35% smooth & easy milk stout
1,000 Years of Silence – 10.5% Mexican chocolate imperial stout
Cavatica Stout – 8.8% a year-round Fort George stout staple
2017 Matryoshka with Cocoa Nibs & Raspberries – 12% bourbon barrel aged RIS
February 6th
Tough Cookie – 7.1% chocolate chip cookie stout
Tamarind Nights – 5.25% tamarind & chilis
#BurgerWednesday pairing: Lamb Madras burger with pickled ginger, cardamom, cilantro, and caramelized onion with a side of Garam Masala potatoes
Saturday, February 9th
Hawaiian Sled Dog – 6.8% American stout with Maui Coffee and vanilla
Buorumkin – 14.5% barrel aged in bourbon & rum barrels with roasted pumpkins
Wednesday, February 13th
Solemn OATh – 7% classic oatmeal stout
Peanut Butter Brownie Stout – 9% peanut butter & chocolate
#BurgerWednesday pairing: Oregon beef burger topped with red curry peanut butter, bonito flakes with side of green papaya salad
Sunday, February 17th – The Aftermath
Breakfast Club – 9.9% milk stout with oatmeal, cinnamon, and figs
À la Vôtre – 6% a toast to French toast!
2019 Matryoshka – 12.75% bourbon barrel aged Russian imperial
Wednesday, February 20th
Ma-Rye-Ah Carey – 13% bourbon barrel aged imperial rye chocolate stout
2017 Matryoshka – 12% bourbon barrel aged Russian imperial
#BurgerWednesday pairing: cocoa dusted Oregon beef ribeye burger, aged Tillamook Cheddar, oolong aioli, pickled cucumber & onion with side of roasted fingerling potatoes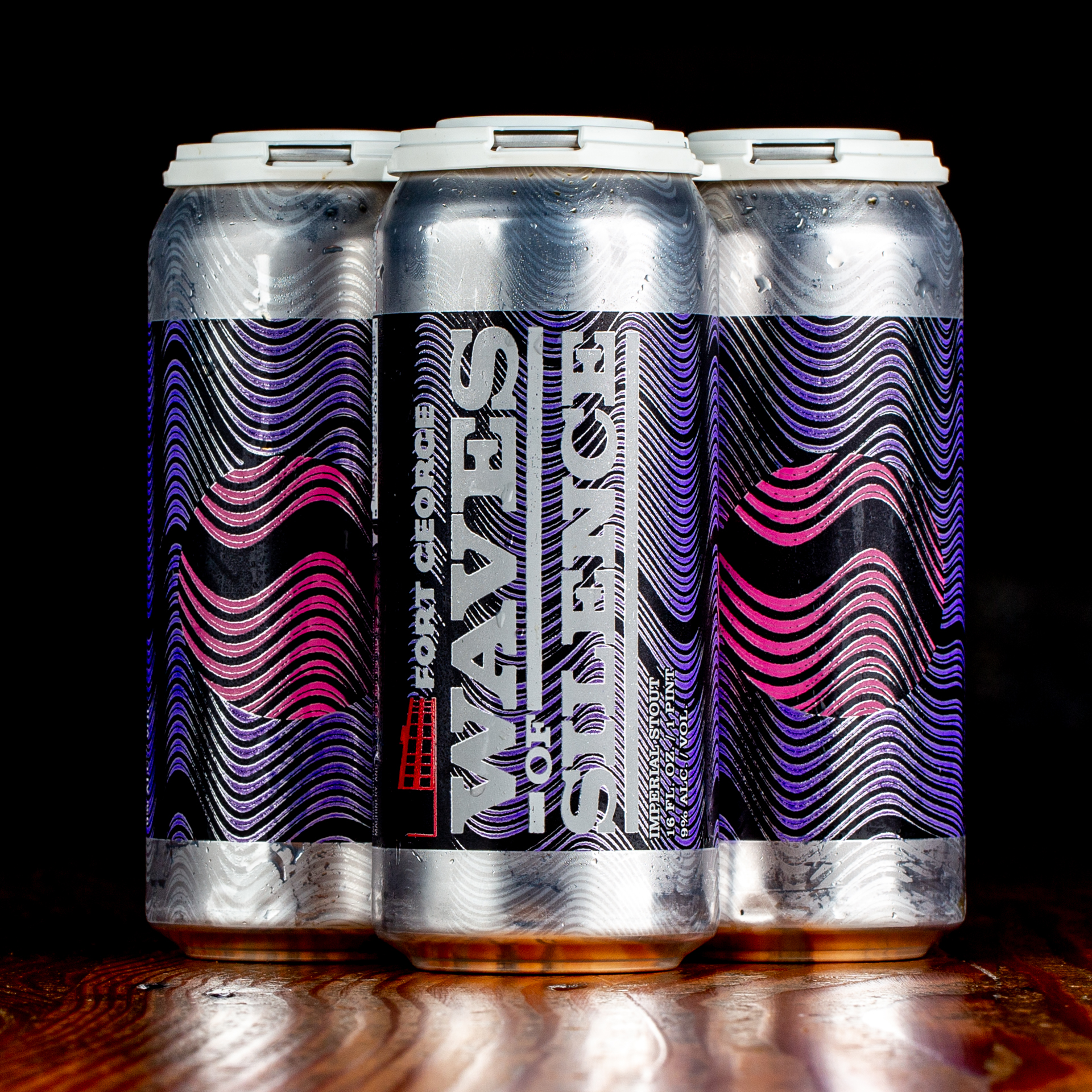 Saturday, February 23rd – A Day of Silence…
Waves of Silence: Allision – 9% brown sugar & dates
Waves of Silence: Burgee – 9% brown sugar, orange peel, Dutch cocoa powder, Papau New Guinea coffee
Waves of Silence: Capsize – 9% maple syrup & coconut
Wednesday, February 27th
Nightfall – 12% massive oatmeal stout aged in bourbon & brandy barrels
#BurgerWednesday pairing: Oregon beef burger, green peppercorns, shallots, brandy butter on house-made bun with side of Duchesse potatoes
Even though its Stout Month at Fort George, the brewery will continue to offer no-cover, live music each Sunday night beginning at 8:00pm. Here's the schedule for the month.
February 3rd
The Mutineers – mutinous Americana with country leanings and punk tendencies.
February 10th
Henry Chadwick (Solo) with Tommy Alexander (Band) – strong, catchy, melodic and fun…the essence of Henry Chadwick himself.
February 17th
Golden Promise – brewing up some country tunes.
February 24th
The Resolectrics – rock & soul power trio.
For those of you attending the 2019 Festival of Dark Arts on February 16th, the music schedule is as follows – The Builders and the Butchers, Black Belt Eagle Scout, Dark Castle, Hook & Anchor, Adam Torres, The Quick & Easy Boys, The Waysiders, Brother Angus, Wave Action, and more!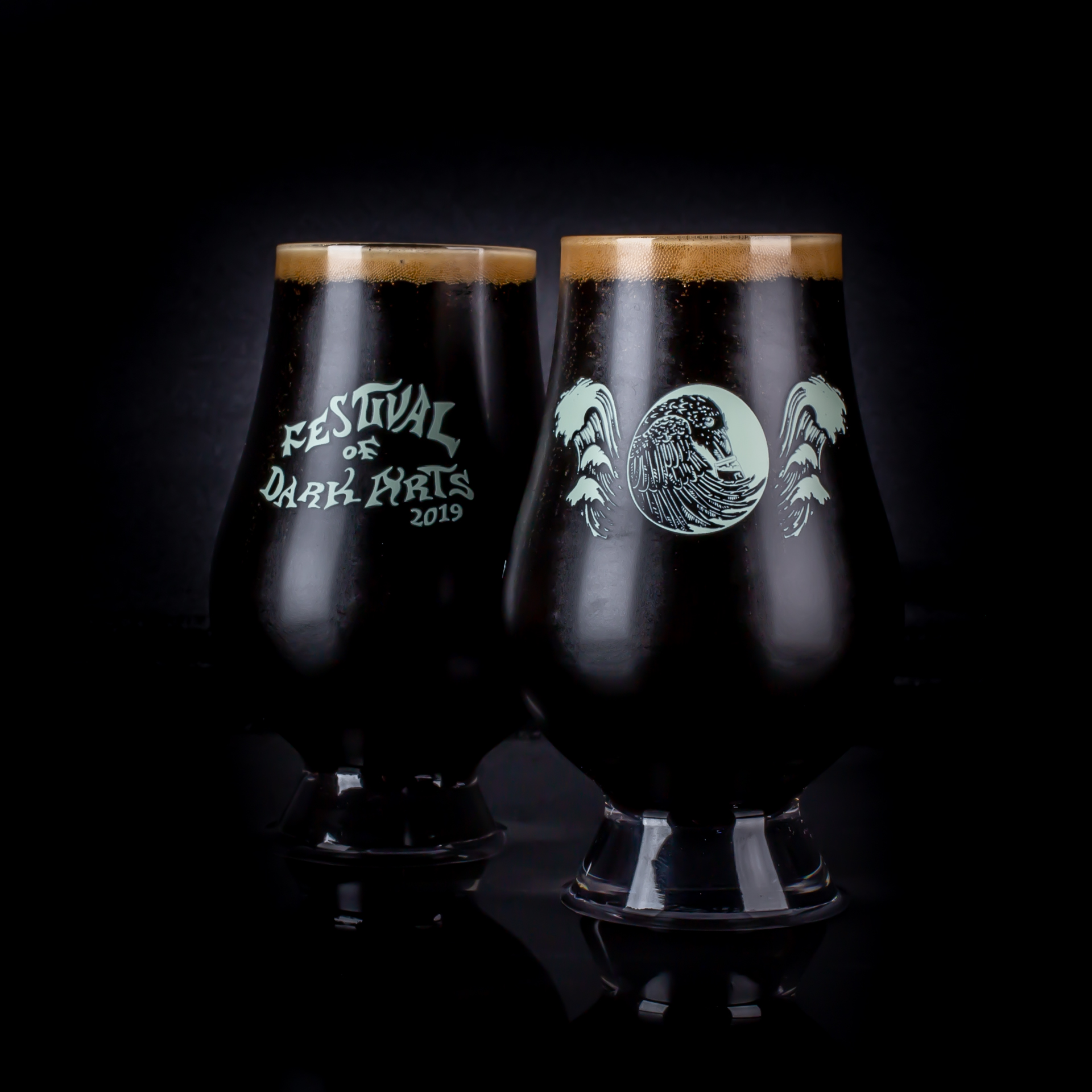 If you cannot make it out to Oregon's North Coast or you just may need a bit more Fort George stout in your life, the brewery will once again bring its Traveling Carnival of Stout to the Portland metro area. Here's where you can find this deep, dark beer!
Monday, February 25th, 7pm to 9pm
Beer. Love. Cider.
Hair of the Dog Brewing
61 SE Yamhill St, Portland, OR
Featuring Fort George stouts, Finnriver ciders, and Hair of the Dog beer, all paired with a six-course meal. Reserve a seat at (503) 232-6585.
Tuesday, February 26th, 5pm to 8pm
Dark & Hazy Night
ABV Public House
5670 NW Clara Ln, Hillsboro, OR
A blend of Fort George stout & IPA tap handles.
Friday, February 28th, 5pm to 8pm
Dark & Hazy Night
Loyal Legion
710 SE 6th Ave, Portland, OR
A blend of Fort George stout & IPA tap handles.