Fort George Collaborates with Block 15 on the 2022 edition of Fanzine IPA
|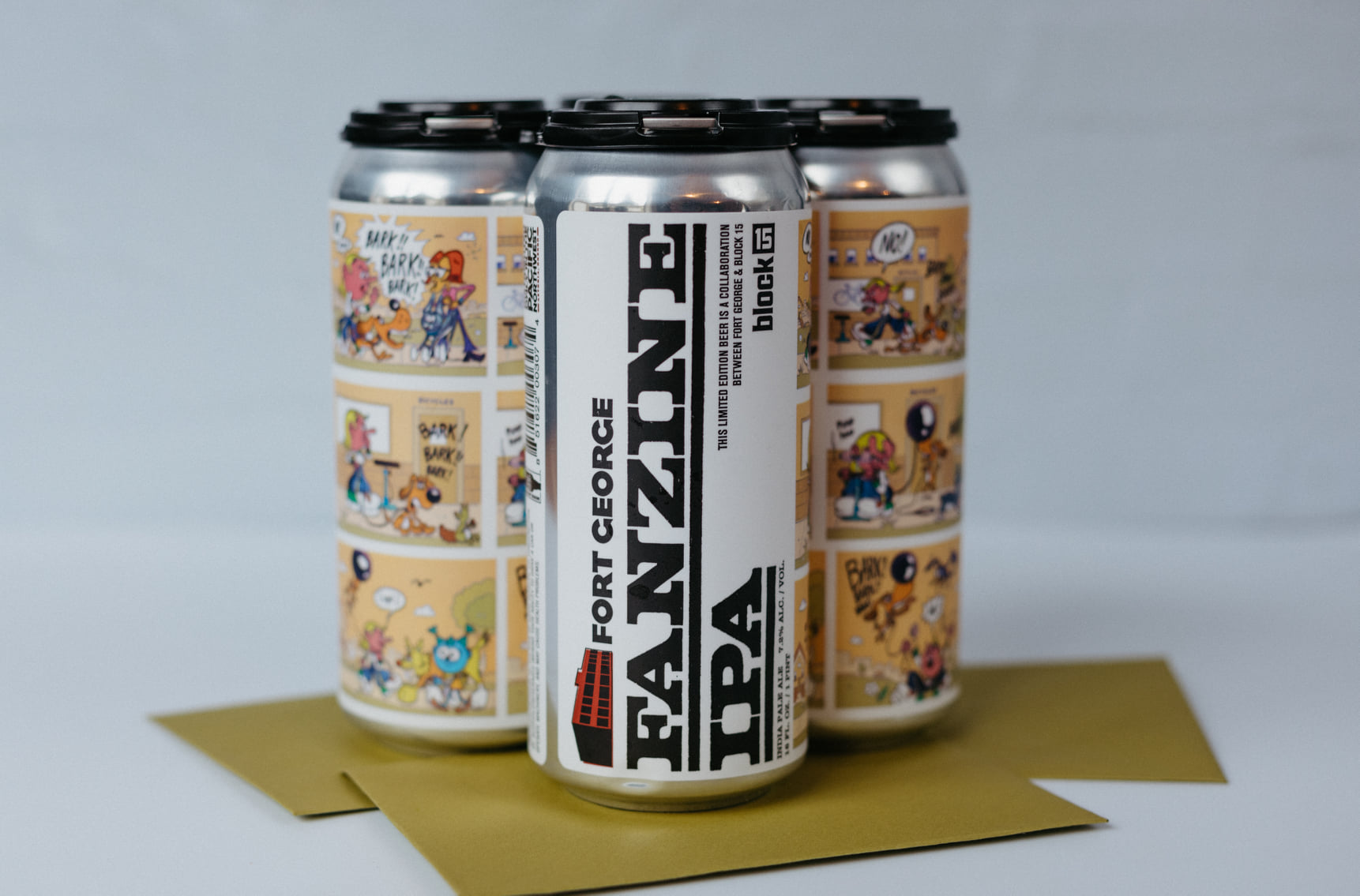 Each spring, Fort George Brewery reaches out to one of its fellow breweries to brew Fanzine IPA. For the 2022 edition of Fanzine IPA, Fort George has teamed up with Block 15 Brewing Co. It'll make its Portland area debut later today at Wildwood Taphouse.
For this go-round, the discussions began this past summer while both breweries were visiting Crosby Hops in Woodburn, Oregon. There the two talked about their admiration for West Coast Style IPAs and decided that this would be the style for this year's Fanzine IPA.
Brewed with Comet, Idaho 7, Mosaic, and Columbus Hops, Fanzine IPA is described as possessing the soft, fruity freshness of springtime. The appearance is a gentle pale gold that's followed by aromas of grapefruit, ripe tangerine, pine, and resin. Its flavor is full of resinous tropical fruits, citrus rind, medium body and slightly sticky. Fanzine IPA sits at 7.2% ABV.
Fanzine IPA featuring label art from August Lipp, is now making its way on draft and in 16oz 4-packs across the Pacific Northwest. Don't want to wait? Pre-orders for direct shipping on cases in Oregon and Washington for $84 per case at https://fortgeorgebrewery.com/shop/.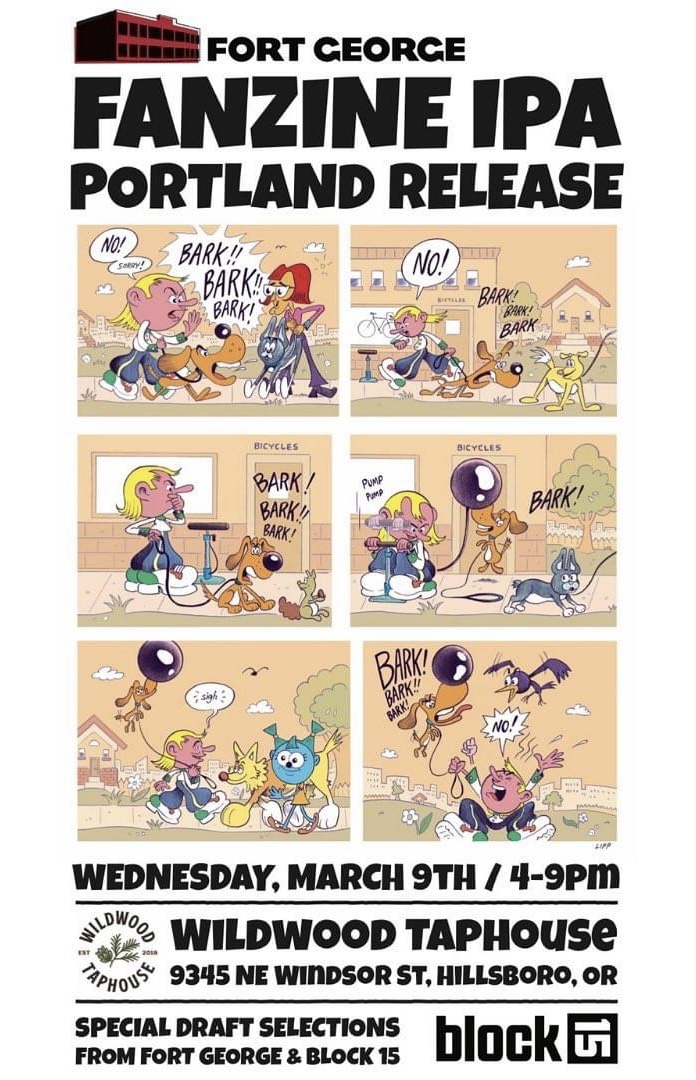 The Portland area release for Fanzine IPA will take place today, March 9th from 4:00-9:00pm at Wildwood Taphouse in Hillsboro, Oregon. In addition to Fanzine IPA on tap, Wildwood Taphouse will also have other special kegs on tap from both breweries as well as cans of the Fanzine IPA to go. Wildwood Taphouse is located at 9345 NE Windsor Street in Hillsboro, Oregon.