Fort George Fresh Hop Tap Takeover
|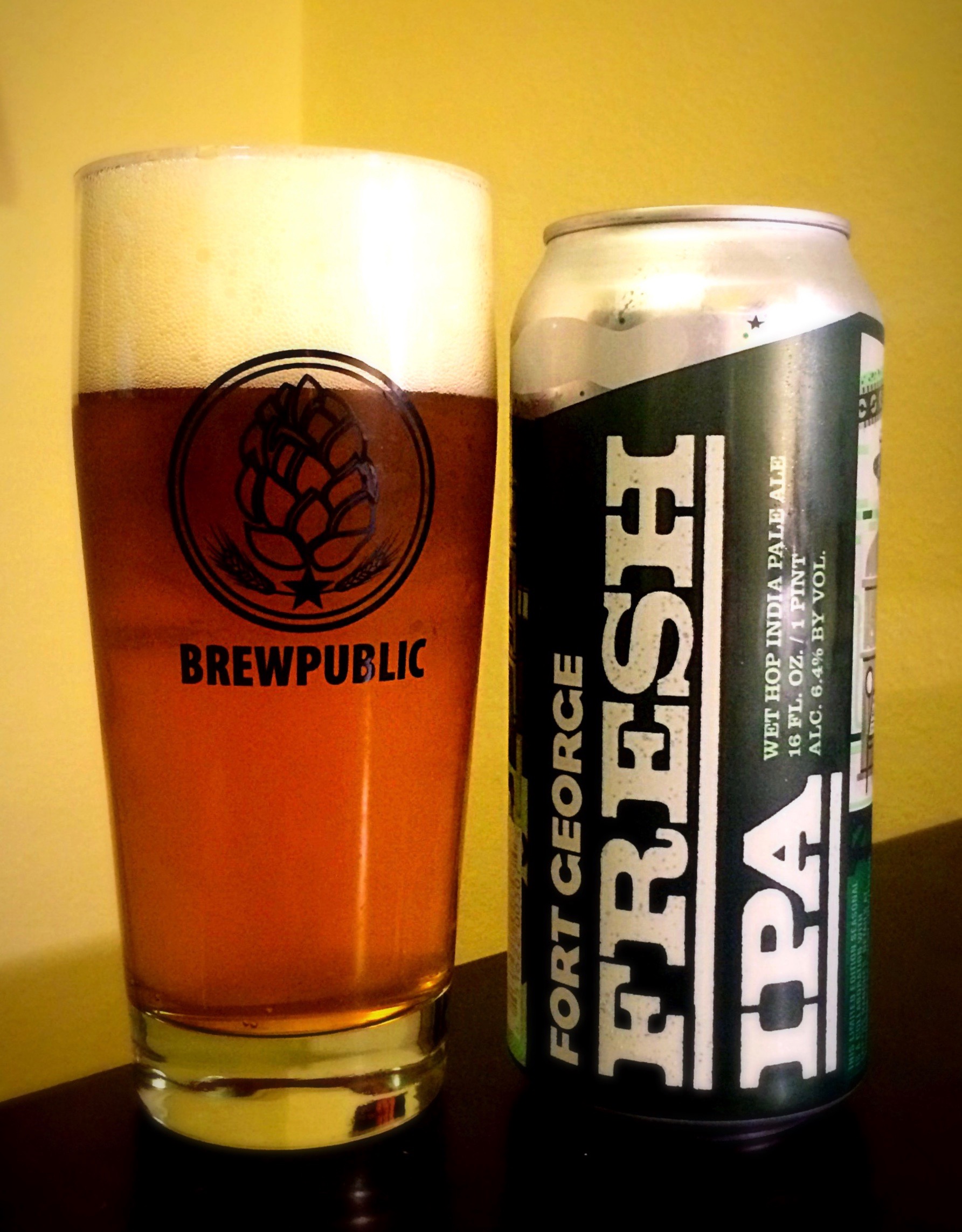 Though we are now into the second week of October and many of the regions fresh hop beer festivals are now behind us, there continues to be new fresh hop beers hitting the marketplace. One brewery that is finally making its fresh hop beers available is Astoria's Fort George Brewery. It was only last week when the brewery released its canned FRESH! IPA to much fanfare. Earlier this week the brewery released its three draft only fresh hop beers predominately to be pouring on tap at its pub in Astoria. Fortunately for us in Portland a few kegs made their way down Highway 30 to Portland.
On Friday, October 9, Bridgetown Beerhouse will pour all four Fort George Fresh Hop beers beginning at 5:00pm. If you have been able to get your hands on a 4-pack of Fort George FRESH! IPA you know that this beer does not disappoint. Sales indicate this too as this beer as quickly been vanishing at many area retailers. Just remember to drink this beer in a timely fashion to take full advantage of the wet Mosaic hops used in this fall seasonal.
The draft list at Bridgetown Beerhouse on Friday will feature the following four Fort George Fresh Hop beers.
FRESH! IPA – Fresh Hop Mosaic IPA
Fresh Hop Optimist IPA – Fresh Hop Mosaics!
Fresh Hop Suicide Squeeze – Fresh Hop Mosaic Session IPA
Fresh Hop Co-hoperative IPA
Other beer news from Portland's Mississippi Neighborhood is that Bridgetown Beerhouse will once again be the sole beer bottle shop and beer bar when its neighbor, Beer City Bottle Shop closes its doors on October 23, not even lasting a full year. The new occupants will transition the space in the coming months to Olympia Oyster Bar.
Bridgetown Beerhouse
915 N Shaver St.
Portland, OR 97227