Fremont Brewing Updates its Popular Summer American Pale Ale
|
With the anticipation of the summer ahead, Fremont Brewing gets the ball rolling as it releases an updated version of its popular Summer American Pale Ale. For the 2020 release of Summer APA, Fremont has updated the recipe on this refreshing beer with the addition of Citra Cryo Hops alongside brewer-selected Amarillo Hops.
Summer APA is brewed with 2-Row Pale malt, Summer APA is hopped with Amarillo and Citra Cryo Hops. The beer is described with aromas of orange and citrus undertones, grassy notes with pine, cereals, floral, and light black tea. The flavor is lightly sweet and bitter, with a light refreshing body and moderate carbonation. Summer APA sits at 5.2% ABV and 51 IBUs.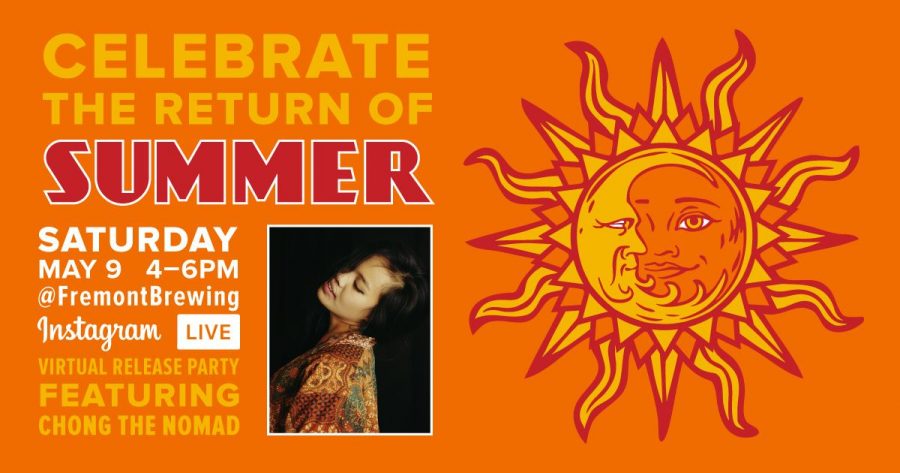 Even with its Urban Beer Garden closed due to the COVID-19 pandemic, Fremont Brewing is not deterred in celebrating the release of the return of its Summer APA. The Seattle brewer will host a Virtual Summer American Pale Ale Release Party on Saturday, May 9 from 4:00-6:00pm broadcasted on Fremont Brewing's Instagram page. The festivities will include Chong the Nomad performing a live DJ set.
Summer American Pale Ale is available in its new, freshened up packaging in 12oz cans (6 packs and 12 packs), 22oz bottles and on tap starting in early May and continuing through August.