Fresh Hop Fest, Oktoberfests, plus Peaches and Oakshire's Tenth Anniversary
|
Last of the fresh hop fests and some great Oktoberfests, plus peaches and Oakshire's tenth anniversary and more for the craft beer events for the week beginning October 6.
Claim 52 Night
Thursday Oct. 6, Imperial Bottle Shop & Taproom, 3090 SE Division St.;
The Imperial crew welcome Claim 52 Brewing from Eugene: they'll be pouring a lineup of five beers, including: Mandi, You're A Fine Girl Pilsner, Kölsch, Fluffy IPA, Not Everyone Wants to Be a Butterfly IPL and Admiral of the Red. A sampler tray of all five beers is available for $8.
GABF Round-up/Preview
5-8 p.m. Thursday Oct. 6, McMenamins 23rd Ave. Bottle Shop, 2290 NW Thurman St.;
Sample select beers the McM's brewers are sending to this year's GABF, including Edgefield Brewery's Boom Gose the Dynamite & Barrel-Aged Black Widow; and Thompson Brewery's Japanese Orange Blossom.
Green Flash Treasure Chest Fundraiser & Pint Glass Giveaway
5-7 p.m. Thursday Oct. 6, Belmont Station, 4500 S.E. Stark St.;
For Breast Cancer Awareness month Belmont Station and Green Flash are raising money to help the fight. Buy a pint of this year's Treasure Chest IPA – brewed with grapefruit, prickly pear juice and hibiscus flowers — and take the pint glass home. All proceeds from every pint poured of the Treasure Chest IPA will be donated to the Prevent Cancer Foundation and they'll have bottles of the Treasure Chest IPA for sale too, plus some fun Treasure Chest giveaways. Also pouring: Blanc Tarte, Divine Belgique and Pure Hoppiness from Alpine Brewing.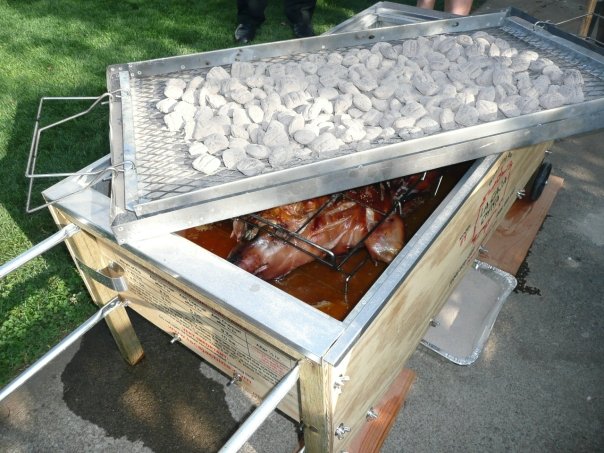 Lompoc La Caja China Pig Roast
4 p.m. Friday, Oct. 7, Lompoc Fifth Quadrant, 3901 N Williams Ave.; $12 for full meal.
They're roasting a whole pig in a La Caja China roasting box Friday in the parking lot of the Fifth Quadrant. The pig is approximately 60 lbs. and is from Gartner's Country Meat Market.
The pub will serve a Cuban pork roast meal that includes pulled Cuban mojo pork; chicharrón (fried pork rinds); black beans; rice; Cuban salad with shaved cabbage, chayote, pickled red onions and avocado mousse; tostones (twice fried green plantains); and warm flour and gluten free corn tortillas (gluten free flour tortillas available upon request). If you don't want the full meal, there will also be a Cubano sandwich featuring slow cooked slider pork pressed in rich egg bread with smoked ham, Swiss cheese, pickles and mustard and a side of tostones for $11. Both menu items will be available from 4pm until close or until they run out.
La Caja China is a rectangular wooden box with a tight fitting lid that reduces cooking time for a big chunk of pork by almost half and produces moist, tender meat with crackling smoky skin.
Ninth Annual Handmade Bike & Beer Festival
5 – 9 p.m. Friday Oct. 7, 10 a.m. – 8 p.m. Saturday Oct. 8, North Warehouse, 723 N Tillamook St.; $20 for entry to the bike show, a tasting glass and 10 tix.
The Handmade Bike & Beer Festival brings together two of Portland's favorite things and features more than 20 renowned bike frame and parts builders and six local craft brewers.
Five major beer sponsors will each pour four beers: Baerlic Brewing Co., Base Camp Brewing Co., Hopworks Urban Brewery, Pyramid Brewing Co. and Widmer Brothers Brewing and Falling Sky will serve two beers. Food will be available for purchase from Urban German and Booda Bowls. The festival is a collaboration between the Oregon Bicycle Constructors Association and the Oregon Brewers Guild.
Firkin Friday
5 p.m. Friday Oct. 7, Fat Head's Portland, 131 NW 13th Ave.;
The Fat Head's crew will be tapping a firkin of Semper FiPA dry hopped with Citra and Simcoe.
Saraveza Grand Re-Opening and Fourth Annual Peche Fest
3-11 p.m. Saturday Oct. 8, Saraveza, 1004 N. Killingsworth St.; $10 includes glass and two tix.
The region's only Peach-centric beer fest features two dozen rare beers, from annual classics like Upright Brewing's Fantasia and Logsdon's Peche 'n Brett to new buzz-worthy beers like Almanac's Peach de Brettaville, Block 15's Peach Pit Wit, De Garde's Imperial Stone Bu and even new peachy debuts by breweries like Great Notion and Deschutes. The full beer and cider list will be released in the next few weeks. Also participating: Holy Mountain Brewing, Hair of the Dog, pFriem Family Brewers, Double Mountain, Hopworks Urban Brewery, Fort George, Bend Brewing, Solera, Golden Valley, 10 Barrel, Oakshire, Cascade, Great Divide, Ex Novo, 2 Towns Cider & more. Peche Fest also marks the official re-opening of Saraveza, which has been recently closed for kitchen renovations and a pub refresh. They'll use that upgraded kitchen to good effect Saturday and feature a special peach infused food menu of savory and sweet treats available from 3 – 10pm.
Zoiglhaus Brewing Oktoberfest
3 p.m.- close, Saturday Oct. 8, Zoiglhaus Brewing Co., 5716 SE 92nd Ave, Portland, Or 97266
Thanks to German-trained brewer Alan Taylor and his lovely beers, this should be the best Oktoberfest around. Taylor will tap a ceremonial keg at 5 p.m.; before that, there will be family activities led by The Lil Lentils 4:30pm. Taylor will lead brewery tours at 5:30 pm and 6:30 pm and the 12-piece Roseburg German Band will play from 7- 9pm. Also: Alan Taylor's version of the traditional Oktoberfest Beer, Oktoberfresh. This fresh hopped beer features locally harvested US Goldings hops and is always a favorite, plus a traditional menu of popular Oktoberfest fare including smoked and roasted half-chicken, house-made sausages, house-made bacon, house-made sauerkraut, and traditional Bavarian pretzels made by our Bavarian baker friend Edgar Lösch at Fressen Artisan Bakery.
St. Paul Fresh Hop Fest
3-10 p.m. Saturday Oct. 8, Jaycee Bullpen, 4258 Park Ave, St Paul; $15.
Can it really be the end of fresh hop fest season? That seems to be the case. The St. Paul Jaycees plan to go out in style, with craft beer, craft cider, food specials and college football on the big screen.
12th Annual Widmer Brothers Brewing Oktoberfest
Noon- 9 p.m. Saturday Oct. 8, Pioneer Courthouse Square; $35 includes stein and one drink ticket. 
It's a big move: Widmer Brothers Brewing is moving Portland's longest running Oktoberfest from its Eastside brewery to the heart of Portland – Pioneer Courthouse Square, and this year's party feature alt- rock sensations X Ambassadors. And a full lineup of your favorite Widmer Brothers' beers, of course: Hefeweizen, Steel Bridge Porter, Upheaval IPA, PDX Pilsner, Okto Festival Ale and exclusive, small-batch specialty brews only available at the event. Local bands Foreign Talks and Quiet Type are also on the bill.
Melvin Cans Debut Party
5-7 p.m. Tuesday Oct. 11, Belmont Station, 4500 S.E. Stark St.;
The long-awaited Melvin cans along with Melvin founder Jeremy Tofte will be at the Station Tuesday. The bottle shop will feature three Melvin cans: Hubert, IPA and 2×4, plus they'll be pouring Asterisk and 2×4 in the tap room.
Cribbage Night
5 p.m. Tuesdays, The BeerMongers, 1125 SE Division St.;
Bring your cribbage board and your thirst: Tuesdays are new cribbage night at the Mongers and all levels of players from beginners to grandmasters are welcome.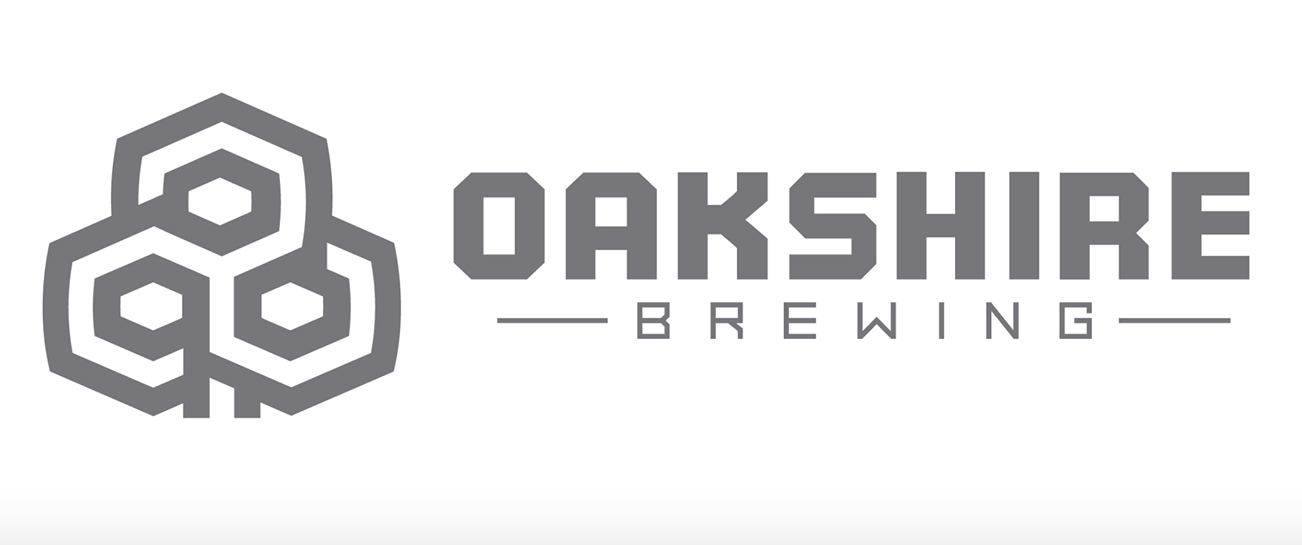 Oakshire Turns Ten
6-10 p.m. Wednesday Oct. 12, Oakshire Public House, 207 Madison Street, Eugene;
Join the Oakshire crew as they celebrate the brewery's official 10th birthday with the release of X: 10th Anniversary and — from the vault — Leftorium. They'll also have several of the single-batch beers released throughout the week on tap plus a menu designed to pair with the beers, a DJ pumping old school jams, and much more. Please bring a winter clothing item (or several) to donate to Hosea Youth Services and be rewarded with discounted pours.
Leftorium: This wild ale, one of the first barrel projects that Oakshire's production team worked on from 2012, is a blend of aged Flanders red ales from their library of Vintage beers.
X: 10th Anniversary: Through ten years of brewing, Oakshire has continued to push the boundaries of how they see beer, and this beer is a culmination of that progression. They dug deep and selected the most expressive and unique barrels to create a beer worthy of being called X, a blend of three distinct threads: golden farmhouse with white wine grapes, Biere de Garde, and Brett Table Farmhouse beer. The beer will be bottle conditioned and ready to drink now, or cellar for years to come – either way this X:10th Anniversary beer is Oakshire's thanks to all of its fans, family and friends.