Oregon and Japanese Breweries Come Together for 2022 Fuji To Hood Beer Festival
|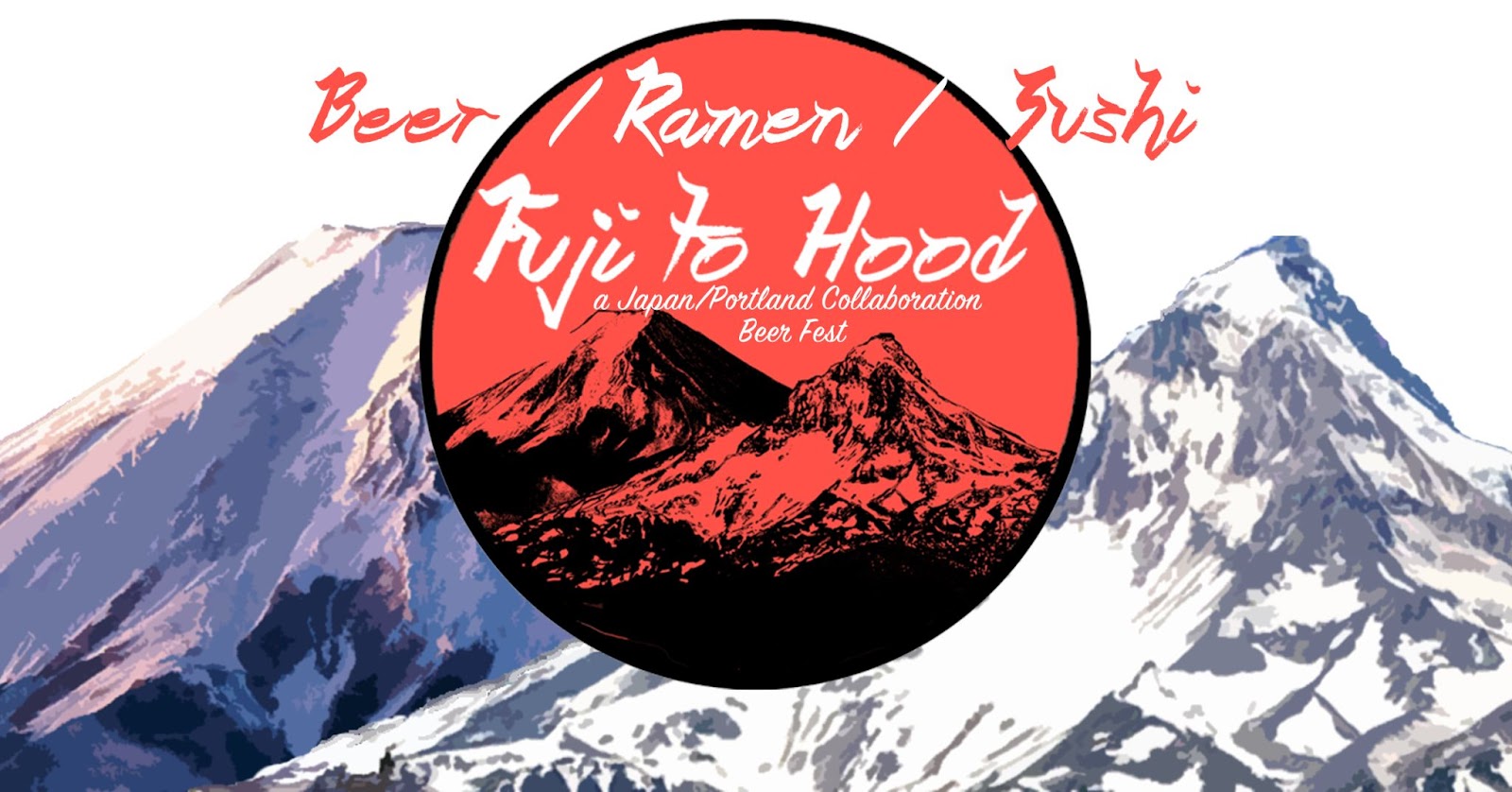 Two iconic mountains, Mt. Fuji and Mt. Hood, from across the Pacific Ocean will unite 40 breweries, cideries, and distilleries in Portland, Oregon for the return of Fuji to Hood. This festival that has been paused for the past few years, partners beverage makers from Portland's oldest sister city, Sapporo, Japan with those from Portland, Oregon.
Hosted by Culmination Brewing, Fuji to Hood returns to The Bindery Annex and Culmination Brewing on Saturday, July 16th 2022 from Noon – 9pm. The festival will take place primarily outdoors with an indoor area as well.
Fuji to Hood is a mutual celebration of cultures comprising 18 Oregon and Japanese craft brewery collaborations, 1 cidery collaboration, and 1 distillery collaboration, as well as foods and art. Each partner team came up with a new unique collaboration beverage made in Oregon but using at least one special ingredient from Japan in each recipe.
This all-ages friendly event presents a casual, fun environment, with custom drinkware, Taiko drummers, creative local Japanese food makers, and one-off special beverages. Some of the proceeds from this event will benefit the Japan-American Society of Oregon.
2022 Fuji to Hood Beer Collaborations:
Boneyard Beer Co / Heiwa Craft
Cascade Brewing / RISE & WN
Breakside Brewing / Ise Kadoya
Culmination Brewing / Nara
Ecliptic Brewing / Y. MARKET
Ex Novo Brewing / UCHU
Fort George Brewery / Black Tide
Great Notion / Son of the Smith
Hair of the Dog Brewing  / Yokosuka
Level / Repubrew
Little Beast Brewing / Harvest Moon
Migration Brewing / West Coast Brewing
SteepleJack Brewing / Minoh
Threshold Brewing & Blending / Far Yeast
Ruse Brewing / Spring Valley Brewery
Upright Brewing / Fujisakura Kogen
Gigantic Brewing / North Island Beer
Von Ebert Brewing / Shonan
2022 Fuji to Hood Cider Collaboration:
Reverend Nat's / Fukuoka Craft
2022 Fuji to Hood Spirits Collaboration:
Aimsir Distilling / Kozue
There are two ticket options for attending Fuji to Hood. General Admission tickets are priced at $30 and includes a one-of-a-kind collectible and branded glass and 10 drink tickets good for 4oz samples of beers and cider. VIP Admission tickets are priced at $40 and include the above plus early entry at 11am and two additional drink tickets in the price. Additional drink tickets will be available for $2.50 each along with food at an additional cost, priced per item.
To learn more about Fuji to Hood, visit https://fujitohood.com/.
The Bindery Annex + Culmination Brewing
2117 NE Oregon St.
Portland, OR 97232