Gigantic Brewing 4th Anniversary Celebration
|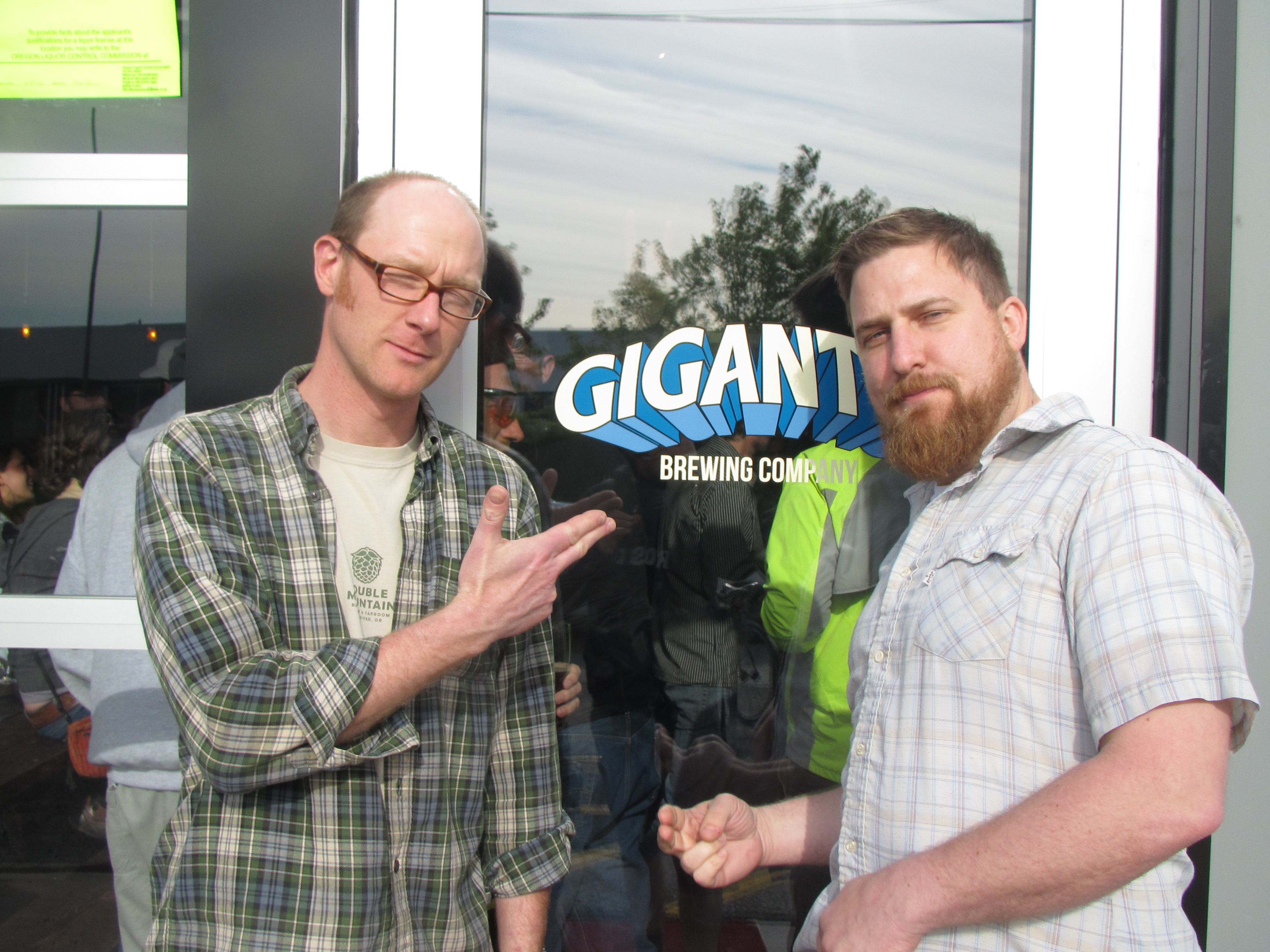 Four years ago on May 9, 2012 that Gigantic Brewing opened its doors to the Portland craft beer community. Founded by longtime Rock Bottom brewer Van Havig and former Pelican and Hopworks brewer Ben Love, the duo decided to go into business together and open up Gigantic Brewing along a once desolate industrial area strip in Southeast Portland.
At the time of the opening the brewery only brewed one year round beer, Gigantic IPA. It was their mission to brew the best damn IPA in the city, and release some deliciously creative one-offs. A few years in, the brewery added a second year round beer with Ginormous Imperial IPA.
On Monday, May 9th from 3:00 to 9:00pm Gigantic Brewing will host its 4th Anniversary Celebration at its Taproom in Southeast Portland. For the anniversary Gigantic will release its first collaboration beer with Magic Rock Brewing from across the pond in Huddersfield, England. Holy Oak Bourbon Barrel Aged Sour Beer will be released in 22 oz. bottles and on draft. This beer was brewed back in December 2015 with Magic Rock's lead brewery Nick Zeigler at Gigantic. Holy Oak is described as a spiritual concoction of barrel aged and kettle-soured beer designed to mimic a gloriously refreshing Whiskey Sour.
Be on the look out for some low priced beers for its 4th Anniversary. All other draft beers will be just $2.00. Be on the lookout for the brewery's two latest releases, Hearts & Stars Saison made with Hull Melon hops and Vivid IIPA made with New Zealand hops.
For a trip down memory lane here's what Brewpublic's founder Angelo De Ieso wrote about Gigantic back on May 9, 2012. And here's a link to a video that has Havig and Love speaking to friends, family and investors on the eve of the brewery's opening.
Gigantic Brewing Company
5224 SE 26th Ave.
Portland, OR 97202