Gigantic Brewing to Celebrate its 11th Anniversary
|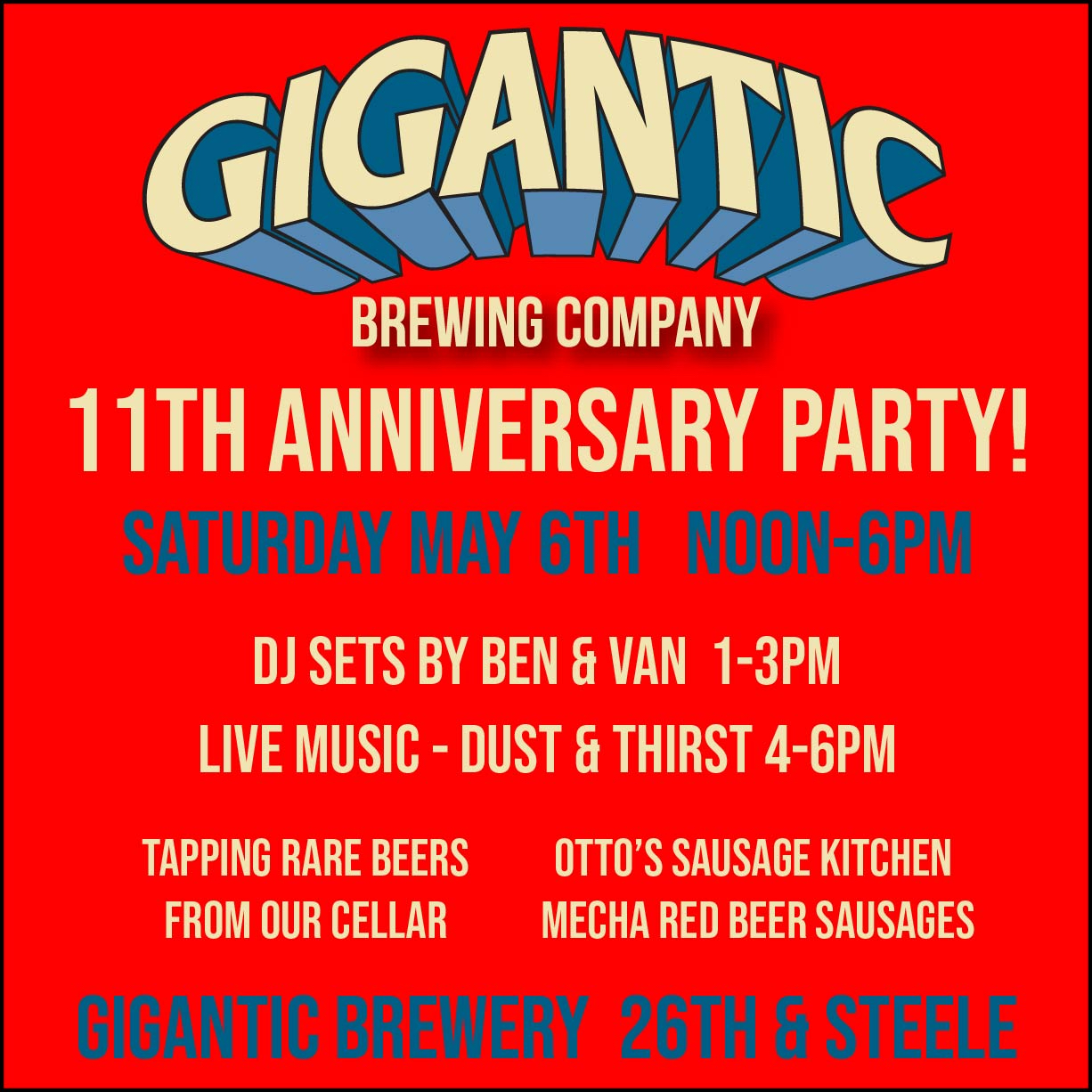 It's been eleven years since Gigantic Brewing opened its doors in Southeast Portland and on Saturday, May 6, 2023, the brewery will host its 11th Anniversary Party! The celebration will take place at the Gigantic Brewing Taproom & Champagne Lounge, the OG location, from Noon – 6:00pm.
"When we began brewing back in May 2012, we made a vow to start small and stay (stubbornly) small, and we are beyond amazed at how we've grown over the past eleven years," said Ben Love, Gigantic Brewmaster. "We would be nothing if it weren't for the people who have supported us, and we would like to invite everyone to a huge party to celebrate."
The afternoon celebration will include plenty of beer, music, food and good ole' fun. If you want to learn the music that the brewery's co-founders enjoy, Ben Love and Van Havig will be spinning tunes from 1:00-3:00pm. Those two will be followed by Dust & Thirst as they headline the stage with live music from 4:00-6:00pm.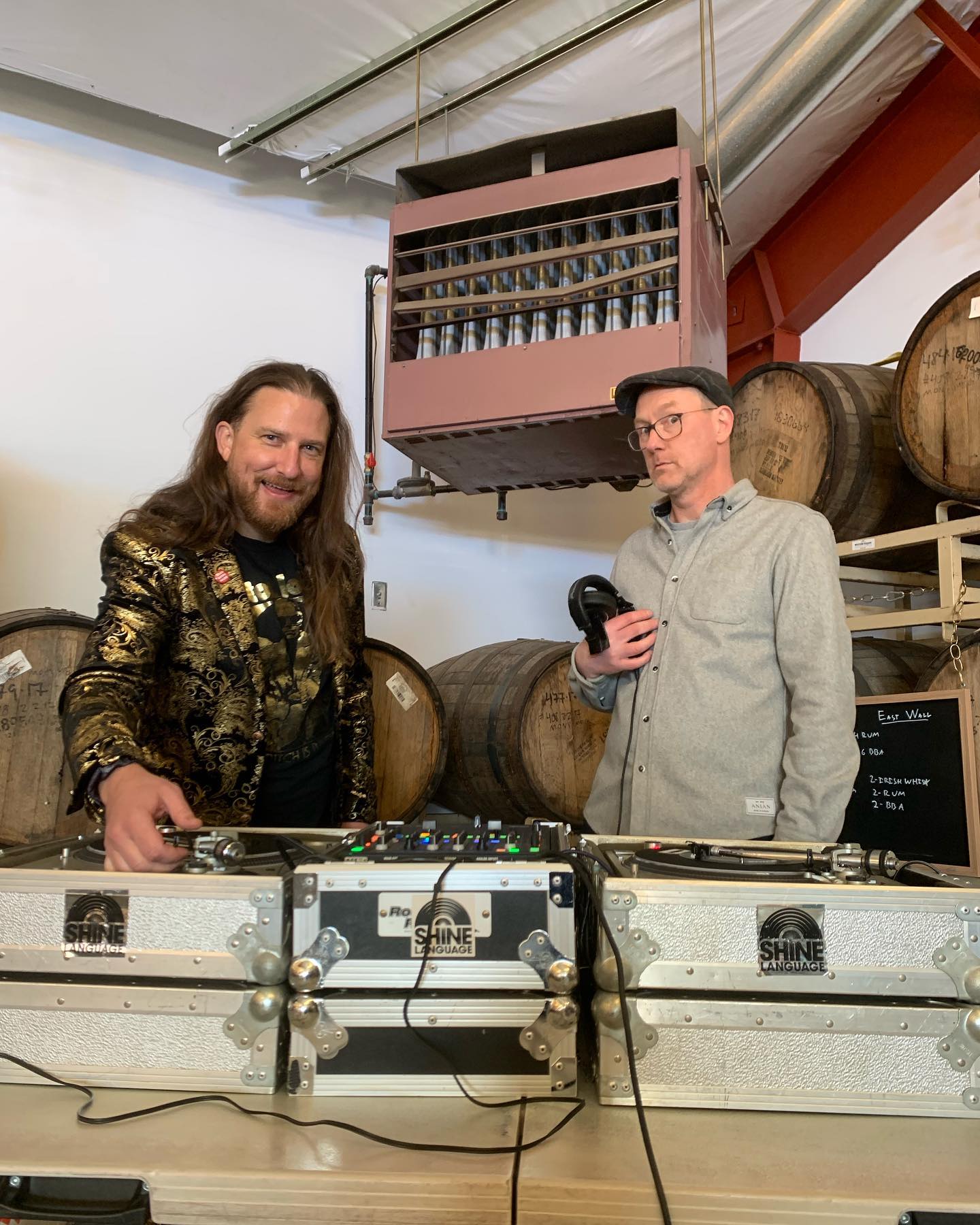 Throughout the day, Gigantic will be tapping rare beers from the brewery's cellar, including 2013 MASSIVE! Bourbon Barrel Aged and the collaboration with De Molen Brouwerij, a barrel-aged quadruple called Robots & Windmills.
When it comes to food, Gigantic is bringing in Otto's Sausage Kitchen as they'll be creating a custom Mecha Red Beer Sausage. They'll be cooking up the sausages and serving them with a selection of toppings including what you need to make a Danish Dog – Danish remoulade, Danish dill pickle, and fried onions. And of course, 808 Grinds will be out front as usual.
Returning from last year's ten-year celebration is The Tattoo Bus. It will be on-site with custom Gigantic flash, so choose wisely. All this and more, including special guests, you'll have to be here to see.
Cheers to 11 years!
Gigantic Brewing Taproom & Champagne Lounge
5224 SE 26th Ave
Portland, OR 97202