Gigantic Brewing to Host a Virtual 8th Anniversary Party
|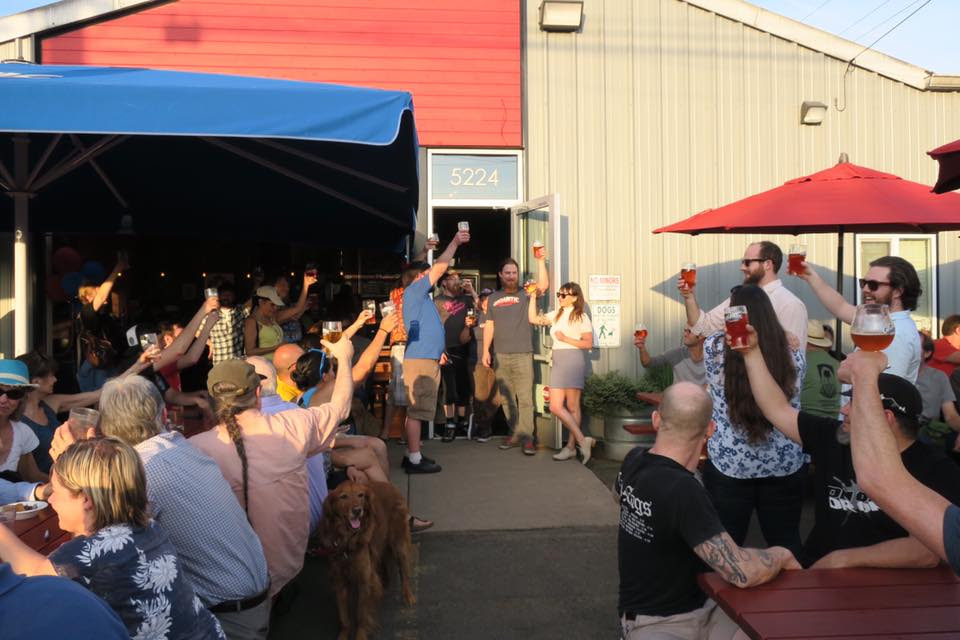 What is becoming the year of online streaming, Gigantic Brewing will embrace this trend as it hosts its 8th Anniversary Party on Saturday, May 9th. With our statewide stay-home order still in place, Gigantic Brewing will bring this year's festivities to the online world of Facebook Live from Noon until 9:00pm.
The 8th Anniversary Party will feature live streaming DJ's from around the world all to raise funds for the Oregon Food Bank. And Gigantic and its employees are pitching in for this fundraiser all week long. From May 4-9, Gigantic will be donating 100% of all delivery tips from Gigantic Home Beer Deliveries to the Oregon Food Bank. Plus, each home beer delivery will include Free Pint cards to redeem at Gigantic Brewing once the Tap Room is back open for on-site consumption.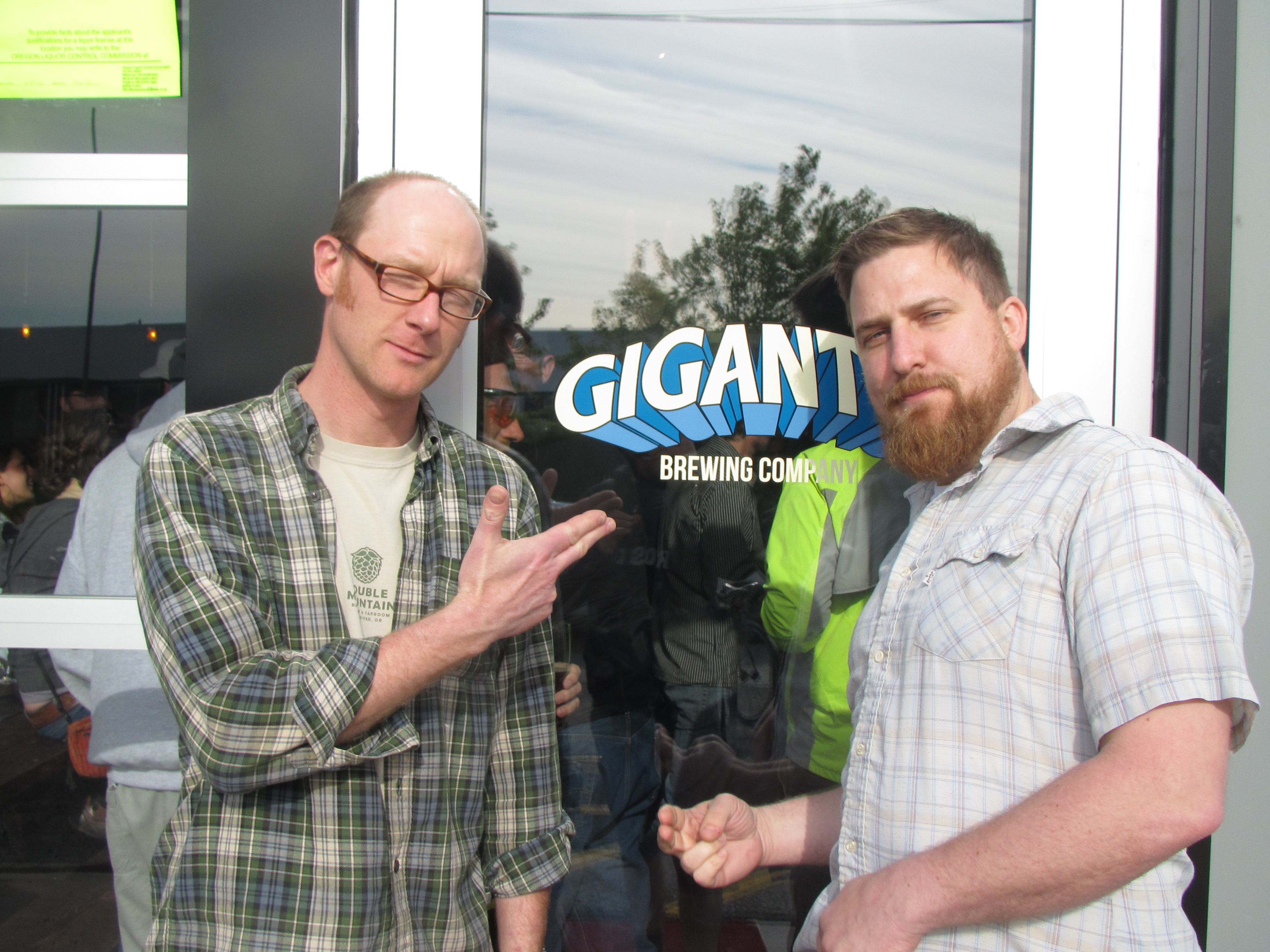 Here are additional details on the Gigantic Brewing 8th Anniversary Party from the brewery's press release…
The Facebook Live Party
Starting at noon on May 9th, Ben and Van will be hosting a live DJ party with friends and special guests from around the world at www.facebook.com/GiganticBrewing. Included in the lineup are Portland locals DJ Rev Shines, DJ Fernando, Mr. Moonlight of The Country Co-op, and Erik Beats, while Slimkid3 from Los Angeles, Chris Maestro from Bierwax in Brooklyn, DJ Blunt from Hatos Bar in Tokyo, Rick Nelson from Kimchi Radio in Amsterdam, and Brian 'Stillwater' Strumke from somewhere in the cosmos will all be beaming in to spin some of their favorite tracks. We are also going to have a number of special guests dropping in to join the Facebook live broadcast. The live party will go until at least 9pm, and possibly later. This will be a live 'telethon' style party to raise funds for the Oregon Food Bank. Gigantic will also be donating 100% of the tips from Gigantic Home Deliveries from May 4-9th to the Oregon Food Bank.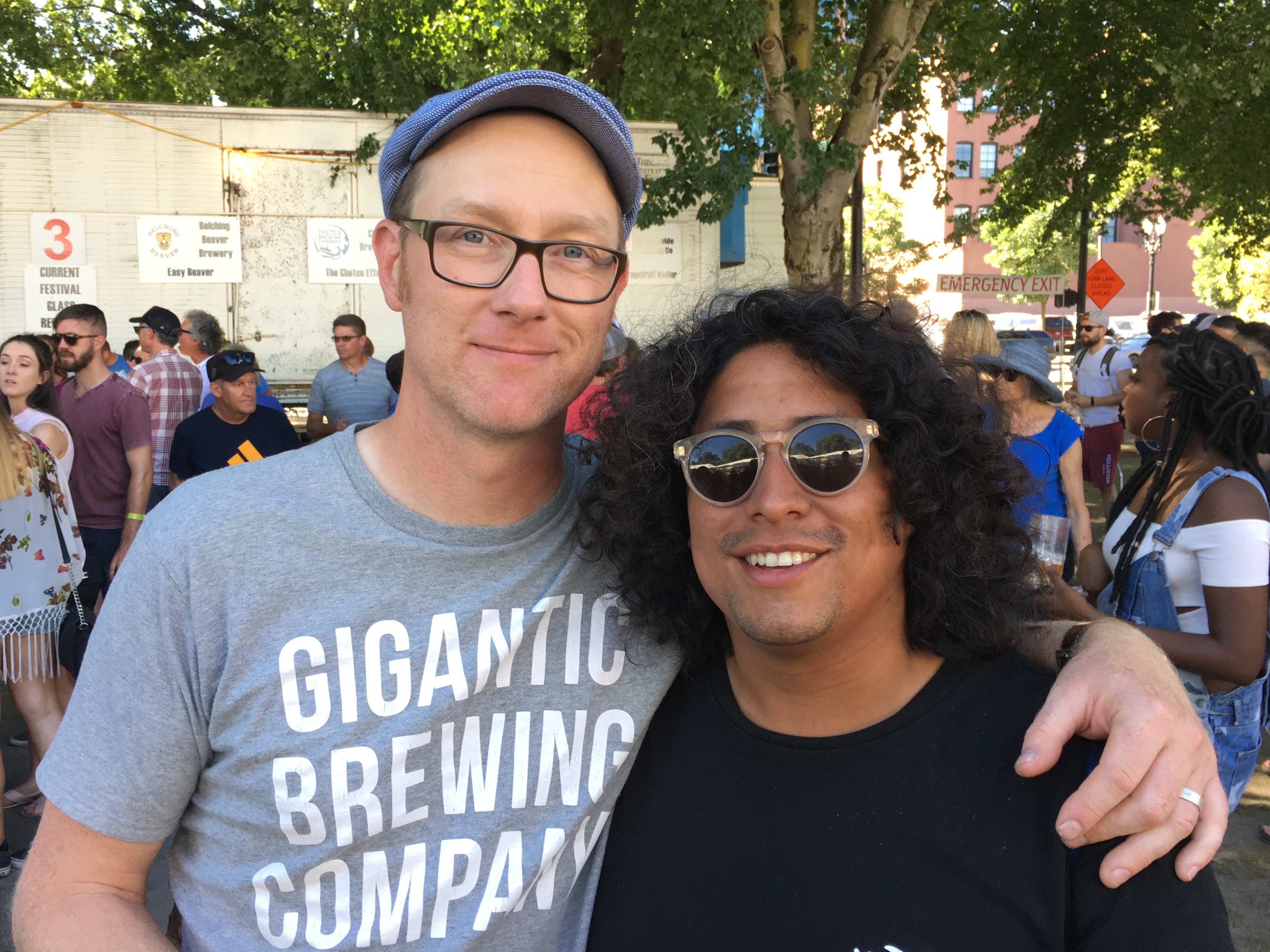 Free Pint Cards
Starting on Monday May 4th and running through the Gigantic anniversary on Saturday May 9th, Gigantic will be including 1 Free Pint card with every 6 bottles that are purchased either to-go from the Gigantic Taproom or via Home Delivery. The Free Pint cards are our anniversary gift to you as a thanks for supporting us over the past 8 years. Free Pint cards can be redeemed once regular service resumes at both the Gigantic Taproom & Brewery and the soon to be opened Gigantic Robot Room on Glisan at Rocket Empire Machine (6935 NE Glisan).
The Gigantic Taproom is open every day from 3-7pm for to-go bottle sales. Gigantic Home Delivery can be ordered here: www.giganticbrewing.com/collections/delivery-beer.
If you would like to make a donation directly to the Oregon Food Bank that can be done here: www.oregonfoodbank.org/donate.
We look forward to drinking a beer and celebrating the Gigantic anniversary with everyone in the comfort of their own homes on Saturday May 9th