Goose Hollow Inn Hosts 5th NW Coffee Beer Invitational
|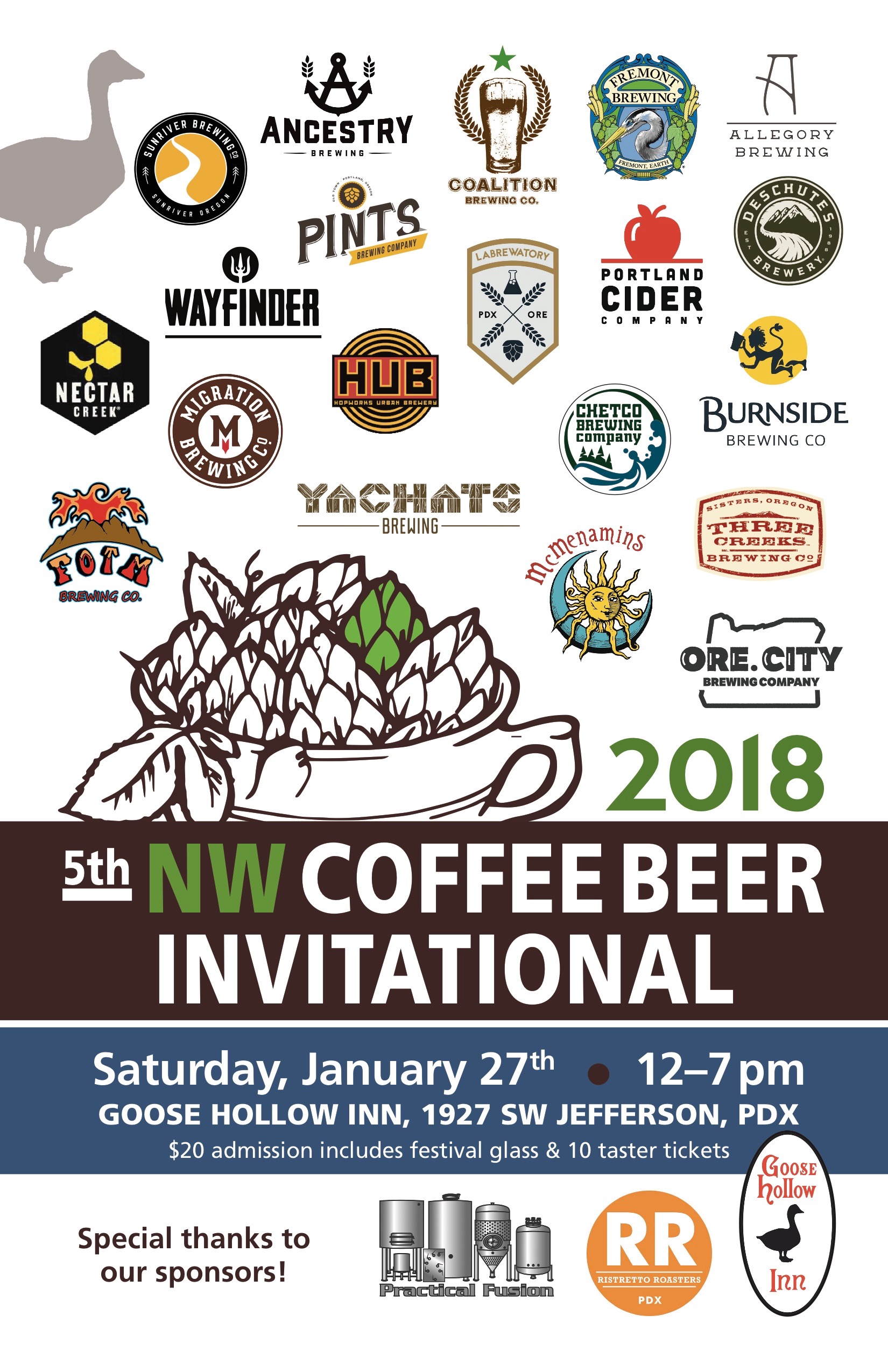 Returning in time to close out the month of January is the 5th NW Coffee Beer Invitational. Held once again at the legendary Goose Hollow Inn in Southwest Portland, the NW Coffee Beer will take place on Saturday, January 27th from Noon to 7:00pm.
For the fifth year of this intimate festival, organizers Dave Fleming and Jean Heffernan Fleming have curated a list of 19 local breweries to brew beers with locally roasted coffee. There is also a cidery and meadery thrown into the mix!
Then to make its 5th anniversary a bit more special the Flemings' have asked past festival-favorite brewers Alan Taylor (PINTS and Zoiglhaus Brewing), Ben Nehrling (Fire on the Mountain Brewing) and Kevin Shaw (Buoy Brewing) to collaborate with Din Johnson (Ristretto Roasters) and make a special anniversary beer. Brewed at Buoy in Astoria, it will be released at the festival.
All beverages are in competition and a best of show winner will be announced at the festival. Nicole Kasten (Beer Connections), Sarah Pederson (Saraveza), and John Foyston (long-time Oregon beer writer and BREWPUBLIC contributor) will bring their expert palates to our judging table.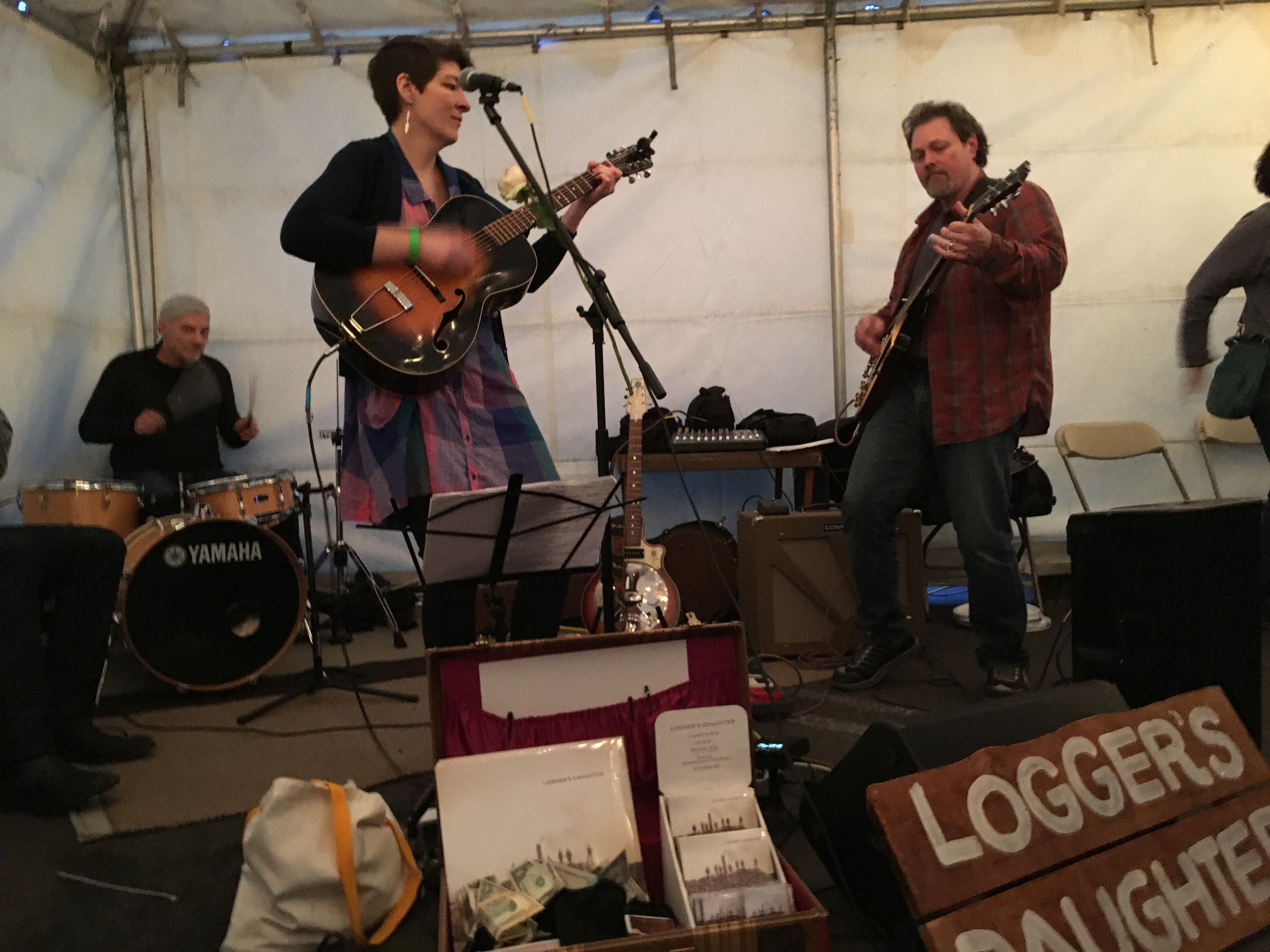 The cozy tent at the Goose Hollow Inn is our venue again, so join us for unique beverages in a "stimulating" atmosphere. Great food from the Goose will be available throughout the event and we will have live music from The Michael Shay Trio (12:00-3:00pm) and festival favorites Logger's Daughter (3:30-6:30pm).
NW Coffee Beer Breweries:
Allegory Brewing
Ancestry Brewing
Burnside Brewing
Chetco Brewing
Coalition Brewing
Deschutes Brewing
Fire on the Mountain Brewing
Fremont Brewing
Hopworks Urban Brewery
Labrewatory
McMenamins Brewery
Migration Brewing
Nectar Creek
Oregon City Brewing
PINTS Brewing
Portland Cider Company
StormBreaker Brewing
Sunriver Brewing
Three Creeks Brewing
Wayfnder Beer
Yachats Brewing
Admission to the 5th NW Coffee Beer Invitational is $20.00 at the door and includes a commemorative glass and 10 drink tickets.
Goose Hollow Inn
1927 SW Jefferson St.
Portland, OR 97201