Gravity Keg Keller Nights at Chuckanut Brewery
|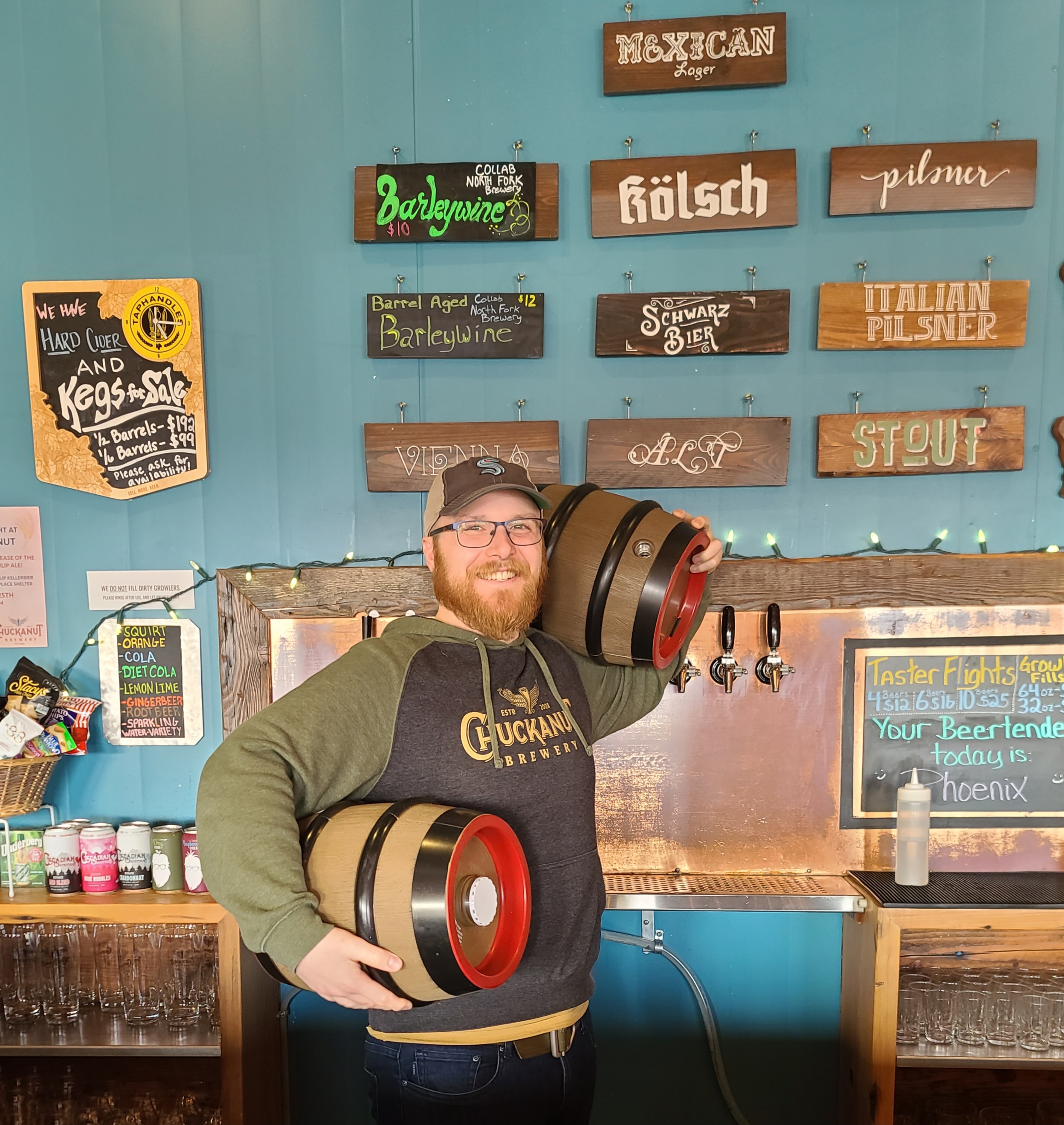 Beginning this month, Chuckanut Brewery will begin hosting Keller Nights. The Burlington, Washington based brewer will periodically feature a beer that comes directly out of the brewery's fermentation tanks. By packaging this beer in a gravity keg, patrons will be able to experience the beer before it's pushed by CO2 through the bar's tap system.
Gravity Keg Keller Nights kicks of this weekend! The South Nut in Burlington will tap its gravity keg on Saturday, March 25 and profits from every beer from the keg will go to Lydia Place in honor of women's month.
For those in Portland, Gravity Keg Keller Night at P. Nut in Portland will be an ongoing activity the last Friday of every month. The first Keller Night at P. Nut is March 31. As a special treat 2 different Gravity Keller kegs will be tapped for the first of the monthly Keller nights. And Hearth & Soul Pizza bus will be on hand at P. Nut with their excellent wood fired pizzas for the hungry.
The Gravity Keller Keg at South Nut on March 25 in Skagit Valley will be filled with Skagit Tulip Beer. This yearly beer is brewed in honor of the Skagit Tulip Festival and will give fans a chance to drink Skagit Tulip Beer unfiltered and in advance of its tapping on April 1.
The two Gravity Keller Kegs at P. Nut on March 31 will include Skagit Tulip Beer and Bavarian IPA (formerly known as New World Ale). New World Ale has been brewed in the past but a new name was given this past year by Weyermann Malting in Germany to this style of German beer. It is an IPA style of beer using new world German hops. Mark your calendars for the next Keller Night at P. Nut on April 28.
Just a heads up, Chuckanut Gravity Keller kegs are very small so the beer from these is limited. It's best to show up early if you are wanting beer from the gravity kegs. South Nut will tap their keg at 4 pm and P. Nut will tap its two kegs at 5 pm.
The Chuckanut Brewery production facility and South Nut Tap Room is in Skagit Valley at 11937 Higgins Airport Way, Burlington, WA. Chuckanut Brewery's P. Nut Beer Hall is at 920 SE Caruthers St, Portland.