Highlights From the 8th Annual Firestone Walker Invitational Beer Fest
|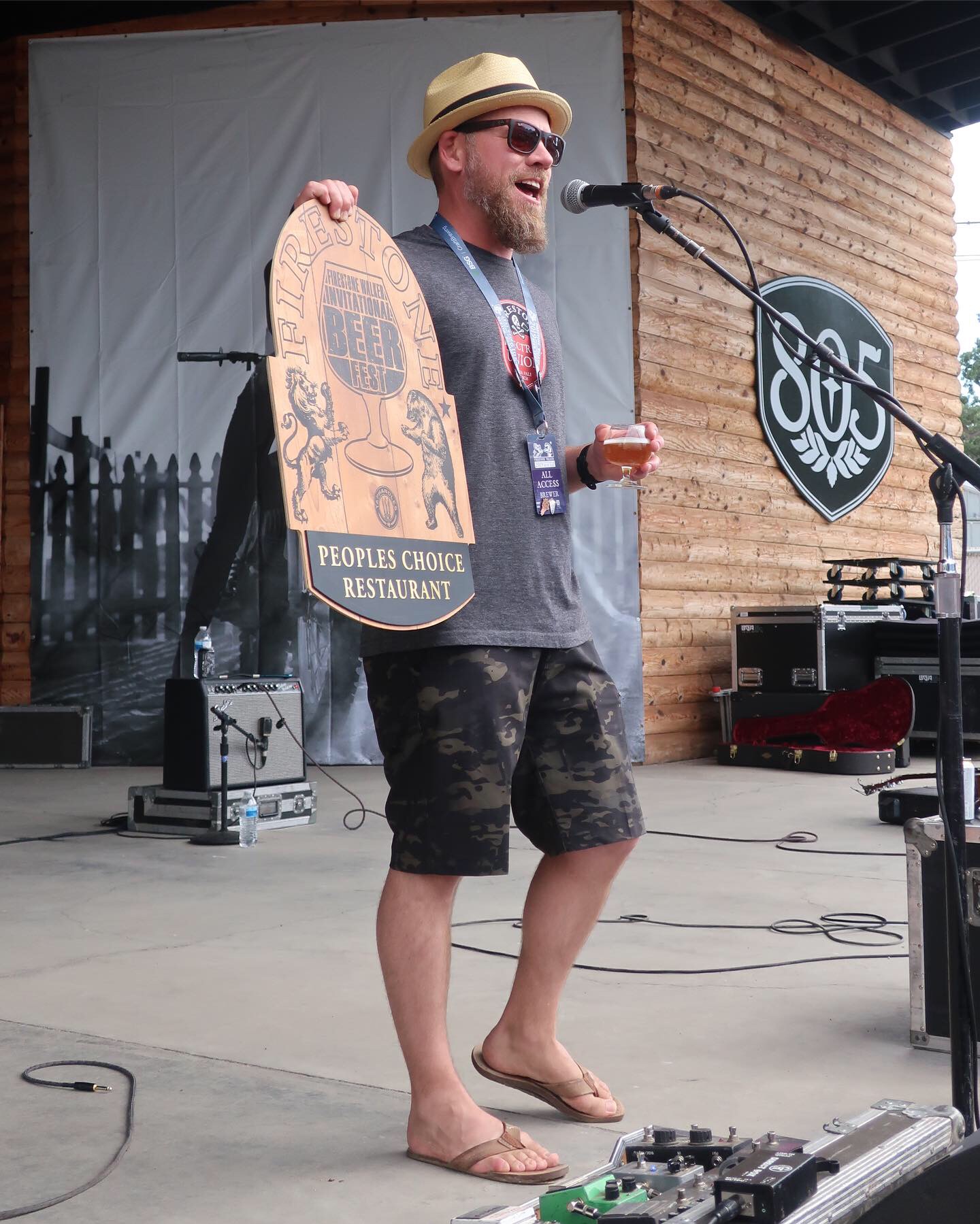 This past weekend we spent it in California's Central Coast at the 2019 Firestone Walker Invitational Beer Fest (FWIBF). Eight years strong, this year's annual sold out event once again did not disappoint.
Each year on the Saturday following Memorial Day Weekend over 2,500 craft beer fans converge on Paso Robles, a city of 31,000 residents in San Luis Obispo County. This is smack dab in the middle of Central Coast Wine Country as beer is not the beverage of choice in this rural area. And it's not that easy to get to as it's halfway between San Francisco and Los Angeles.
However, Paso Robles is also home to Firestone Walker Brewing, the nearly 23-year-old brewery that is part of the Duvel Moortgat Brewery. This brewery group that includes both Brewery Ommegang and Boulevard Brewing in the United States was ranked the #5 largest U.S. Craft Brewer in 2018.
Now in the festival's eighth year, as other beer festivals seem to be waning in popularity, the Firestone Walker Invitational Beer Fest seem to show no sign of losing its momentum.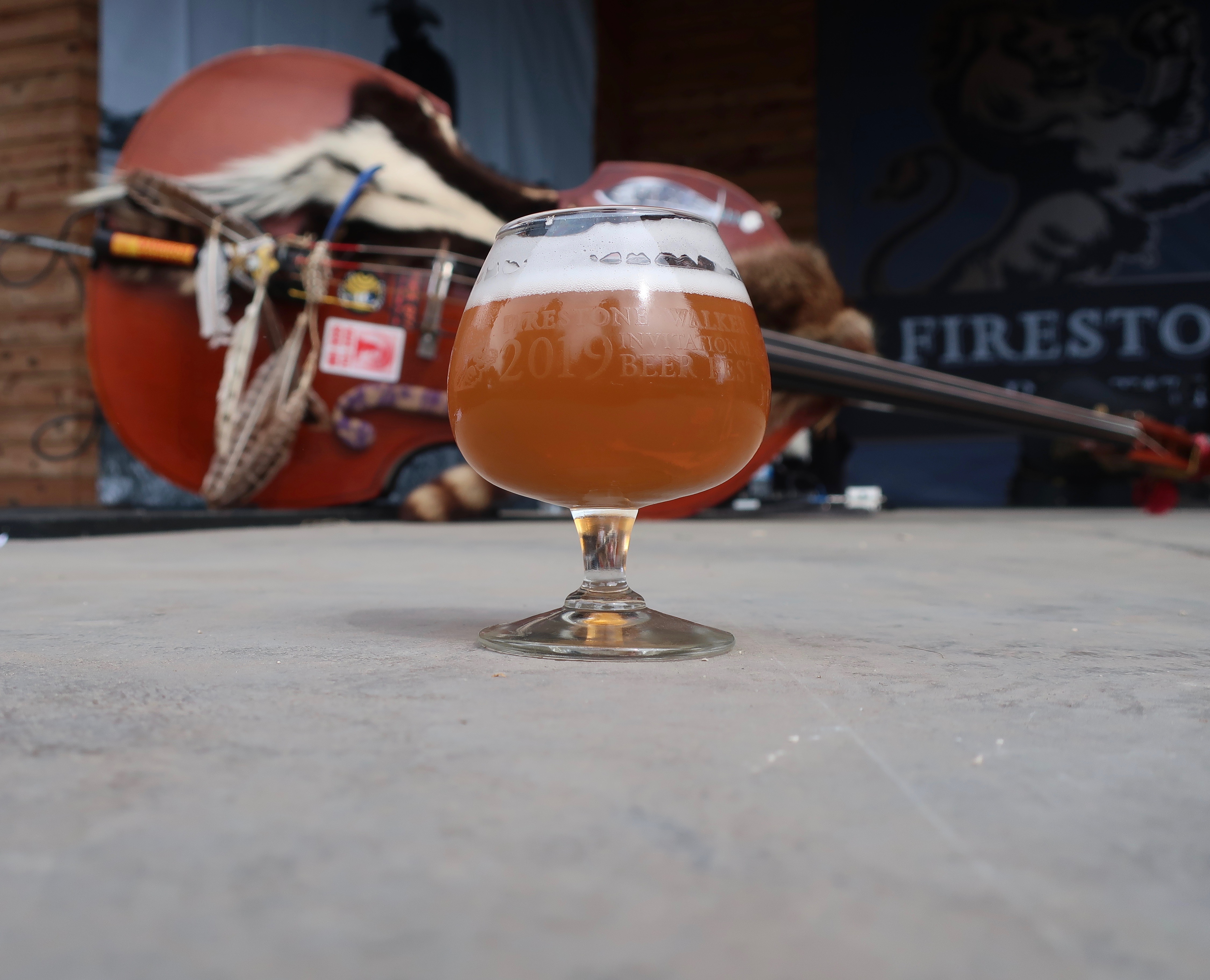 As it's been in years past the 2019 FWIBF was no exception as all 2,500 tickets sold out within minutes when they went on sale on February 7, 2019. For a $90 General Admission ticket a festival attendee receives unlimited beer and food samples, plus live music for five hours. The festival also sells a VIP ticket for $200, as $115 of it goes to the festival's beneficiary, Paso Robles Pioneer Day. Plus the VIP ticket allows for entry one hour earlier at 11:00am where lines are almost non-existent.
2012-2018 Firestone Walker Invitational Beer Fest Recaps:
Firestone Walker Invitational Beer Fest 2012
Firestone Walker Invitational Beer Fest 2013
Firestone Walker Invitational Beer Fest 2014
Firestone Walker Invitational Beer Fest 2015
Firestone Walker Invitational Beer Fest 2016
Firestone Walker Invitational Beer Fest 2017
Firestone Walker Invitational Beer Fest 2018
A few years ago when we spoke to Tom Madden, it was him that got Matt Brynildson, Brewmaster at Firestone Walker Brewing interested in a fundraiser for his adopted hometown's annual festival. "I'm the idiot that went to Matt and said let's have a beer fest!" recounted Madden. His idea was to host a beer fest that was less "snobby" than the wine fests that have been held in the area. This idea has proven to be a huge success!
We approached this year's FWIBF with as much anticipation as we have with each of the eight years that we've attended. It's best to plan ahead early and grab a hotel room, even before tickets go on-sale to grab a good price. As for traveling to Paso Robles, fortunately for us its only about a 2-1/2 hour drive from the San Jose Airport down US 101. Plus, flights in and out of San Jose are quite reasonable.
Unlike in years past, the 2019 FWIBF was a more pleasurable one to attend. Temperatures were much cooler on Saturday than in year's past when it's been consistently in the upper 90s and has event topped 100 degrees. A pleasant 81-degree day made for a great day in the California sun that kept you warm, but also allowed for better enjoyment of some of the big, bold barrel-aged beers.
For this year's FWIBF, over 60 breweries converged upon Paso Robles on Saturday. This is the largest number of breweries to attend the annual fest where Matt Brynildson hand selects each of the invited breweries. Its good thing that Matt has plenty of friends in the brewing industry as other brewers treasure the invite to this highly regarded beer festival. It's at the FWIBF that you will most likely have the brewmaster pouring you your beer sample, not a volunteer. Therefore if you have any questions about the beer it'll be answered!
Attendees also vote for their favorite brewery and favorite restaurant at the FWIBF. The 2019 winners of the People's Choice Award were The Bruery and Fish Gaucho. No wonder The Bruery won as it poured Black Tuesday variants all afternoon!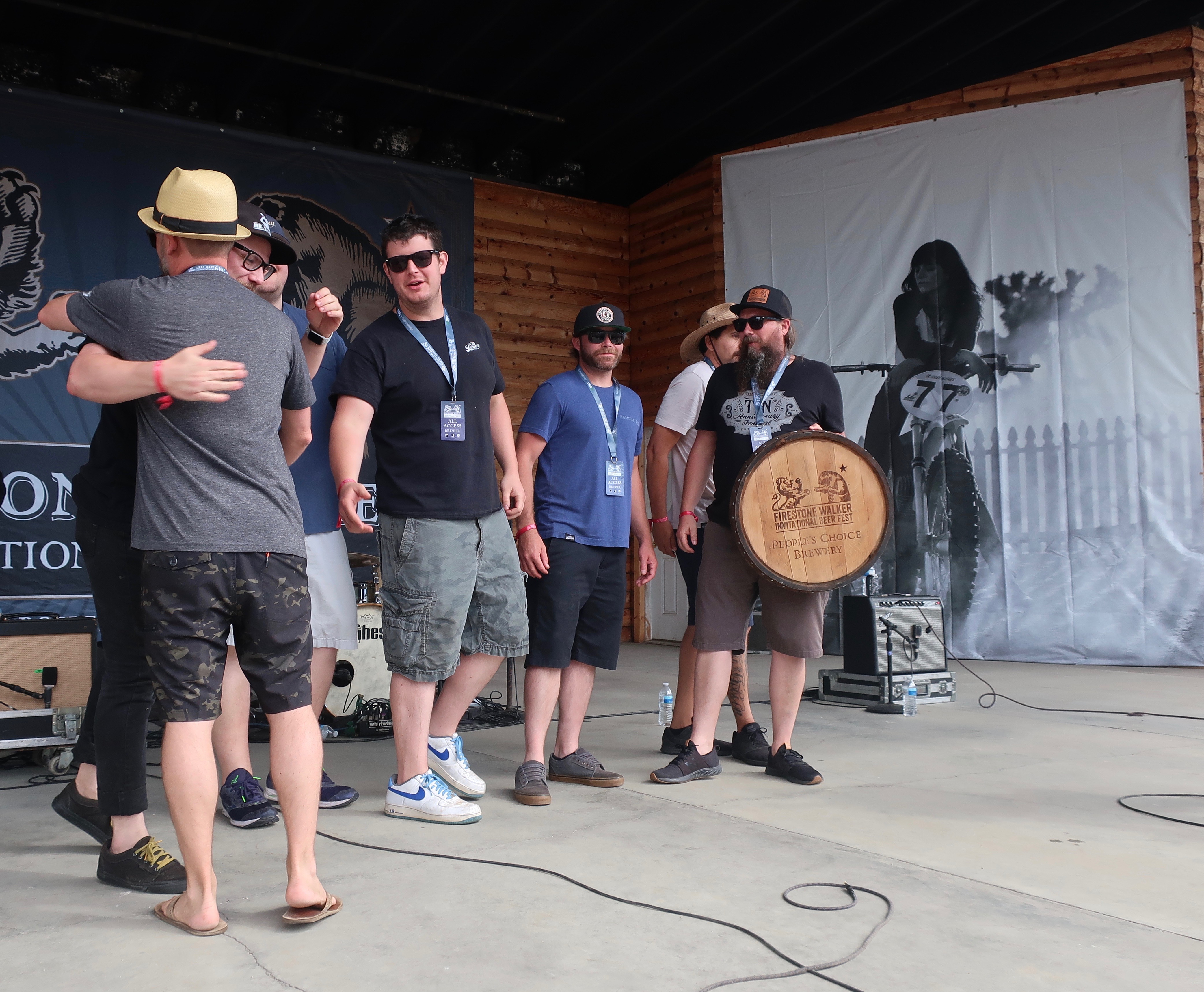 Some of our takeaways from the FWIBF are not having a single bad beer all day. This year's collaboration beer was quite impressive. Firestone Walker invited Cigar City Brewing to brew Los Leñadores, an imperial brown ale aged in high rye bourbon barrels and infused with African and Brazilian hardwood spirals. This beer was released in a very small bottle run only available at Firestone Walker locations.
Since the brewers that are invited to this fest all one to one up one another, many jeroboams make their way to Paso Robles. This year was no exception as our local brewer, Hair of the Dog Brewing poured a 15-year-old Fred from a 3-liter jeroboam. Best of all, it's just part of the unlimited tastings, so no special or multiple ticket was need to get this historic beer that honors the late Fred Eckhardt. And for 15 years, it has held up quite well with just slight hints of oxidation.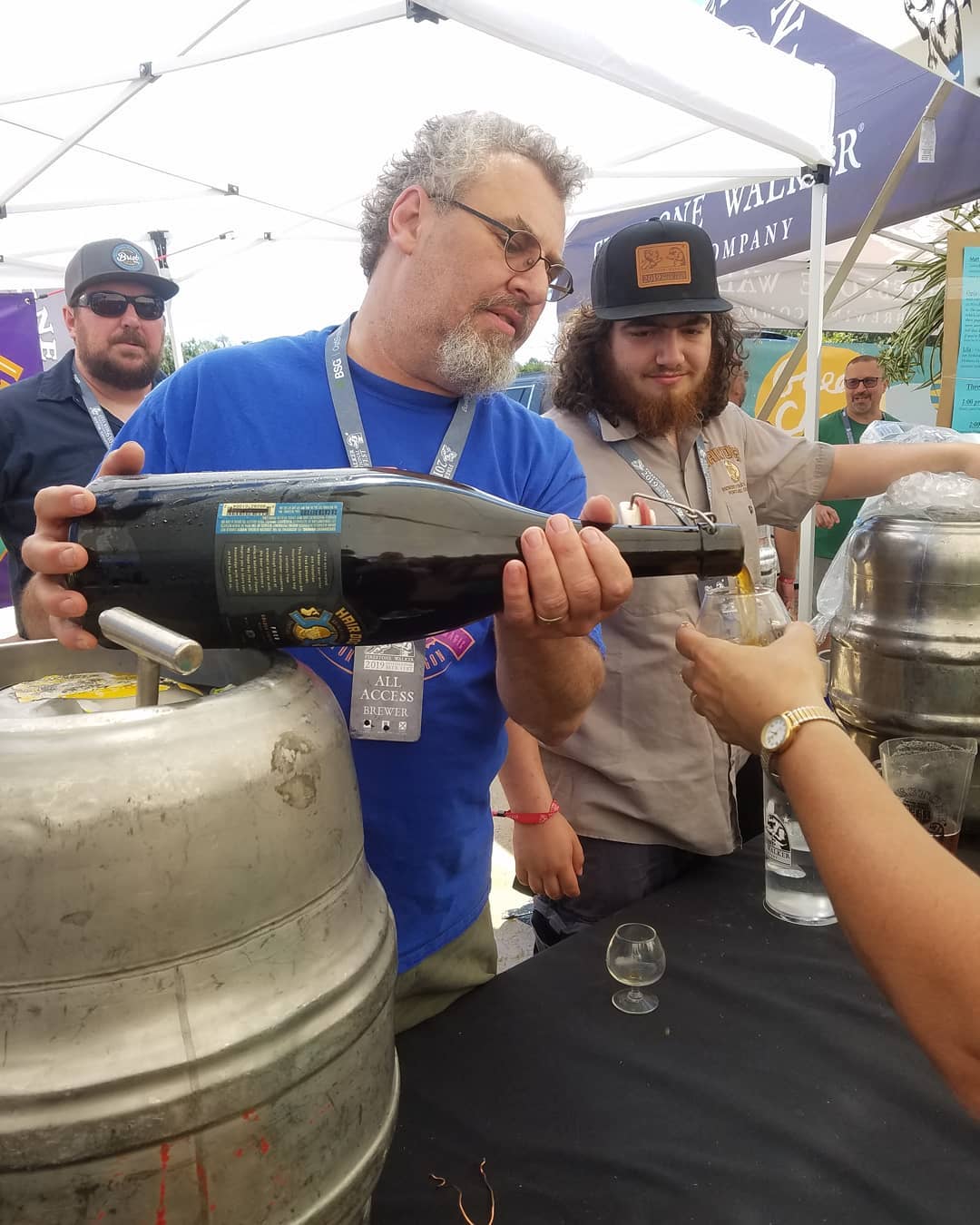 Our other highlights from the Invitational in no particular order includes the following:
Garage Project – Boysenberry Ripple,
Side Project – Saison du Ble
Trillium – BA Macaroon
Boulevard – Pear Grisette
3 Floyds Brewing – Dark Lord
Birrificio Italliano – Tipopils
Other Half – Broccoli Special Reserve DIPA (unfortunately no broccoli was used)
New Belgium – Mural Agua Fresca Cerveza
Firestone Walker Barrelworks – Nec Bones / UnderCurrants / Brains on the Table / Violet Underground
Half Acre Beer – Bon Hut
Bell's Brewery – Bourbon Barrel-Aged Third Coast Old Ale
Allagash Brewing – Saison Gratis
One of our other favorite pours was pFriem Family Brewers using its new Gravity Fed Keg, similar to the ones used in Germany. pFriem now has an arsenal of these mini kegs and at the FWIBF the Hood River brewer poured its pFriem Kölsch from it. Quite delicious. Look for these to begin being used at its tap room in the coming weeks.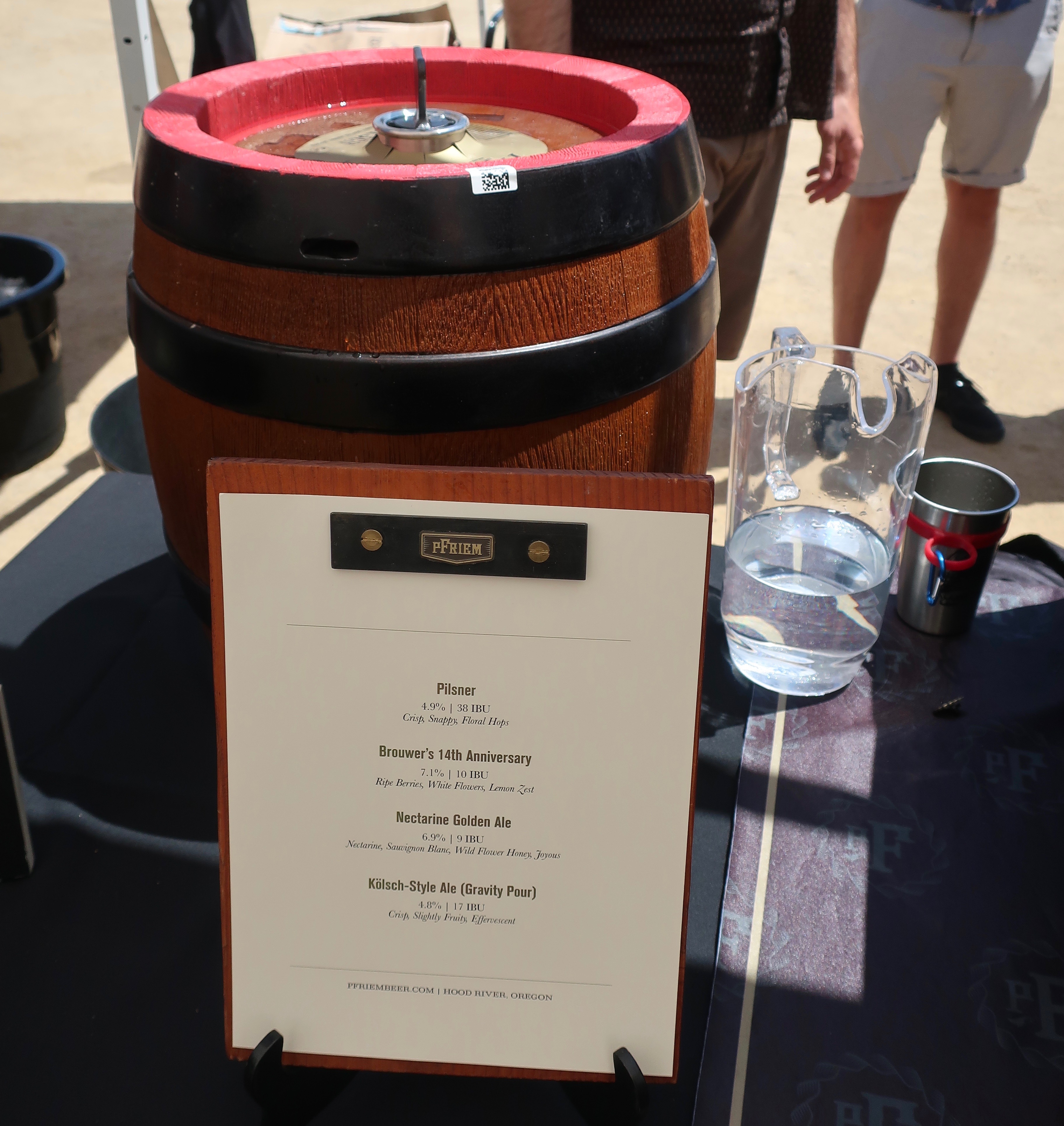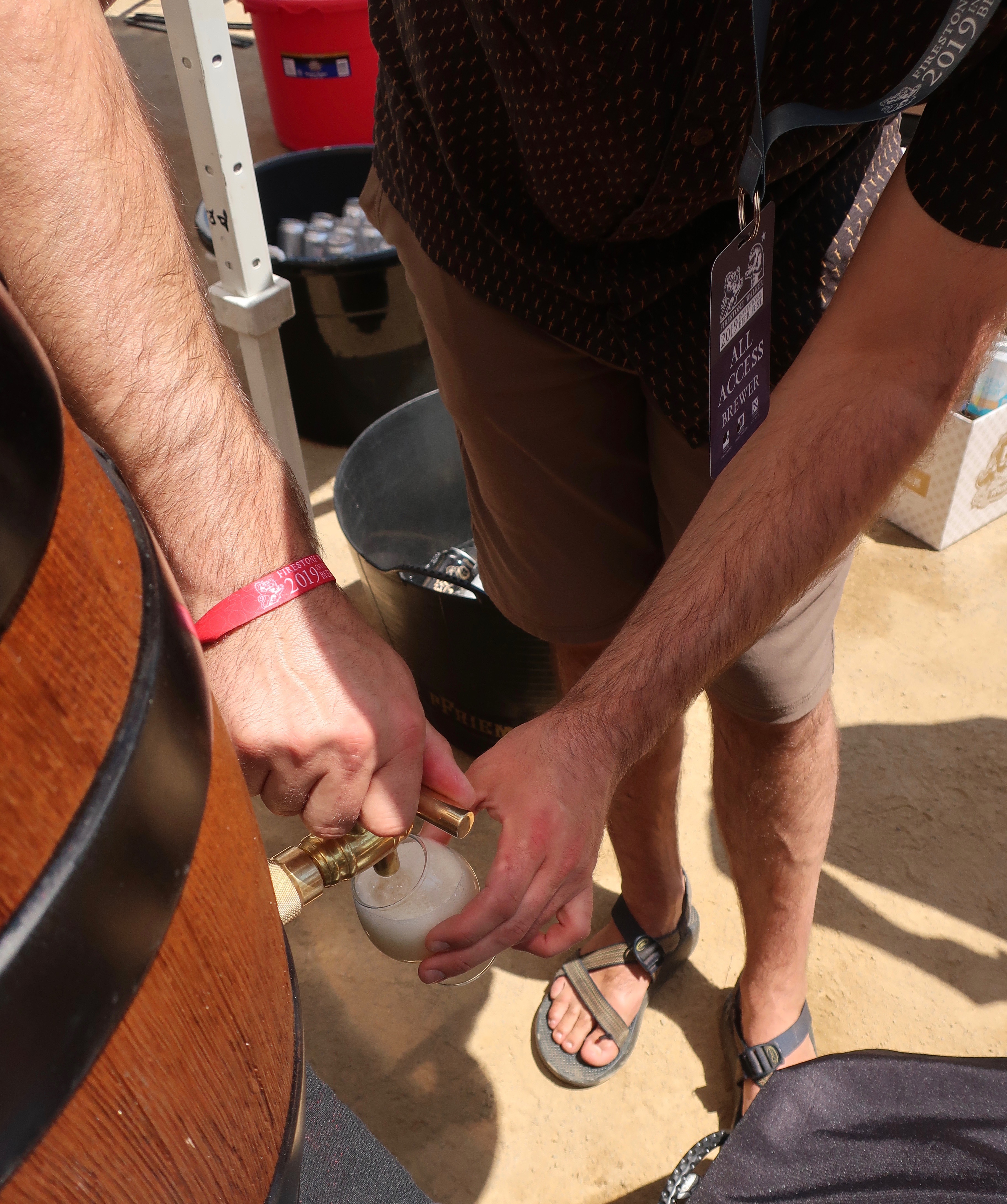 Beyond the beers, this year's FWIBF was a nice one on the personal side as Portland's beer community has seen a few of its members relocate from the Rose City as of late. It was great to run into a few of these friends this past weekend.
Bill Murnighan, former manager at Bailey's Taproom, was at the fest as he now lives in Northern California and works for Lime Ventures, a beer distributor. And it's this distributor that many of the out of market breweries use to get their beer legally into California for the Invitational.
Tom Fischer who relocated to Austin, Texas was in attendance pouring beer from his current brewery, Pinthouse, where he is part of the brew team. Travis Sandoval, the former bartender at The Commons Brewery recently started working for Beachwood Blendery, but ended up pouring at the Invitational for Jester King Brewery. We also ran into David Chappell who recently relocated to San Luis Obispo after being promoted in his sales role at Elysian Brewing.
As it goes to begin preparing for next year's FWIBF, our "highly educated" guess is that tickets to the 9th Annual Firestone Walker Invitational Beer Fest will go on-sale on February 9, 2020. Regardless, we'll keep you posted!
UPDATE: The 9th Annual Firestone Walker Invitational Beer Festival will take place on Saturday, May 30, 2020 from Noon-5:00pm in Paso Robles, CA. Tickets will go on sale Tuesday, February 11, 2020 at 9am PST.
Here's our photo recap of the 2019 Firestone Walker Invitational Beer Fest.