Highlights From the 9th Annual Firestone Walker Invitational Beer Fest
|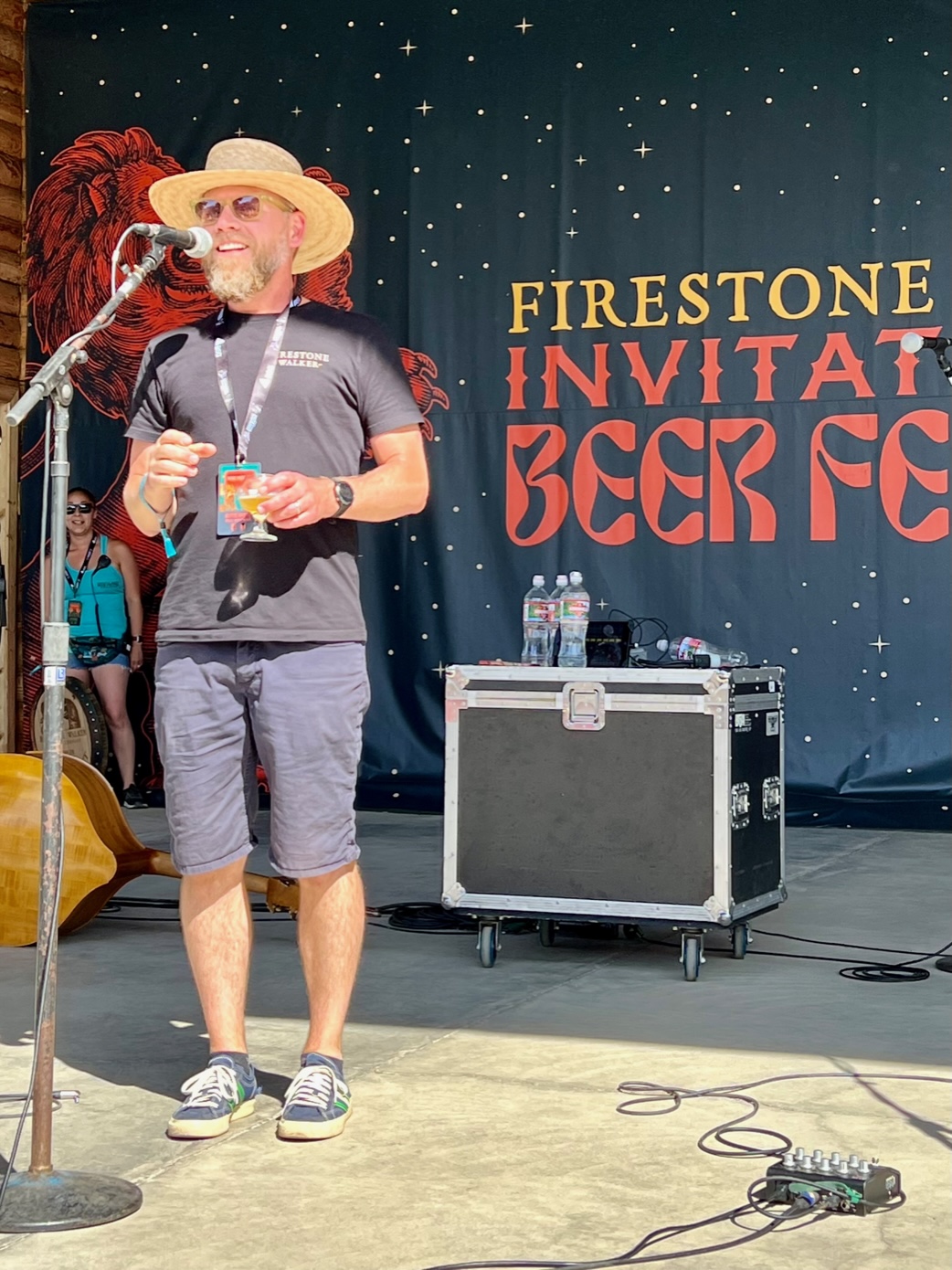 After waiting three years to celebrate the ninth edition of the Firestone Walker Invitational Beer Fest, thousands of joyous craft beer friends descended upon Paso Robles, California to do just that this past weekend.
With two consecutive years of a cancelled festival, the excitement level for the sold-out 9th annual Firestone Walker Invitational Beer Fest (FWIBF) was stronger than ever! Ticket holders for the 2020 festival were able to use their tickets for this past weekend's fest as no additional tickets made their way to the public. For under $100, beer fans were treated to an all-inclusive five-hour experience of beer, food and music, that made for one stellar of a Saturday afternoon!
Unlike many other beer festivals, the FWIBF is a bit unique. For the past nine festivals, Matt Brynildson, Brewmaster at Firestone Walker Brewing, has invited his friends from some of the finest breweries in the world to travel to California's Central Coast. For the 9th edition of the invitation only fest, it was no exception as 60 breweries made their way to Paso Robles to serve its beers on a beautiful Saturday afternoon.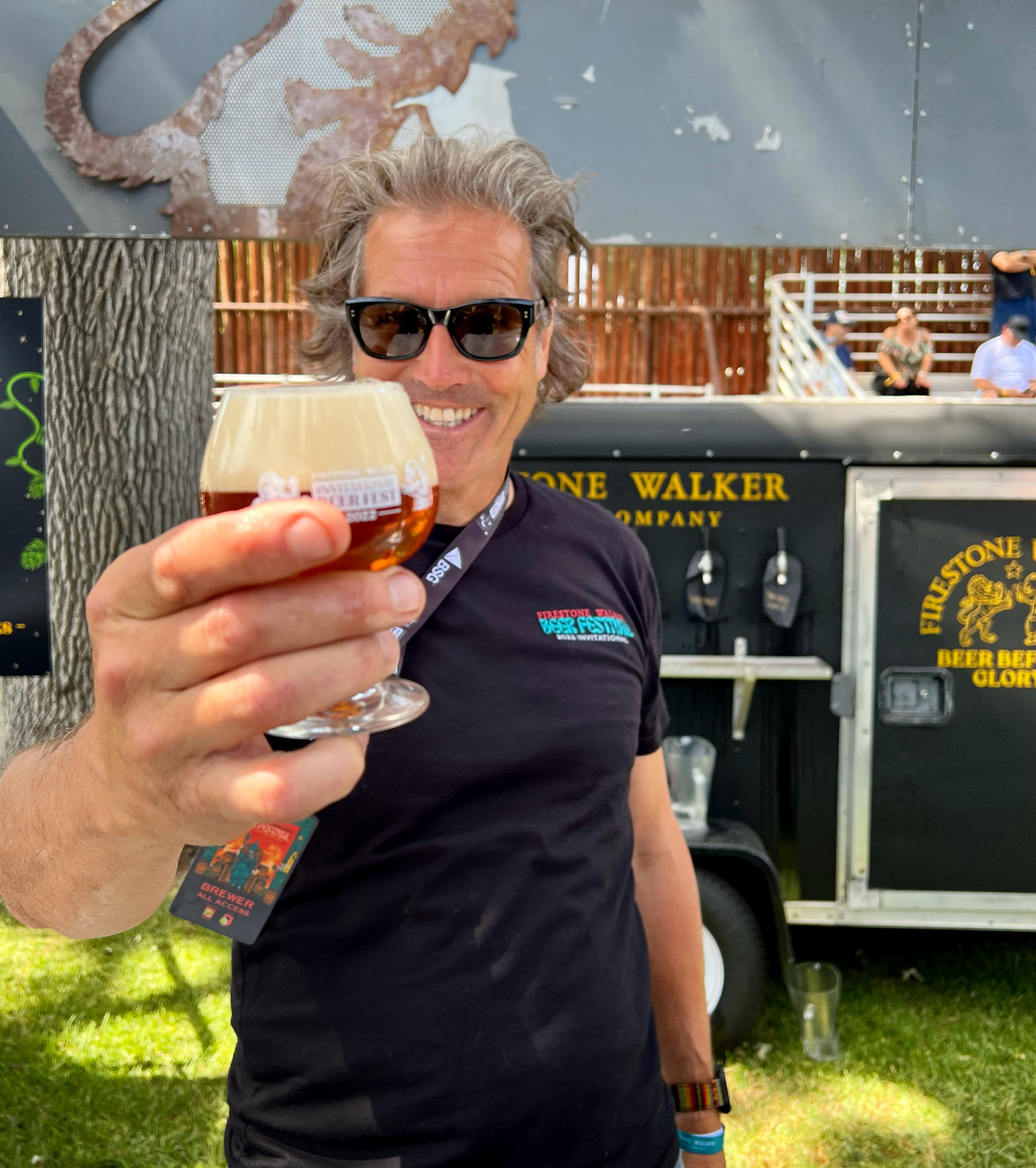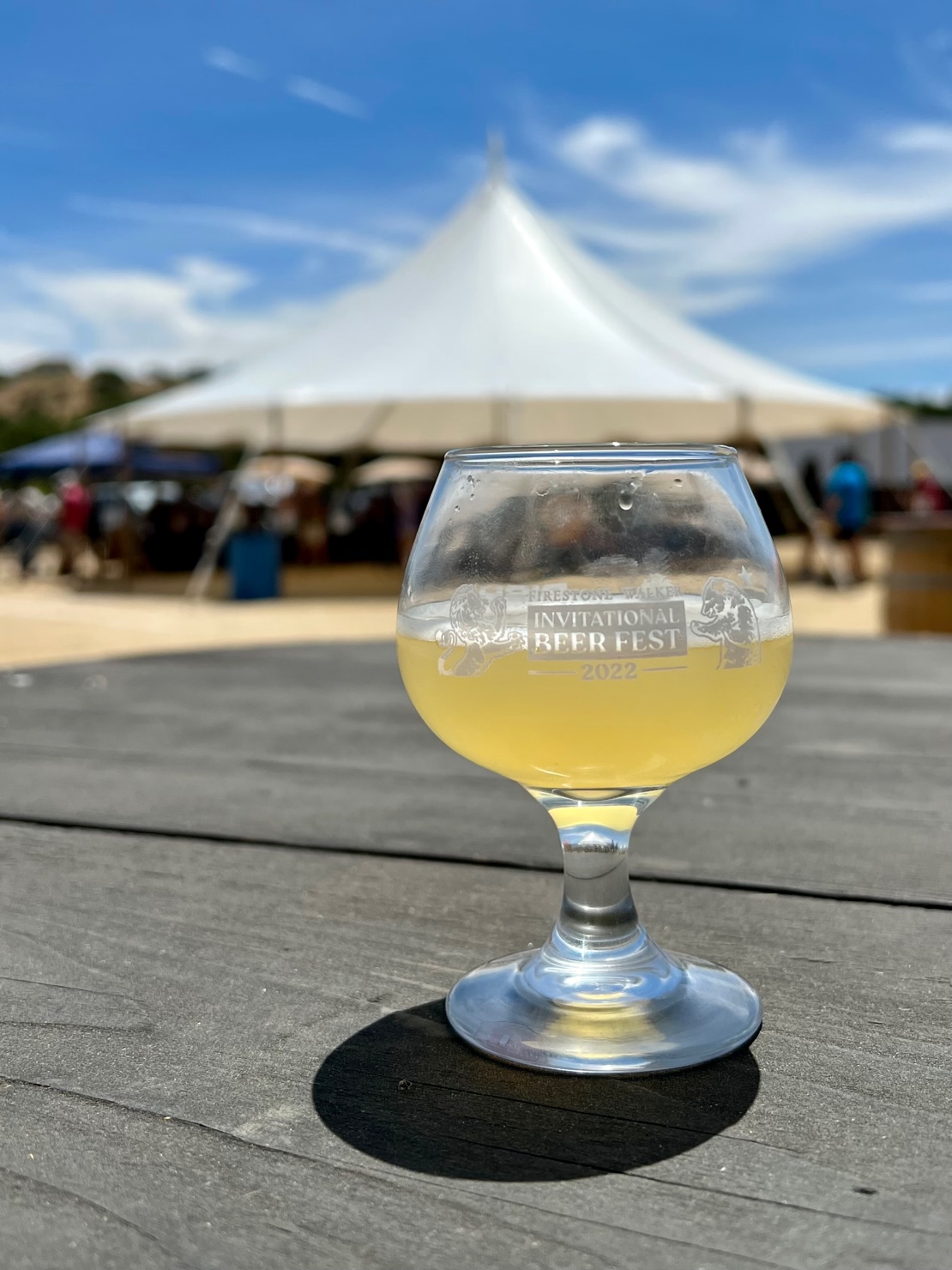 Matt and his team at Firestone Walker treat the attending breweries to a memorable weekend of travel. If you ask any brewer that has attended the FWIBF, you are going to hear nothing but praises. In return, the festival attendees truly win out as its extremely likely that the brewery's Brewmaster or owner will be serving their beer at the festival. Therefore, it's a great way to learn more about the quality beer that you're about to consume as who better to ask than the brewer of it!
"The Firestone Walker Invitational Beer Fest was born from a dream of creating a world-class festival featuring some of the best brewers in the world," said Brewmaster Matt Brynildson, in a statement. "This is a day when we can set the sales pitches aside and simply share our beers and stories with passionate craft drinkers."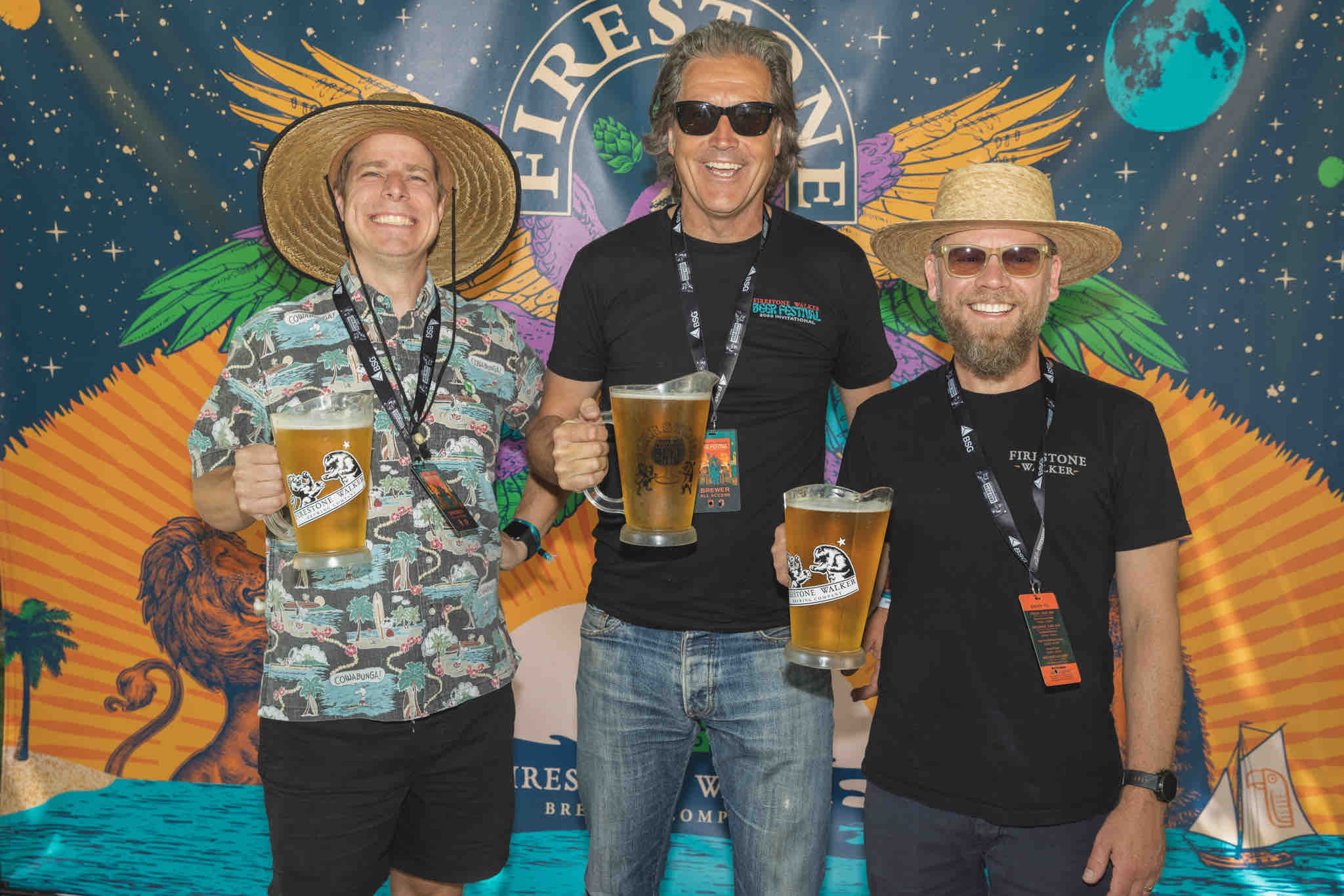 Then one lucky invited brewery gets to travel to Paso Robles for a collaboration beer. Prior to each FWIBF, Matt Brynildson invites a brewery to collaborate on a festival exclusive beer. For the 2022 FWIBF, Firestone Walker welcomed Evan Price and his brew team from Green Cheek Beer Co. The two came up with a Dry-Hopped Grisette with crisp flavors of passionfruit and guava named Parotphrase. At 4.5% ABV, Parotphrase is a sessionable, fruit forward ale incorporating Southern Hemisphere hops that makes for a great beer to enjoy on a warm day.
The list of brewers at the 2022 FWIBF included 3 Floyds, Side Project, Garage Project, The Veil, Trillium, Casey Brewing, Green Cheek, Half Acre, Brauerei Schönram, Omnipolo, Russian River, WeldWerks, and so many more. A handful of Pacific Northwest breweries joined this lineup in 2022, including Wayfinder Beer, Great Notion Brewing, Chuckanut Brewery, Cloudburst Brewing, and Bale Breaker Brewing, all for the first time. These newbies were joined by both Boneyard Beer, that has been in attendance all nine years, and Gigantic Brewing, who arrived a five years later in 2017, and have been serving every year since! Three years between events has been a long time but once the gates opened at Noon or 11:00am for VIP, this lost time was certainly made up. The glorious California sun was out on Saturday, June 4th at the Paso Robles Event Center, so sunscreen was a necessity. Temps were in the low 80's, similar the last FWIBF that was held in 2019, and this made for one spectacular afternoon of sampling beers from around the globe. Some years it has reached the upper 90's or even higher, so this was such a relief!
As usual, the festival was well laid out with plenty of shade and a few misters to help keep you cool. Brewery tents were intermixed with local restaurants serving up some tasty bites. Lines were long at a few breweries, but in all, it was quite easy to grab a beer from one of the breweries as the breweries were well spread out to allow for ample outdoor space.
Throughout the festival live music performed on the Frontier Stage. Shawn Clark Family kicked off the afternoon of music at 1:30pm. They were followed by The Lil' Smokies that closed out the event that ended at 5:00pm.
2012-2019 Firestone Walker Invitational Beer Fest Recaps:
Firestone Walker Invitational Beer Fest 2012
Firestone Walker Invitational Beer Fest 2013
Firestone Walker Invitational Beer Fest 2014
Firestone Walker Invitational Beer Fest 2015
Firestone Walker Invitational Beer Fest 2016
Firestone Walker Invitational Beer Fest 2017
Firestone Walker Invitational Beer Fest 2018
Firestone Walker Invitational Beer Fest 2019
During a break in The Lil' Smokies set, Matt Brynildson came on stage to announce the People's Choice Award winners. Garage Project from New Zealand was voted best brewery while there was tie for the best restaurant. Both Fish Gaucho for its tacos and Roots on Railroad for its lobster rolls took home this honor!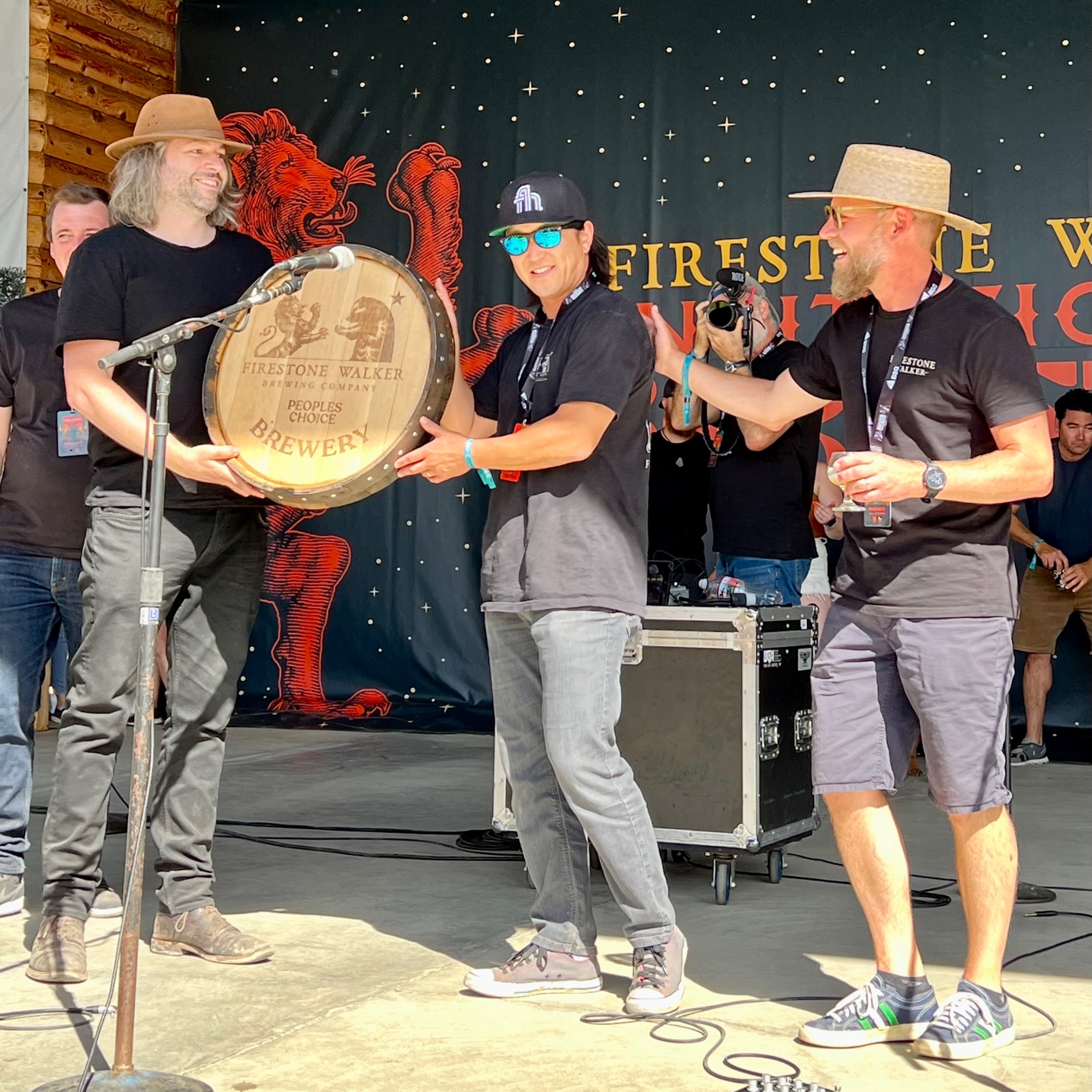 Our highlights from the fest, in no particular order includes the following beers:
Bagby Beer – Huahua's Reserve
Beavertown Brewery – The Veil is Thin
Brauerei Schönram – Pils and Hell
Brouwerij 't IJ – IJwit
Casey Brewing – Funky Blender Preserves – Marionberry
Creature Comforts – Hop Agenda: Simcoe
Firestone Walker – Unfiltered Double Barrel Ale
Firestone Walker Barrelworks – Nec Bones and Berry Cherry Cobbler
Half Acre – Riwaka Double Daisy Cutter
Revolution Brewing – Riot
Side Project – Beer Barrel Time
Sierra Nevada – Summerfest
Thornbridge – Necessary Evil
Mark your calendars, as the 10th Annual Firestone Walker Invitational Beer Fest is scheduled to take place on Saturday, June 3, 2023 in Paso Robles, California. Once ticket on-sale announcements take place, we'll be sure to report about it.
Until then, we'll leave you with a photo recap of some of the festival's highlights from the 2022 Firestone Walker Invitational Beer Fest…