Hillsboro Hops & BridgePort Brewing To Host Craft Beer Night
|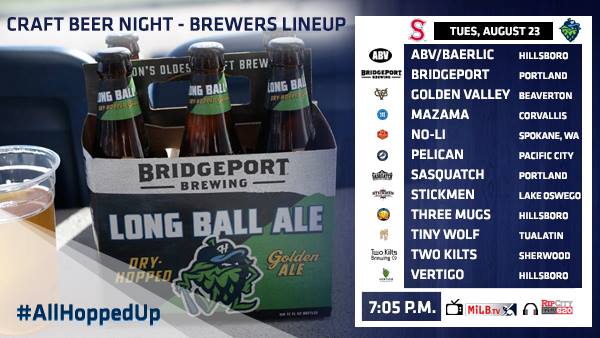 Professional baseball continues through the dog days of summer on Portland's Westside with the back-to-back defending Northwest League Champion Hillsboro Hops. On Tuesday, August 23, the Hops will live up to its name when they host the Spokane Indians at Ron Tonkin Field with the annual Craft Beer Night presented by BridgePort Brewing Company.
When the gates open at 6:05pm, an hour prior to first pitch, the Hops will open the taps to 12 breweries for Craft Beer Night. For this event, BrigdePort Brewing is bringing back Tilikum Crossing Orange Line IPA, a beer that was brewed for Portland's newest bridge last summer. Also for the game BridgePort has collaborated with two new beers, one with Two Kilts Brewing and the other with Golden Valley Brewing. BridgePort will also be pouring its summer seasonal, Pearl-iner Weisse.
Here are the beer descriptions for these two new collaboration beers that were provided by BridgePort Brewing.
Two Kilts x BridgePort Brewing Collaboration – Bridge to Sherwood
All of the BridgePort brewing staff took a field trip to Sherwood one day to brew a beer with Alex and Spencer at Two Kilts Brewing. The base for this beer was Great Western Superior Pilsen Malt.  A small amount of flaked oats was added during the mash. Two types of hops were used – Idaho 7 along with a good dose of Meridians.  Then, they added a few pounds of Heather tips into the boil and dry-hopped again with Heather tips near the end of fermentation.  The result was an easy-drinking, light-bodied, very light-colored ale with a slightly sweet citrus/tropical fruit aroma.
ABV: 6.4% OG: 13.4 IBU: 59
Golden Valley Brewing x BridgePort Brewing Collaboration – Way Back Bitter
Designed with a special nod to classic English ESB but in a session beer style, this beer is truly a throwback to the early days of craft brewing in the Northwest.  Two-Row Pale malt is combined with 2 Crystal malts from the English malting company Simpson and a little chocolate malt.  The result is a light-flavored malt backbone with a hint of the famous British ale character.  They used some northwest Nugget hops in the kettle along with classic Willamette hops from Oregon.  The beer was finished with a classic English hops variety called Northdown, which imparts subtle notes of pine, floral, and berry.   
ABV: 4.16% OG: 10 IBU: 40.6
If you aren't able to make it to the game, you'll be able to enjoy the special collaboration beers, along with the rest of our fan-favorite beers, at the BridgePort BrewPub for a limited time only.
The Hops will offer free tastings with several local breweries before the game. Come out and help us celebrate our favorite local beers! Brewers present will be:
ABV/Baerlic
BridgePort
Golden Valley
Mazama
No-Li Brewhouse
Pelican
Sasquatch
Stickmen
Three Mugs
Tiny Wolf
Two Kilts
Vertigo Brewing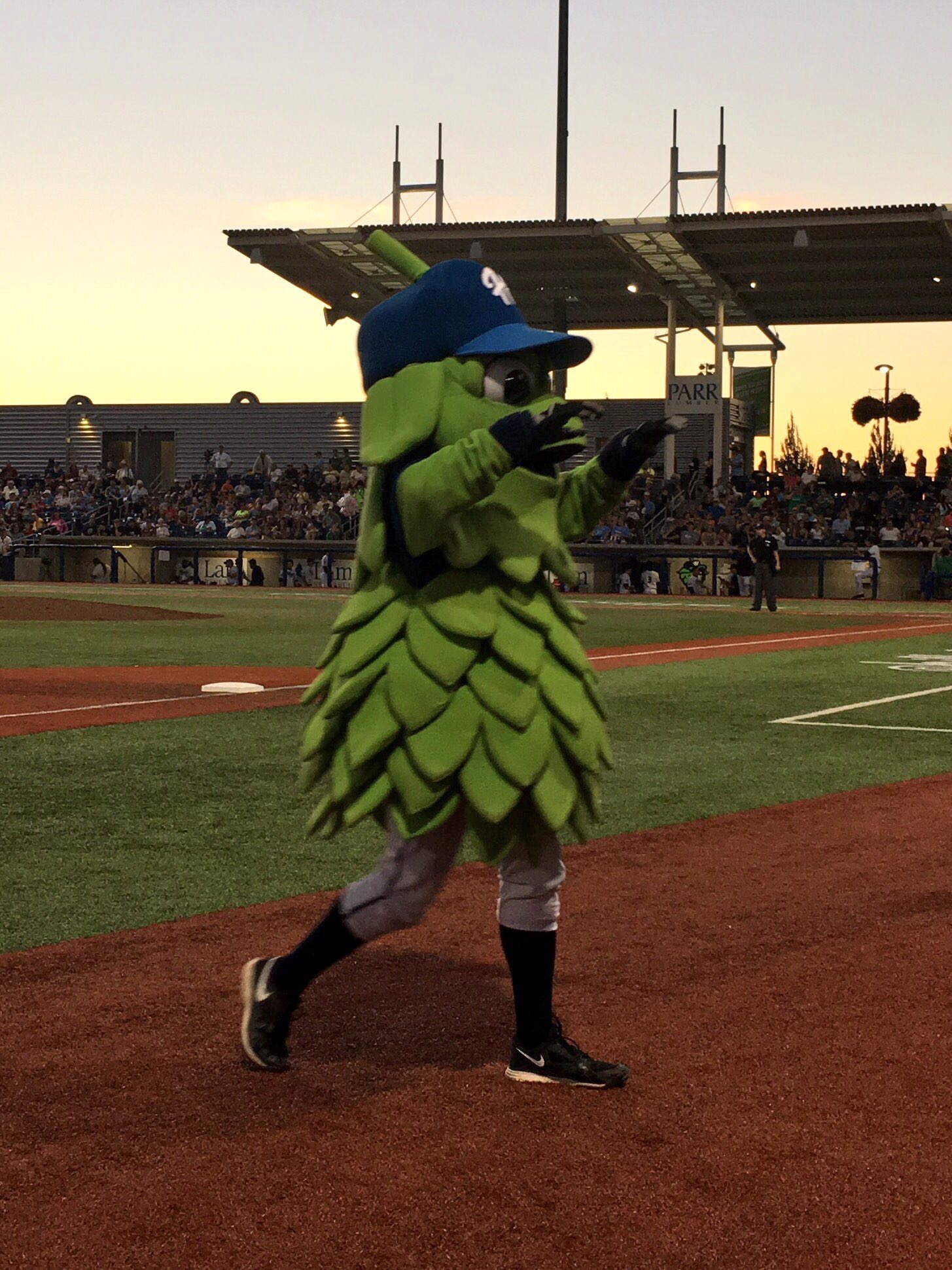 In addition to the craft beer night festivities, BridgePort Brewers will also be on-hand demonstrating how to brew BridgePort beer – on a small scale, of course. Stop by our booth on the main concourse to talk with our brewers and learn how BridgePort integrates specific ingredients to get that delicious flavor profile of each beer.
Purchase your tickets here and join the Hops for a fun evening full of delicious brews while our back-to-back defending champs, the Hillsboro Hops, take on the Spokane Indians at 7:05PM at Ron Tonkin Field.
Ron Tonkin Field
4460 NW 229th Ave.
Hillsboro, OR 97124