Hollywood Theatre and Fort George Brewery Team Up For a Beer For the Theatre's 89th Birthday
|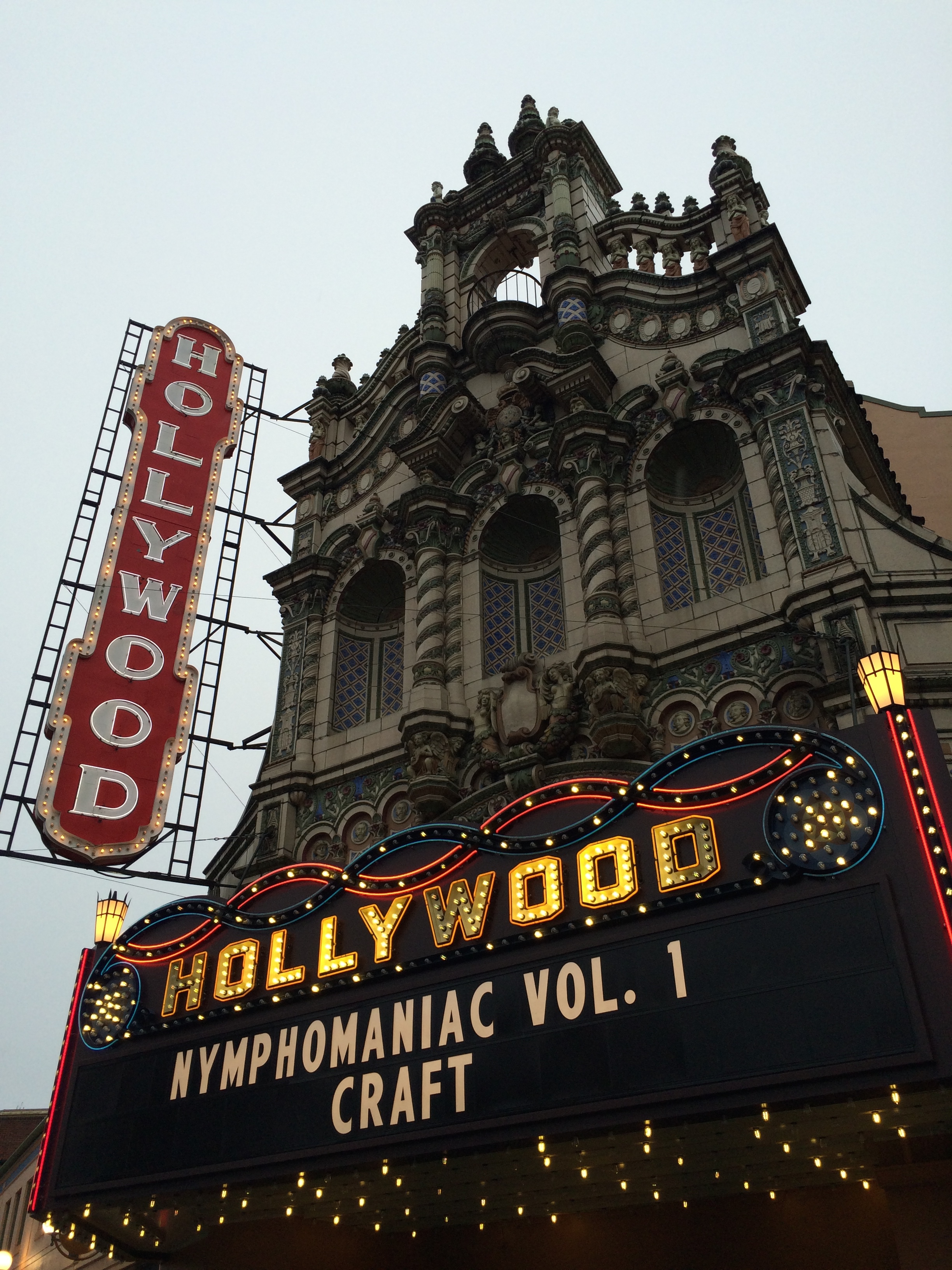 Portland, Oregon – This summer, the Hollywood Theatre is partnering with Fort George Brewery in Astoria to produce a specially crafted beer called The Vertigo Effect, in celebration of the Theatre's 89th birthday on July 17.
The historic Hollywood Theatre first opened to the public on July 17, 1926, in the middle of Prohibition.  To create the special birthday beer, Fort George brewers borrowed inspiration from Prohibition-era beer styles.  They began with Galena and Mt. Hood hops, then added flaked corn—an additive that began in the Prohibition era when supplies were scarce and that gave rise to a sweeter American style of beer.  The resulting Fort George beer is a light, refreshing American Pale Ale, perfect for enjoying with a movie on a summer day, with 4.7% ABV and a Final Gravity of 1.007.
The special brew has been christened The Vertigo Effect, because it will make its debut at the Hollywood Theatre on July 17 when the Theatre celebrates its 89th birthday with a screening of Alfred Hitchcock's 1958 classic thriller Vertigo in 70mm.  As film aficionados know, "the Vertigo effect" is a camera technique first used by Hitchcock in this film, a simultaneous zoom-in and track-backwards to create the visual equivalent of the disorientation felt when one experiences vertigo and acrophobia.  The Hollywood Theatre is proud to present Vertigo in 70mm, the ultimate film format, and we can think of no better way to heighten the experience than with the perfect Fort George beer.
In addition to selling The Vertigo Effect beer on tap at the Theatre in Portland during Vertigo's 70mm run July 17-19, the beer will also be available at a special event in Astoria co-produced by the Hollywood Theatre and Fort George Brewery.  On August 7, in the Brewery's beautiful outdoor courtyard, the Hollywood will present a screening of Wes Anderson's 2004 film The Life Aquatic with Steve Zissou, which will begin at dusk, with free admission as space allows.  This special screening takes place during the Astoria Regatta, August 5-9.
Tickets to the Hollywood Theatre's July 17-19 screenings of Vertigo on 70mm are still available at hollywoodtheatre.org.
About the Hollywood Theatre:
The Hollywood Theatre is a not-for-profit organization whose mission is to entertain, inspire, educate, and connect the community through the art of film, while preserving a historic Portland landmark.  The Theatre teaches filmmaking to area youth, supports local filmmakers through fiscal sponsorship, and offers Portlanders the opportunity to experience the best in classic, foreign, and independent film throughout the year.  The Hollywood Theatre is located at 4122 NE Sandy Boulevard in Portland.  For general information, call 503-281-1142 or visit hollywoodtheatre.org.