Immersion Brewing Can Release Party – Sexy Girlfriend, River Rider, Max Stout, and Hazy-E
|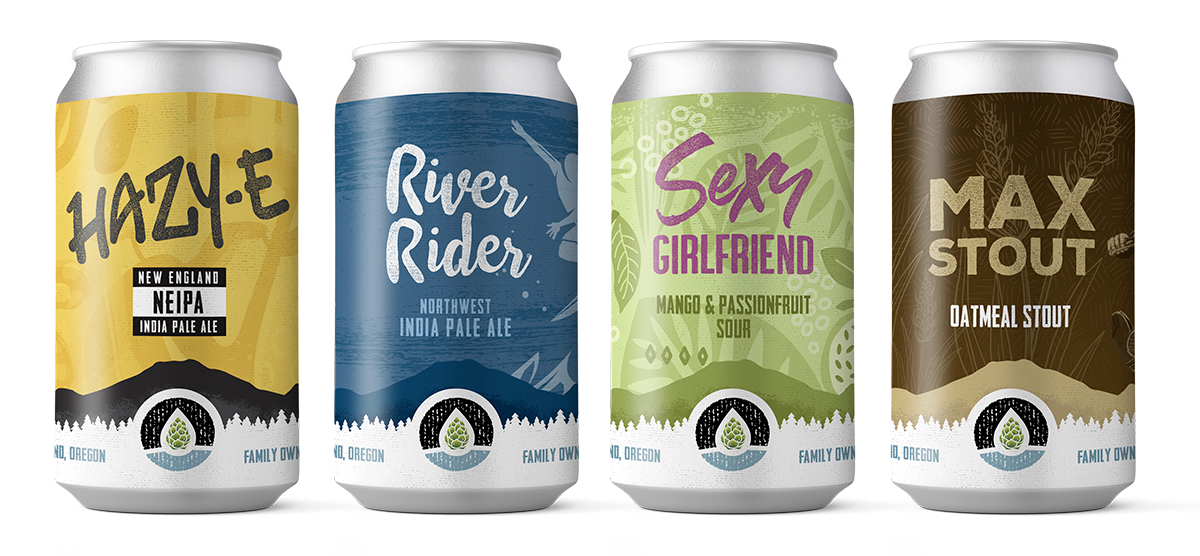 After brewing for nearly three years, Immersion Brewing will enter the canned craft beer market this coming weekend. The Bend based brewer will release River Rider, Max Stout, Hazy-E and the very questionably named beer Sexy Girlfriend in 12-ounce cans.
On Saturday, February 2nd from 7:00-10:00pm, Immersion Brewing will host its Can Release Party at its pub. The release party will include food, live music and plenty of Immersion beers. Toast and Jam, a rootsy based duo featuring Ben Delery and Jeff Miller on two acoustic guitars with dynamic vocal harmonies will perform on Saturday night.
Immersion Brewing Can Releases:
Sexy Girlfriend | Sour | ABV 5.2% IBU 25
Tart like she should be, this refreshing sour shows her fruit with a lingering finish of mango and passion fruit. She is everything her name implies.
River Rider | NW IPA | ABV 7% IBU 72
Golden in color, this crowd pleaser blends citrus, tropical fruits and piney aromas to give you a well balanced and full-bodied beer. Our first true NW IPA.
Max Stout | Oatmeal Stout | ABV 5.9% IBU 38
Your taste buds will thank you for the smooth roasted grains and dark chocolate malt flavors. A satisfyingly refreshing beer with subtle sweetness and a dry finish.
Hazy-E | New England IPA | ABV 5.2% IBU 60
Juicy, hazy and straight outta the brewery. The restrained bitterness of this NE IPA gives way to pineapple, citrus and papaya while the flaked oats soften the mouth feel.
Six packs will cost $6.00 during the release party. Each six-pack purchase enters you in a chance to win prizes including a Brew-it-Yourself session where a party of four can craft a beer of their own design with the help of our program brewer from designing a recipe, brewing, bottling, creating a label and taking home to enjoy.
Immersion Brewing
550 SW Industrial Way
Bend, OR 97702