Kells Brewery Releases Blood Orange Wheat & Tropical Hazy IPA In Cans
|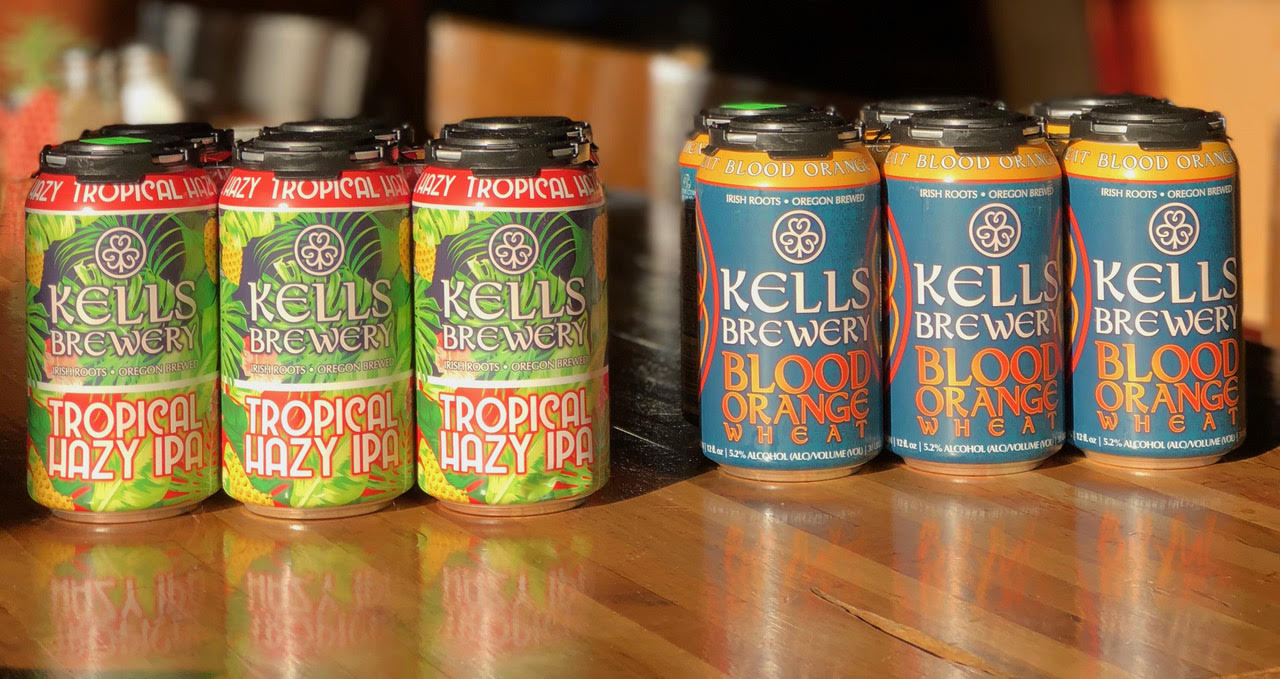 Kells Brewery is set to release two new beers in 12 ounce, six-pack cans beginning at 5:00pm on Friday, March 9, 2018. The Irish themed brewpub in Northwest Portland will release Kells Blood Orange Wheat and a sessionable Kells Tropical Hazy IPA in cans for the very first time.
Here are the descriptions for each of the beers that have been provided by Kells Brewery.
Kells Blood Orange Wheat is a bright and slightly tangy American style wheat ale with zesty but balanced notes of organic blood orange (5.2% ABV, 30 IBU).
Kells Tropical Hazy IPA features aromas of fresh peeled citrus and juicy tropical nosed hops, offering the fragrance of passion fruit, tangerine and guava, leading to an ambrosial finish (4.5% ABV, 24 IBU).
Kells Brewery
201 NW 21st Ave.
Portland, OR 97210