Killer Dave Fest + Cribbage Night Tonight At The BeerMongers
|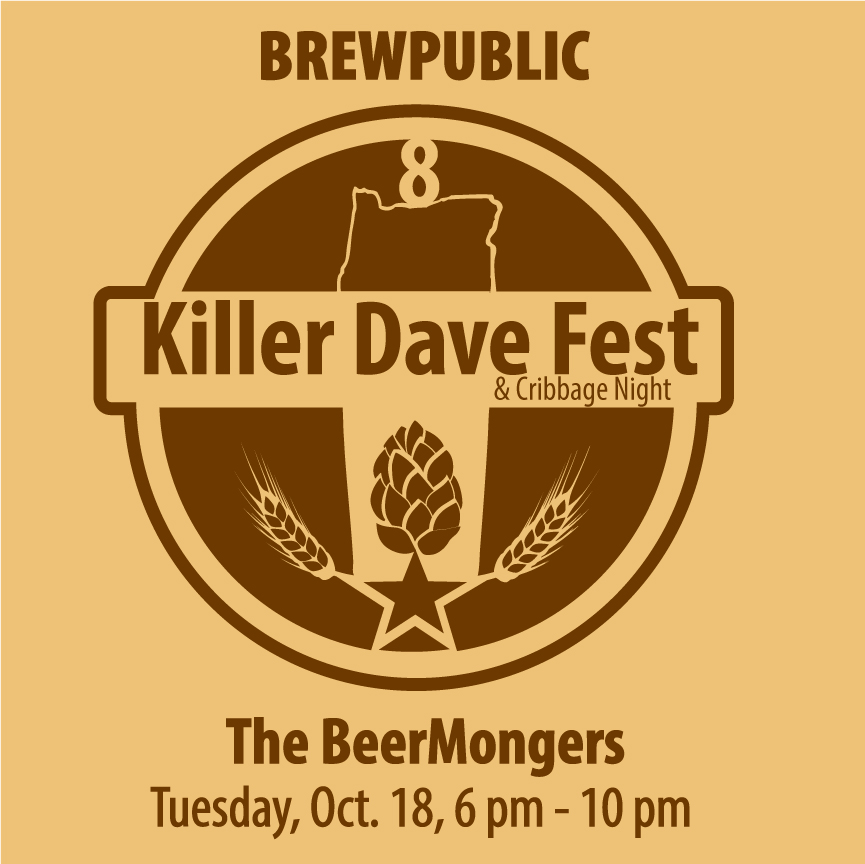 Today marks the return of Brewpublic's annual Name Fest and for our 8th Annual Killer Beer Week we chose to honor all Dave's in the craft beer world! Yes, it's Killer Dave Fest at The BeerMongers today, Tuesday, October 18th from 6:00 to 10:00pm. But don't be shy, as many of the beers will be tapped prior to 6:00pm, so swing on by on your way home from work.
With our revolving yearly event of Name Fest shenanigans, 2016 will be the year of Dave. Back in 2011 Brewpublic's Angelo decided that there were a rather significant number of brewers named Ben. So, Ben Fest was brought to life. Since that fateful day at the Grain and Gristle (inspired by a photo of a pack of Bens at Horse Brass Pub in 2010) it was decided that other packs of similarly named craft beer personnel were in need of their own special days. Sean Fest, Mike Fest, Chuck Fest, and Chris Fest followed.
This year we invited all of the Dave's we know in the craft beer world to be part of Killer Dave Fest. Without further ado, here's the draft list for tonight's event.
Buoy Beer – Helles
Buoy Beer – Harvester Saison
Elysian Brewing – Huckleberry Berlinerweiss
Double Mountain – Killer Homie Fresh Hop Pale Ale
Fort George – Weisse Versa
Logsdon Farmhouse – CydrCydr
Flat Tail Brewing – Hashtronaut
Flat Tail Brewing – 2015 Marionberry Dam Wild
Golden Valley Brewing – Rode Destil
Plus it's the new weekly Tuesday Cribbage Night at The Mongers. Cribbage game boards will be available but if you have a lucky one from home feel free to bring it along.
We salute all that are named Dave, David, Davey and any other variation!
The BeerMongers
1125 SE Division St.
Portland, OR