Laurelwood Brewing and Feckin Brewing Partner On Celtic Axe Throwing
|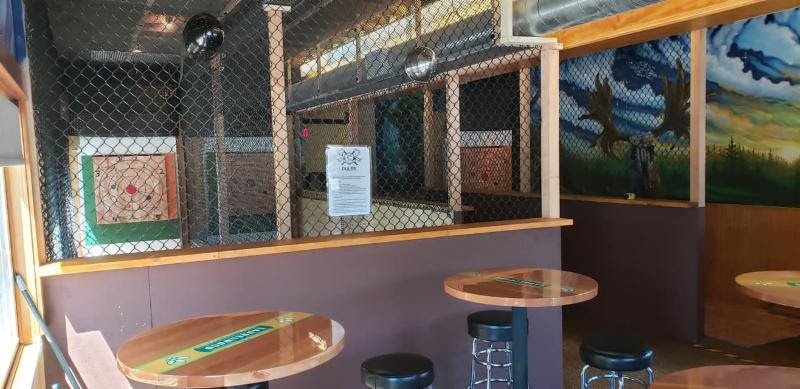 PORTLAND, OR – Laurelwood Brewing Company is excited to announce a partnership with Feckin Brewing to bring Axe Throwing to Laurelwood's Sandy Blvd location. Feckin Axe's two Throwing lanes have proved so successful in Oregon City, that they've built three lanes at Laurelwood Brewing Co. Celtic Axe Throwing was created and is now open for private entertainment as well as corporate team building events.
Laurelwood's Founder Mike De Kalb said that he felt that with the changing demographics in the area and changes in customers dining and drinking habits that this was the perfect opportunity to bring people back into the pub for a great activity.
Dave Maher, Feckin Brewing Founder was looking for an outlet to expand Axe Throwing to Portland and Laurelwood fit the bill. Dave is excited about the opportunity for more lanes, and the ambiance that Laurelwood has created for the Axe Throwing room. A local graffiti artist has transformed the Axe Throwing area with stylized Laurelwood beer logos, with a NW feel.
Celtic Axe Throwing at Laurelwood Brewing Co is having a Grand Opening event on Saturday July 20th Happy Hour prices in the Axe Throwing room and 2 for 1 throwing all day.