Laurelwood Brewing's June Events and Seasonal Releases
|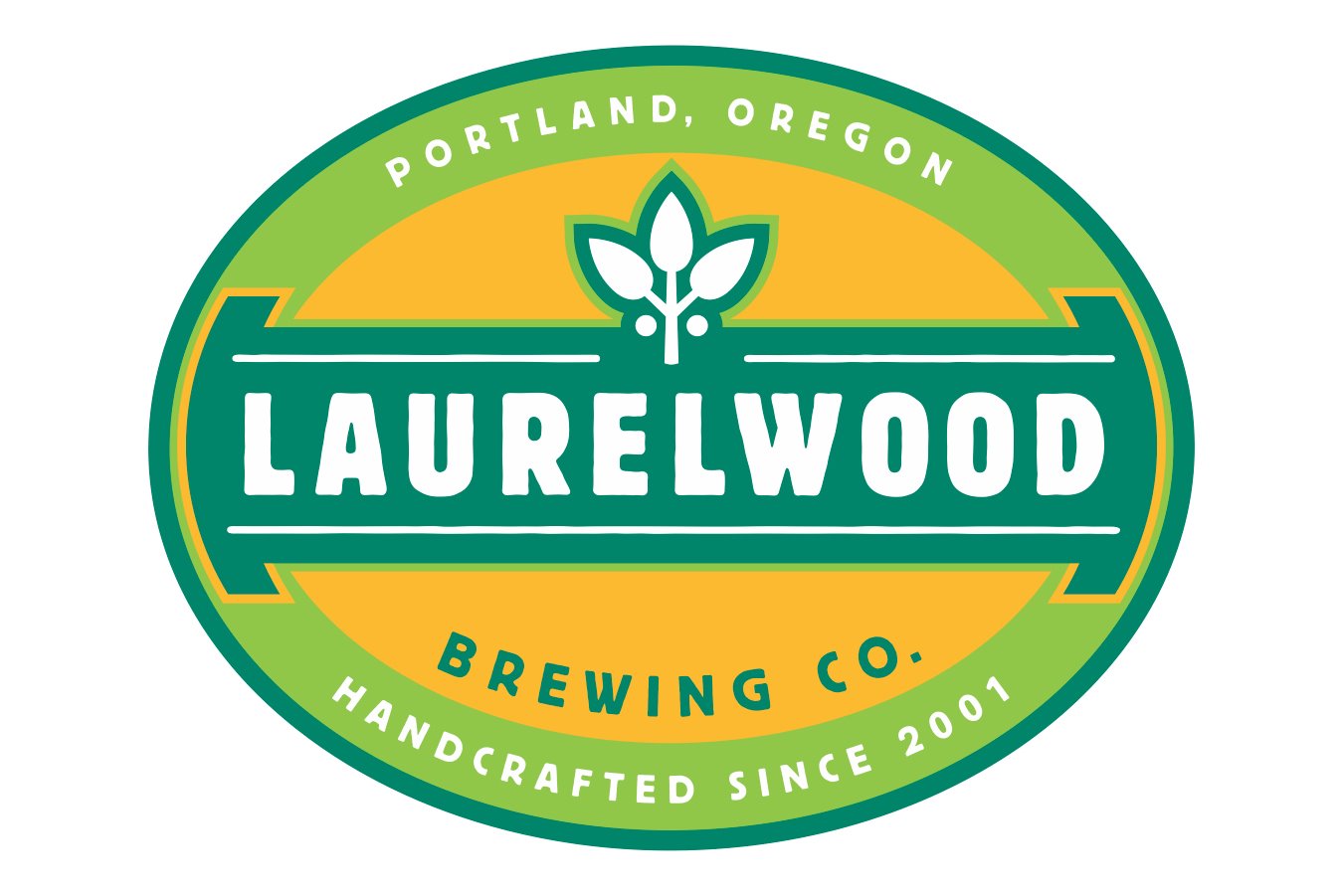 With summer almost upon us Laurelwood Brewing has an array of events that the brewery is participating in. During the rest of the month of June, Laurelwood Brewing will partake in a few different events here in Portland and an hour south in Silverton, Oregon. And to top this off, Laurelwood has a fair amount of new seasonal beers that are on tap at its two Portland pubs.
Here's a brief rundown of the events.
June 11 – 21: Palate Palooza at Hawthorne Hophouse
Visit the Hawthorne Hop House to do a little blind-tasting of 12 of the most popular Portland-made beers from the following breweries: Gigantic, Breakside, Laurelwood (of course!), Commons, Upright, HUB, Occidental, Lompoc, Migration, Burnside, Baerlic, and Stickmen.
June 12 – 14: 5th Annual Fruit Beer Fest at Burnside Brewing Co.
Laurelwood will be submitting two fruity variants of our Laurelwood Gose for Portland's Fruit Beer Festival, as part of PDX Beer Week. Join the festivities and enjoy a special Boysenberry Gose, as well as a firkin of Kiwi Gose. Not to mention, there will be tons of great local participating breweries!
June 13: Bourbon & Bacon at Oregon Museum of Science & Industry
Oregon Museum of Science & Industry (OMSI) After Dark program is hosting a Bourbon & Bacon Fest! And there will be beer there — could you think of anything more magical? Expect to have your favorite Laurelwood beers on hand and pair them with delicious bacon bites, as well as local bourbons.
June 14: Pint-athlon at Blitz Ladd
Laurelwood will be hanging out with other local breweries at the one of the best sports bars in town, Blitz Ladd, competing in some of the best bar games invented, like cornhole and pop-a-shot! And duh, there will be lots of sweet prizes, rewarded accordingly. (1:00 to 6:00pm)
June 15: Pop-a-Shot Tap Takeover at Spirit of 77
Visit Portland's Spirit of 77 for some rousing rounds of Pop-A-Shot… a game that only gets more fun with more beer — which there will be plenty of. (6:00 to 9:00pm)
June 17: Laurelwood Beat the Brewer & Tap Takeover at Ground Kontrol
As part of PDX Beer Week! See if you got the skills to beat our brewers at some old school arcade games, if successful you'll win some cool Laurelwood prizes! Plus, we'll have a troop of Laurelwood brews on tap all night!! (5:00 to 9:00pm)
June 18 – 21: Oregon Garden Brewfest at Oregon Gardens Resort

Enjoy 136 beers and ciders and live music on two stages at the Oregon Garden Brewfest presented by Venti's Cafe on Father's Day Weekend.
June 20: Eat, Drink, Play Block Party at Whole Foods: Pearl
Laurelwood will be hanging out at the Eat, Drink, Play Block Party, hosted by Whole Foods! Proceeds will benefit Harpers Playground, an organization that aims to build all-inclusive playgrounds. (2:00 to 6:00pm)
June 24: Books For Beer at Laurelwood Portland Pubs
Join Laurelwood all day long at both Portland pubs for its annual Books for Beer event! Help support our local libraries, and their inventory, by bringing in your old and read books. For doing so, Laurelwood will give you a beer of your choice in exchange for a book. And kids can participate as well! Trade a children's book for a root beer.
To make the event even better, four beer authors will be on site between 5:00 to 8:00pm. Meet Steven Shomler (author of Portland Beer Stories), Lucy Burningham (author of Hop in the Saddle), Pete Dunlop (author of Portland Beer), and Brian Yaeger (author of Oregon Breweries).
With the pending change of seasons this month Laurelwood has a slew of new seasonal releases. One of the highlights that we have indulged in is Altar, Laurelwood's take on the quenching German-style Alt beer from Dusseldorf. At 5.2% ABV this beer is perfect for the warmer days ahead.
Here's a rundown on what you'll find new from Laurelwood.
Piston Pale Ale
Our snappy classic Pale Ale with that old school flavor you love, plus a few new tricks. We took our trusty Piston Pale recipe and added a few upgrades that we're sure you'll find quite tasty! On tap at Laurelwood's NE Portland brewpub and SE Portland pub location and in 22 oz bottles where better beer is sold.
Green Mammoth Imperial IPA
Green Mammoth is the bigger version of our Green Elephant IPA — makes sense, right? As its name implies, this American Imperial IPA is packing some huge hop flavor, as a result of adding hops to the kettle, hop back, and fermentation vessel. Yes, it's hoppy, but it's also balanced and approachable. Pleasant flavors of tropical fruits, citrus, and pine all complement warmer springtime weather! But as our Brewmaster, Shane warns, "This is not for the faint-of-palate! On tap at Laurelwood's SE Portland brewpub location and in 22 oz bottles where better beer is sold.
Portlandia Pils
This Pilsner has traditional German ties, but its heart is truly in the Pacific Northwest! It has a bit more bitterness than your standard Bohemian lager, thanks to some American hop flavors and aromas right at the forefront. Signature to American hops, Portlandia boasts a wonderful blend of floral, pine, and citrus. As our Brewmaster, Shane, puts it "Portlandia Pilsner is a Northwest Pilsner with all the implied contradictions that go with it." On tap at Laurelwood's NE Portland brewpub and SE Portland pub location and in 22 oz bottles where better beer is sold.
Red Elephant IRA
This is the ultimate hybrid — a beer with the hop bill of our Green Elephant IPA, but the malts of our Free Range Red. This number packs a powerful punch of pine, citrus, tropical, and resinous hop aroma and flavor, harmonizing with the caramel malt body we know and love in our famous red ale. On tap at Laurelwood's NE Portland brewpub and SE Portland pub location.
Green Elephant IPA
Our Green Elephant's mellow malt character sets the backdrop to its not-so-mellow hoppiness. An abundance of hops provides layers of hop flavors — including tastes of citrus and pine — yet it is so well-balanced, that it is scary drinkable. Watch out, the Elephant can sneak up on you! On tap at Laurelwood's NE Portland brewpub and SE Portland pub location and in 22 oz bottles where better beer is sold.
Hugh Heifer Milk Stout
Originally brewed for a beer dinner years back, the Hugh Heifer Oatmeal Milk Stout was too delicious to not bring back for another round! This variation is extra special– we teamed up with Pitch Dark Chocolate (located right up the street from our brewpub in NE Portland) to hand select raw cacao nibs for Hugh. The result is a seductive stout with velvety layers of chocolate, milk, and coffee flavors. Hugh is served on Nitro, which just emphasizes these flavors ten-fold. On tap at Laurelwood's NE Portland brewpub and SE Portland pub location.
Gose the Gozerian
Our take on the classic beer style that originated in Leipzig, Germany! Gozerian gets its tart, lemony flavor from the Lactobacillus bacteria (say that three times fast) used to acidify the beer. This bacteria is very similar to those found in yogurt or sauerkraut. That tartness is balanced by coriander and salt's savoriness. When it came to the salt, we turned to Portland's Jacobsen Sea Salt, who extracts their product from the Oregon Coast! Gose the Gozerian can be best described as hazy, light, refreshing, and very sessionable… Just in time for summer. On tap at Laurelwood's NE Portland brewpub location.
Altar (or Altzer) Beer
Our brewer, Steve Balzer, created this beer for his wedding last year and its name alternates between a combo of Steve's last name and the German-style Alt bier it's modeled after (Altzer) and Altar, as in wedding altar. We use traditional German malts, resulting in dry and roasty flavors. Altar (or Altzer) is drinkable and perfect for consumption all event long. On tap at Laurelwood's NE Portland brewpub location.
Mango IPA (Austen's Farewell Beer)
When a brewer leaves us, they get to go out with a bang… or rather, a beer. Austen created an experimental IPA using Kolsch yeast and pureed mango (added to the fermenter). The yeast offers a light body and a finish that is crisp, like a lager. However, the beer itself is big on tropical flavors, thanks to the fruity addition, with a hop forward punch. Cheers to Austen!!! On tap at Laurelwood's NE Portland brewpub location.
Almost Sunshine IPA (Rando IPA #5)
The 5th installment in our Rando IPA Series earned its name after our cellerman, Noah, took his first sip of it — "Almost sunshine," he said instantly. Almost Sunshine has a simple malt bill, which paves the way for some bold citrusy and floral hop flavors. This IPA is one of our first experiments with the Australian hops, Ella, the half-sister to one of our favorite hops, Galaxy. On tap at Laurelwood's SE Portland brewpub location.