Level Beer Follows Up Stable Genius Hazy IPA with Extremely Stable Genius Hazy Double IPA
|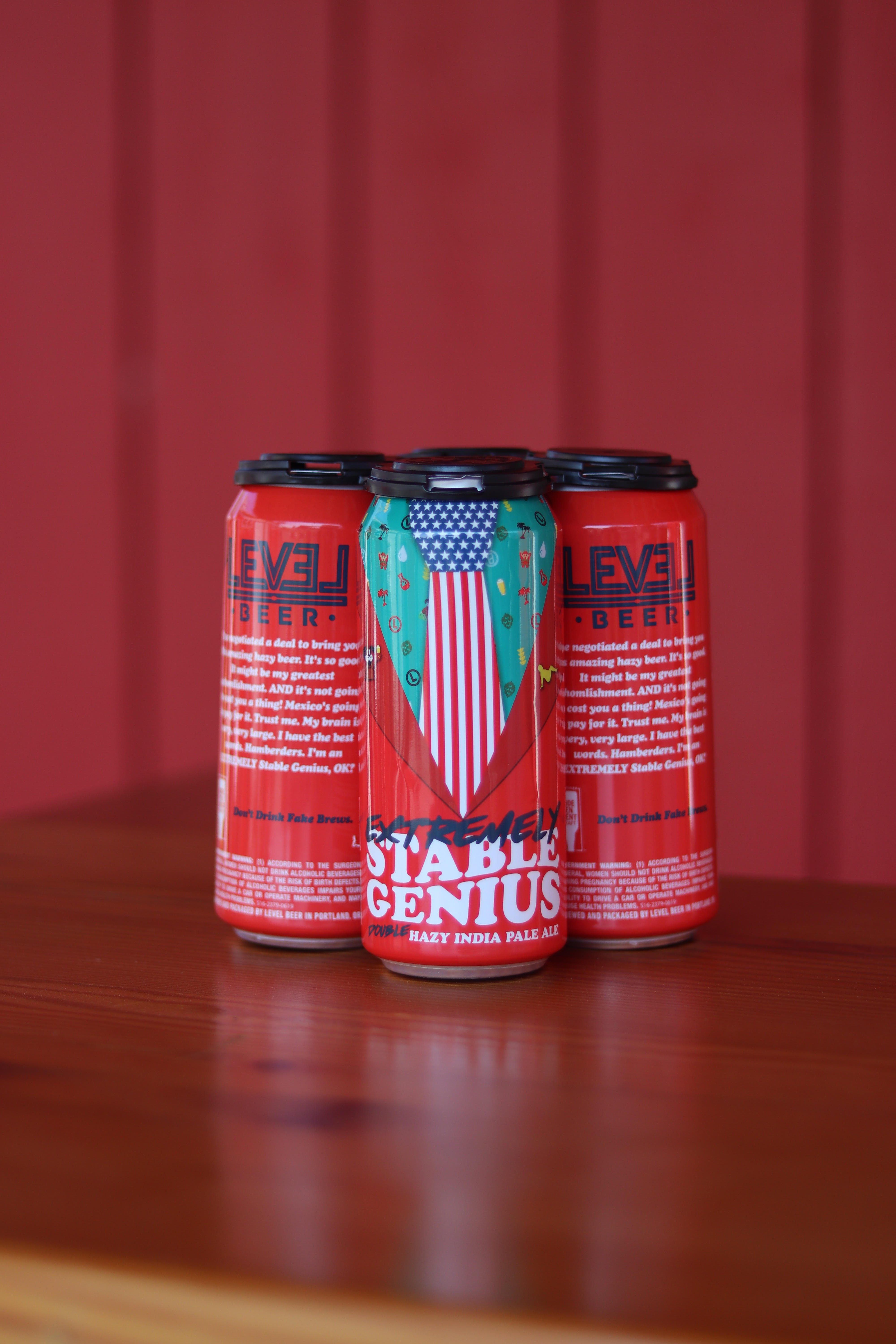 Being huge fans of President Donald Trump, Level Beer is back and is excited to bring us the follow up to last year's Stable Genius Hazy IPA. On Tuesday, August 6th Level Beer will release Extremely Stable Genius Hazy Double IPA in 16oz cans. This version comes in at a bigly ABV and has even more hops!
According to Geoff Phillips, co-founder of Level Beer, "The second we heard the President proclaim "I'm an extremely stable genius" we knew it was time for another iteration of our Stable Genius Hazy IPA." To celebrate the release on August 6th, Level Beer will be pouring $3 draft pours of regular Stable Genius Hazy IPA all day long!
The can's label displays the respect and admiration that the brewery has for our country's leader…I've negotiated a deal to bring you this amazing hazy beer. It's so good. It might be my greatest achomlishment. AND it's not going to cost you a thing! Mexico's going to pay for it. Trust me. My brain is very, very large. I have the best words. Hamberders. I'm an EXTREMELY Stable Genius, OK?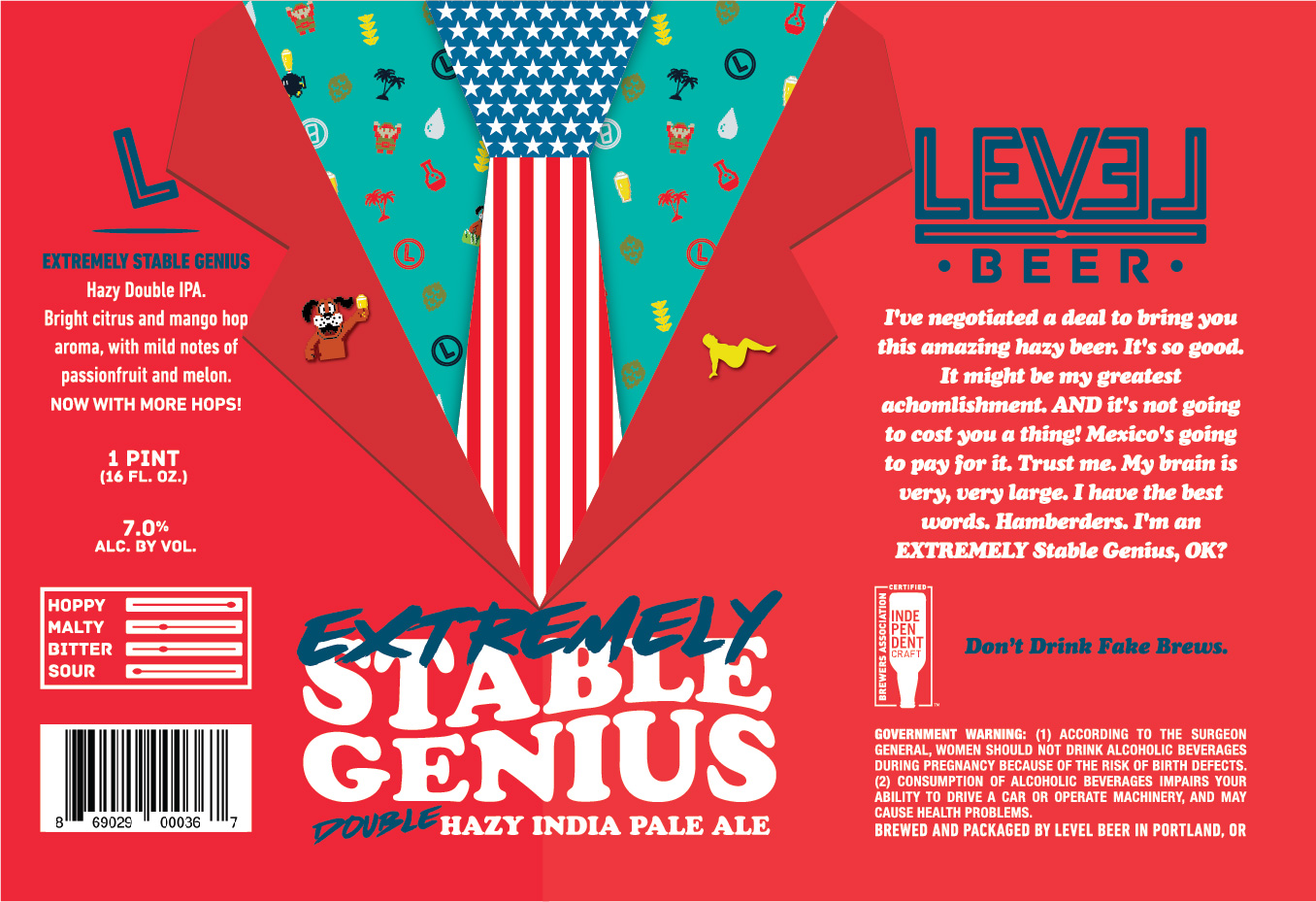 Extremely Stable Genius Stats:
Bright citrus and mango hop aroma, with mild notes of passionfruit and melon.
Malts: Pilsner, Wheat, Oats
Hops: Galaxy, Meridian, Mosaic, Idaho 7, Azacca, Sabro
Yeast: Loki
Appearance: Hazy Orange
Level Beer
5211 NW 148th Ave.
Portland, OR 97230