Like Lagers? See You at Tonight's Widmer Collaborator Release…
|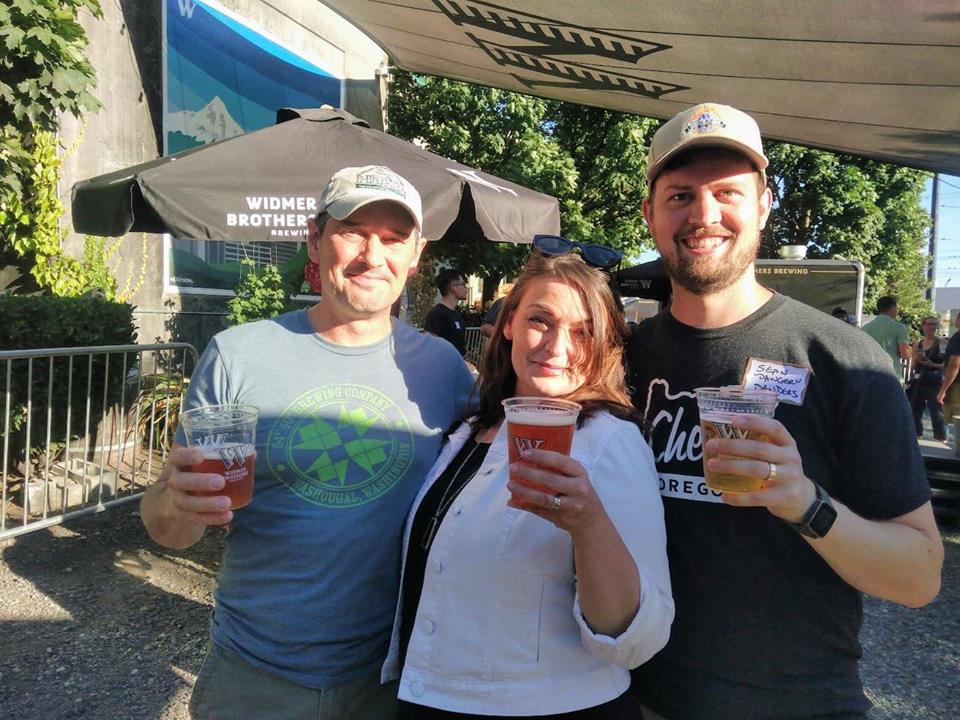 Widmer Collaborator Release
5-9 pm Wednesday July 18, Widmer Brothers Brewing, 929 N Russell St.;
The Widmer Collaborator program continues with the release of two of the 2017 Collaborator winning beers: McPolanders' Czech's Mex Lager and Sean Sanders' RaspBEERy Lemonade…as a bonus, look for happy hour pricing all day.
The Czech's Mex Lager was my favorite beer at the recent Portland Craft Beer Festival, and if the sun is out by 5 p.m. today, it may be your fave, too, an easy-drinking, elegant blend of a classic Czech and Mexican lagers. Here's Jeremie Landers talking about Czech's Mex:
After a vacation in Mexico, we wanted to create a homebrew version of Pacifico using better ingredients, and implementing the same lager yeast that Pilsner Urquell uses. After poring over many recipe concepts, we eventually came up with our own; we won the Widmer Collaborator with our take on an "international light lager of mystery".
and from the archives, here's what I wrote in The Beer Here, my beer column in The Oregonian on March 20, 1998 on the occasion of the first Collaborator beer:
THE FIRST COLLABORATOR:
The Oregon Brew Crew and Widmer Brothers Brewing will soon release the first of several cooperative beers designed and brewed by brew crew members and produced in commercial batches by Widmer pilot brewer Ike Manchester.
Known as the Collaborator beer project, the beer effort is an outgrowth of Rob Widmer taking a quantity of Widmer's Alt yeast to a Brew Crew meeting. Members of the homebrewers club quickly divided up all the yeast for home projects, and plans were hatched to begin brewing beer styles that are not commercially available.
The first Collaborator will be an English-style milk stout available on draft only (as will all the collaborator beers) in Portland-area pubs and restaurants. An English brown ale will follow soon. The Brew Crew will donate some of the proceeds from Collaborator sales to a scholarship fund at the Brewing Sciences School at Oregon State University. Widmer and Maletis Distributing will donate some Collaborator money to Loaves & Fishes Centers Inc.; Doernbecher Children's Hospital and Esther's Pantry.