Little Beast Brewing to Release Fólkvangr Dark Norwegian-Style Ale + Offers Vintage Beer at Its Beer Garden
|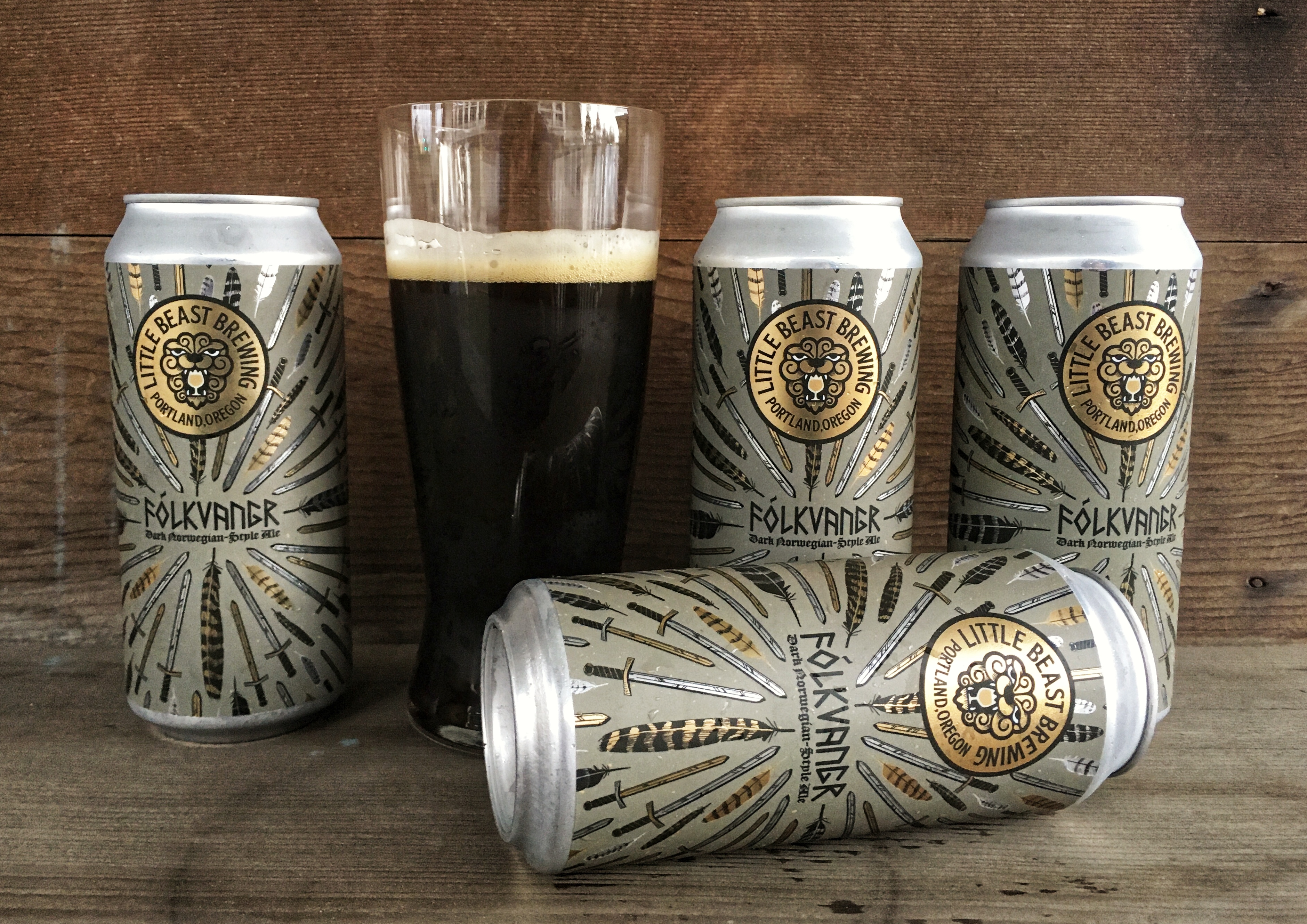 Portland, Ore — Little Beast Brewing today announced the upcoming release of a new seasonal beer called Fólkvangr Dark Norwegian-Style Ale. The beer releases at Little Beast Brewing's Beer Garden on Saturday, November 23, at 12:00pm. Also beginning on Saturday, Little Beast introduces a new cellared beer menu that features aged and cellared bottles from the brewery's vault.
Fólkvangr is a dark farmhouse ale fermented with Norwegian kviek yeast. Brewed for the darker and colder months, the name of the beer references a meadow in the afterlife that is ruled by the goddess Freyja in Norse mythology. Fólkvangr's grain bill contains chocolate wheat, which imparts a round chocolate flavor to the beer without the astringency one would expect in chocolate malt, and kilned coffee malt that gives the beer a robust coffee-like presence. Late-addition Hallertau Blanc and Callista hops impart subtle flavors of melon, white grapes, and pine. At 6.7% ABV the beer is surprisingly accessible and drinkable.
Fólkvangr replaces Wolf Camp Saison in the Little Beast seasonal rotation. It is available on draft and in 4-packs of 16 oz. cans for $15.99 throughout Little Beast's network in Oregon, Washington, and California.
Also on Saturday, Little Beast opens its beer cellar to the public via the pub's new Beer Archive menu. Available only at the Little Beast Beer Garden, and online to members of Little Beast's Guardians of Funk bottle club, the menu features beers that have been set aside and aged. Many of the beers on the list are highly limited and have been unavailable to purchase for some time.
"A lot of our beers develop and change drastically over time because of the yeast strains and bacteria that we use to ferment our beer," said Little Beast brewmaster and co-founder, Charles Porter. "One of my favorite things to do is to compare and contrast the same beer, brewed over multiple years. I like to see how a beer changes over time, or how the fruit varietals express themselves differently from one year to the next. We intentionally saved and cellared many of our beers knowing that our fans will want to geek out in the Beer Garden."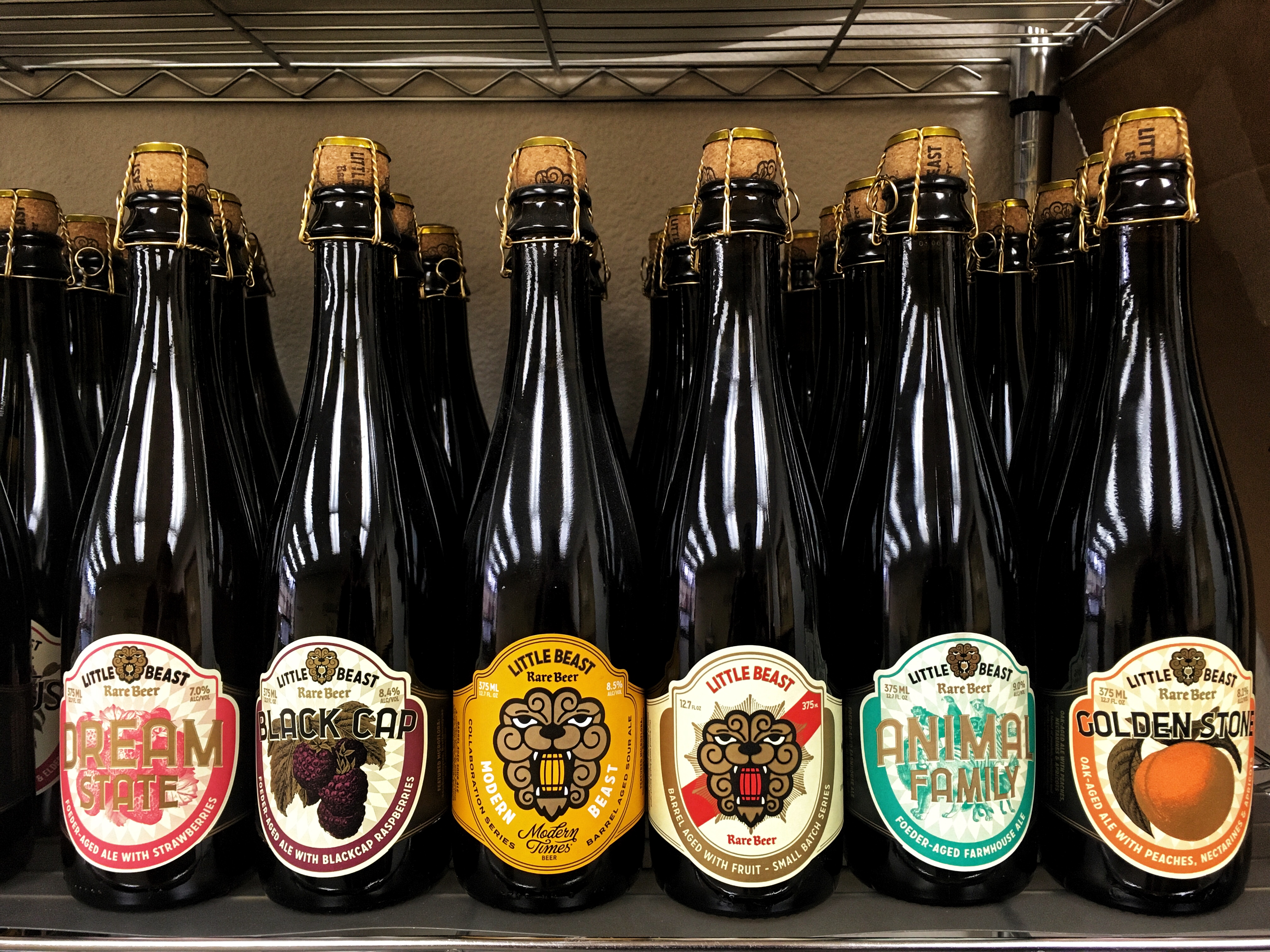 The first beers on the archived bottle menu include:
Animal Family – 2017 – Foeder aged farmhouse ale with seven distinct microflora
Black Cap – 2017 Vintage – Foeder aged ale with native blackcap raspberries
Dream State – 2017 Vintage – Foeder aged ale with strawberries
Dutchy – 2017 Vintage – Oud Bruin with tart cherries and cacao nibs
Ferme Rouge – 2018 – Batch #1 – Oak aged mixed culture red ale
Ferme Rouge – 2018 Batch #2 – Oak aged mixed culture red ale
Field Folk #2 – 2018 – Provisional Saison
Golden Stone – 2017 Vintage – Oak aged ale with peaches, nectarines, and apricots
Modern Beast – 2018 – Barrel aged Super Saison collaboration with Modern Times
2017 Oak Arcane – Blended oak aged beer with raspberries
Pomme Sour – 2017 Vintage – Farmhouse sour ale with quince fruit
Radical Forces – 2017 Vintage – Oak aged ale with Pinot Noir Grapes
Tree Spirit – 2017 Vintage – Foeder aged ale with tart cherries
Members of the Guardians Of Funk bottle club receive a 10% discount on all beers from the Beer Archive menu.
Like a mixed-culture beer, Little Beast's Beer Archive menu will continue to grow and change over time as beers sell out, the older bottles continue to age, newer beers are added, and special releases come and go.