Looking Back at the 7th Annual Firestone Walker International Beer Festival
|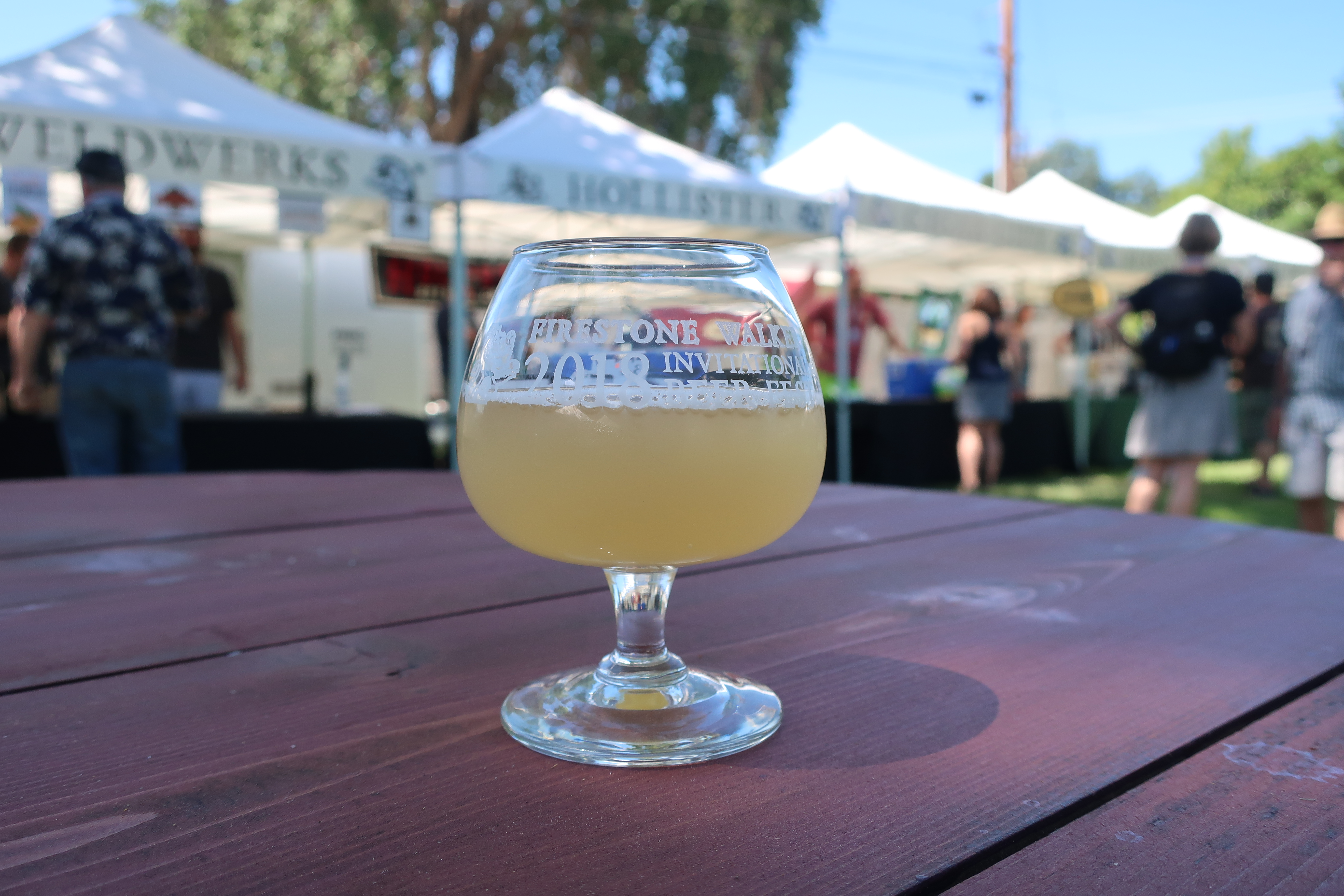 With temperatures approaching triple digits this past Saturday, the 7th annual Firestone Walker Invitational Beer Fest (FWIBF) took place to the delight of beer fans from near and afar.
A week out the weather was looking a bit more positive this year but the heat prevailed once again. The 99 degree weather didn't deter anyone from attending as the choices of beers pouring from the 55+ breweries attending catered to a wide range of beer styles.
Quite possibly one of the best organized beer festivals in all of America that its only rivals are The Culmination Festival held in Anchorage, Alaska or the Festival of Wood and Barrel Aged Beer held in Chicago. The roster of breweries at this festival is a dream lineup of sorts. Firestone Walker Brewing's Brewmaster, Matt Brynildson handpicks each of the breweries that attend each year. Many are invited back, including Oregon's Boneyard Beer that has been at the festival since the festival's inception in 2012.
It's not an easy festival to execute as Firestone Walker puts together a core team of about ten people that give this fest the attention needed. Planning for this one-day event takes place one week from today for an event that will return in 51 weeks.
New this year was the inaugural Firestone Walker International Beer Festival Kick Off Concert headlined by Nikki Lane with openers The Mother Hips. This was a nice relaxing addition to the big event the following day. Brynildson, a huge fan of The Mother Hips, was seen at the front jamming to the Bay Area band. Then when the sun fully set Nikki Lane took the stage showing off her alt-country songs.
2012-2017 Firestone Walker Invitational Beer Fest Recaps:
FWIBF 2012
FWIBF 2013
FWIBF 2014
FWIBF 2015
FWIBF 2016
FWIBF 2017
With an impressive beer listing from the breweries choosing which beer to seek out is a huge challenge. The high temperatures did not dissuade folks from seeking out some big, barrel-aged beers that approached 15% ABV. That said many were content with more sessionable, approachable beers. Even Firestone Walker had a golf cart perusing the festival grounds serving up its recently released Lager.
Three Oregon breweries were invited to this year's FWIBF. Boneyard Beer returned for its 7th consecutive year while Gigantic Brewing made its second visit and Crux Fermentation Project visited for its first time. All three brewers received a huge welcome from the festival attendees.
Two of the more unique and unusual beers poured at the festival featured one similar ingredient, carrot cake. Doubtful that this trend will gain much traction but Garage Project from New Zealand and Fonta Flora Brewery from Morganton, North Carolina each served one. Fonta Flora served its Urban Monk (Carrot Cake Variant) and Garage Project its Ziggy's Carrot Cake Ale on Nitro with a spritz of orange spray.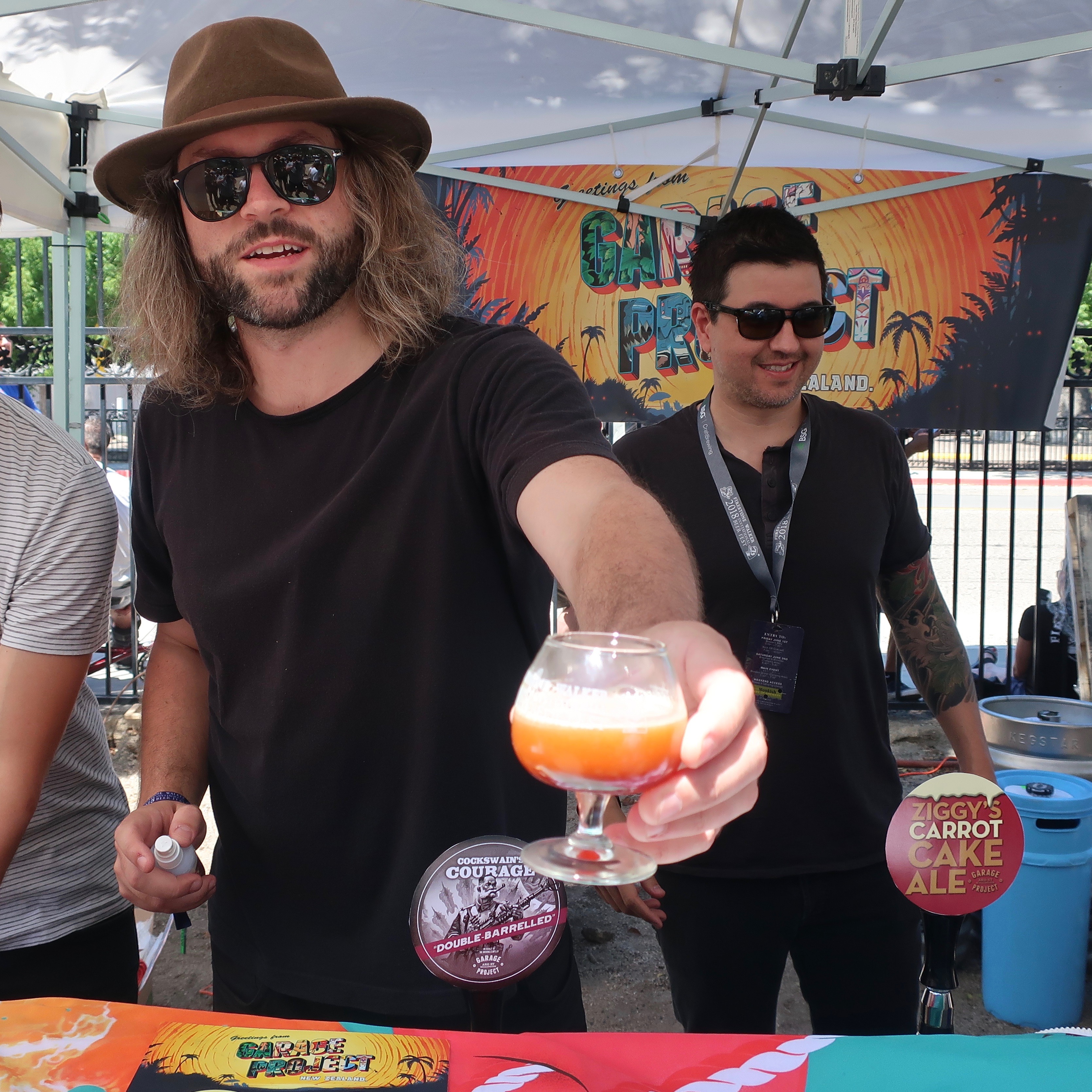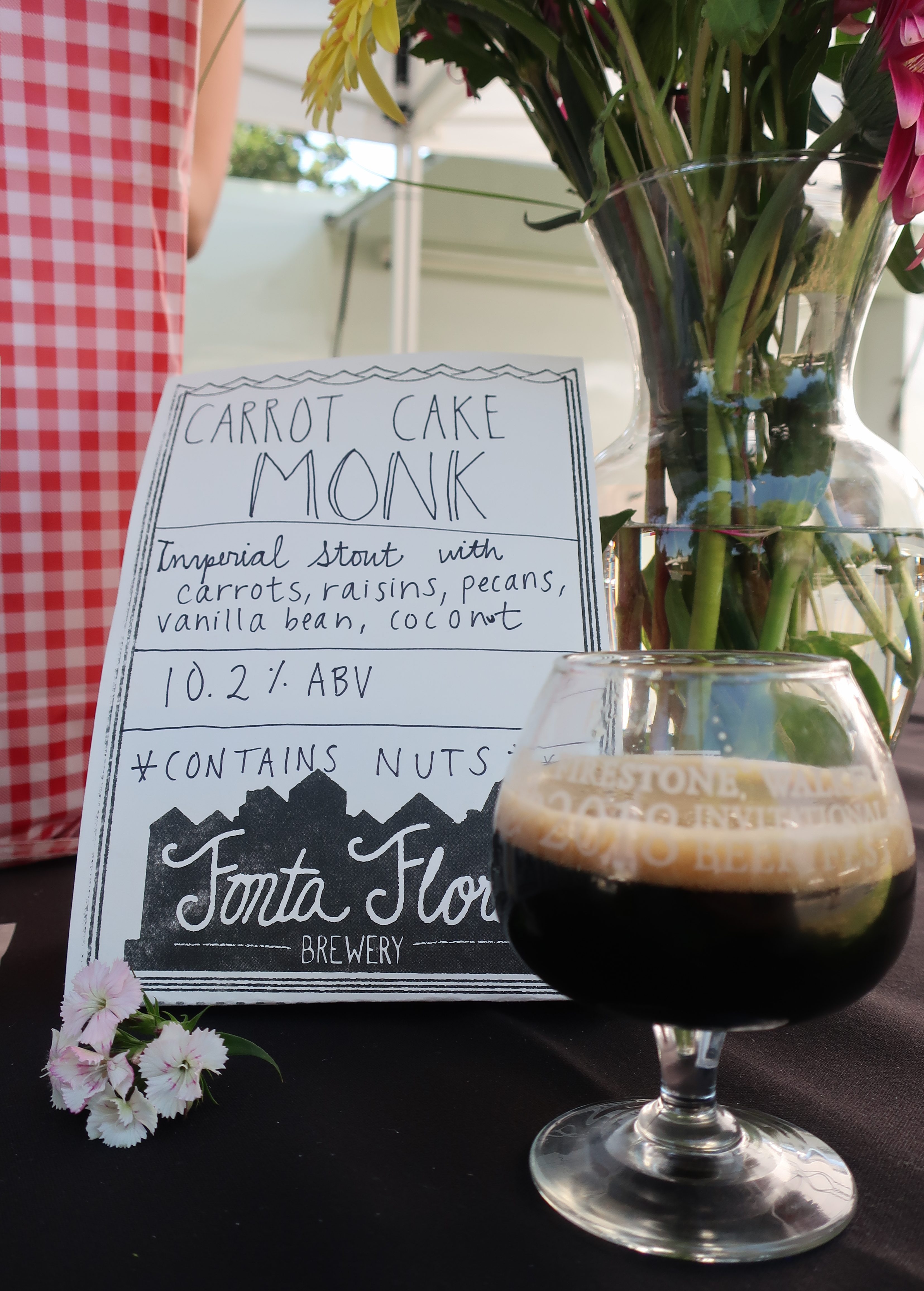 Speaking of Garage Project, after attending the FWIBF for the past four years, took home the Peoples Choice Award for best brewery. This award had been awarded to Side Project for the past two years and because of this the St. Louis brewer had the longest line throughout the festival.
When it came to the Peoples Choice Award for best restaurant it was Eureka! Burger from San Luis Obispo that took home this prize. The popular restaurant served up 28-day aged sliders!
Here's our photo recap of the 2018 Firestone Walker Invitational Beer Fest.