McMenamins 4th Annual Cedar Hills IPA Fest Reveals Taplist
|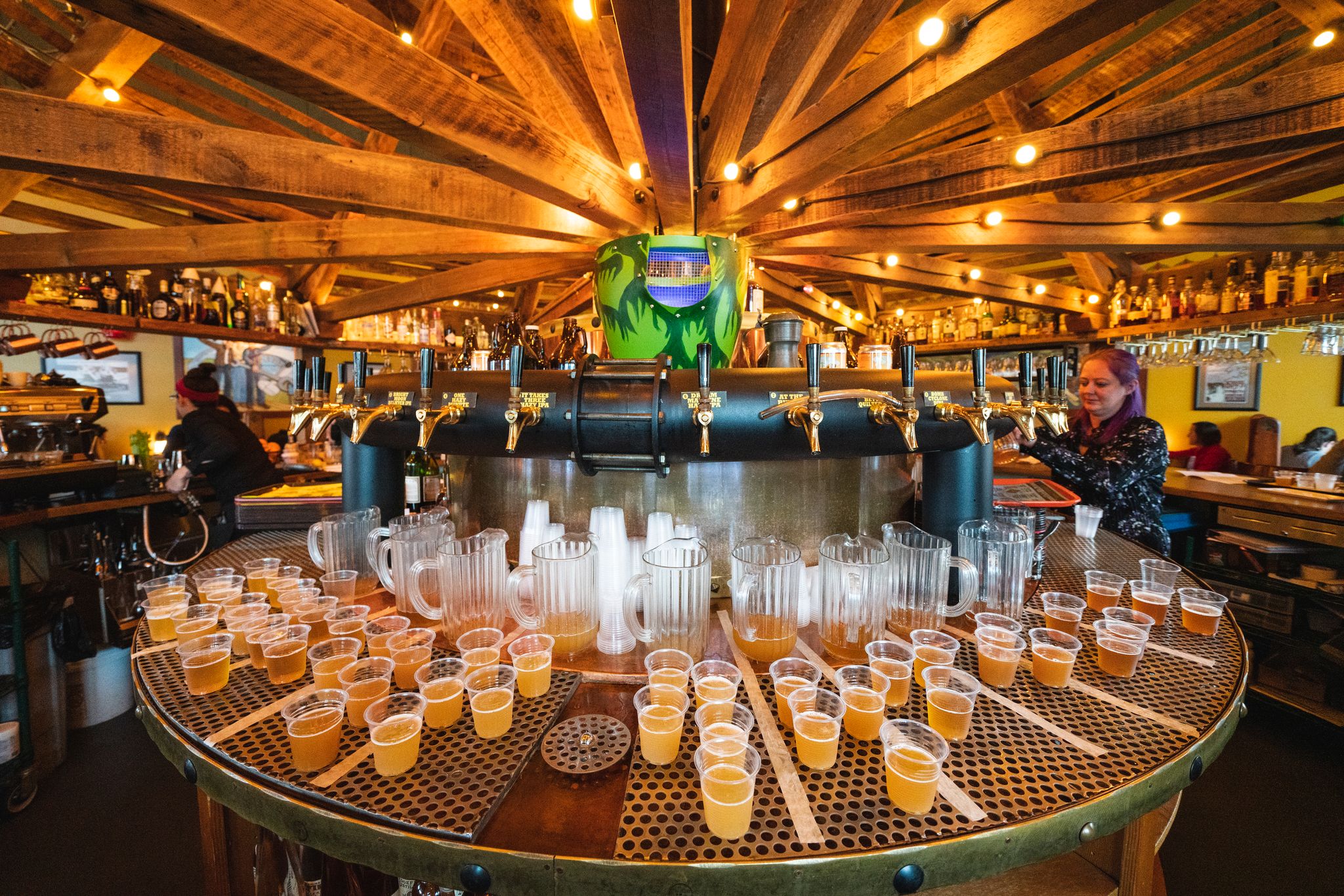 Fans of IPAs will be making their way to McMenamins Cedar Hills Pub for the 4th Annual Cedar Hills IPA Fest. This year's IPA Festival will take place on Saturday, February 11, 2023 from 11:00am – Midnight.
The McMenamins Cedar Hills Pub has assembled a list of 20 IPAs all brewed at a different McMenamins brewery in Oregon and Washington. Samples of these IPAs will be an excellent way for hopheads to get their IPA fix while exploring many new ones at the same time. Plus, attendees will be able to vote for their favorite IPA!
Cedar Hills Pub IPA Fest Beer List:
Anderson School Brewery – Mountaineer Hazy IPA
Concordia Brewery at Kennedy School – Moonbeams & Pixie Dust IPA
Cornelius Pass Roadhouse Brewery – Plushie Double Juicy IPA
Crystal Brewery – Surprise on 13th Cold IPA
Edgefield Brewery – Tropiloco Hazy IPA
Elks Temple Brewery – Junkyard Dragon IPA
Fulton Brewery – Shine Like It Does IPA
High Street Brewery – Grandma Lora's IPA
Hillsdale Brewery – Lola's Hazy IPA
John Barleycorns Brewery – OOO-WEE Double IPA
Kalama Harbor Brewery – Luscious Dew Hazy IPA
Lighthouse Brewery – Mothership Double IPA
McMenamins on Monroe Brewery – Luminosa Maxima Juicy IPA
Mill Creek Brewery – Last Exit IPA
Oak Hills Brewery – Heck Yes! Hazy IPA
Old St. Francis School Brewery – Injury-Prone
Roseburg Station Brewery – Bomb Cyclone DIPA
Thompson Brewery – Junco Juniper Cold IPA
West Linn Brewery – #5 Pirate DIPA
Wilsonville Brewery – Cabooze
Entry into the festival is free and beers are purchased individually. All ages are welcome and for those doing the McMenamins Passport, this festival qualifies for the "Attend a McMenamins Brewfest" Experience Passport Stamp.
McMenamins Cedar Hills
2885 SW Cedar Hills Blvd
Beaverton, OR 97005