McMenamins On The Columbia 10th Annual IPA Invasion Brewfest
|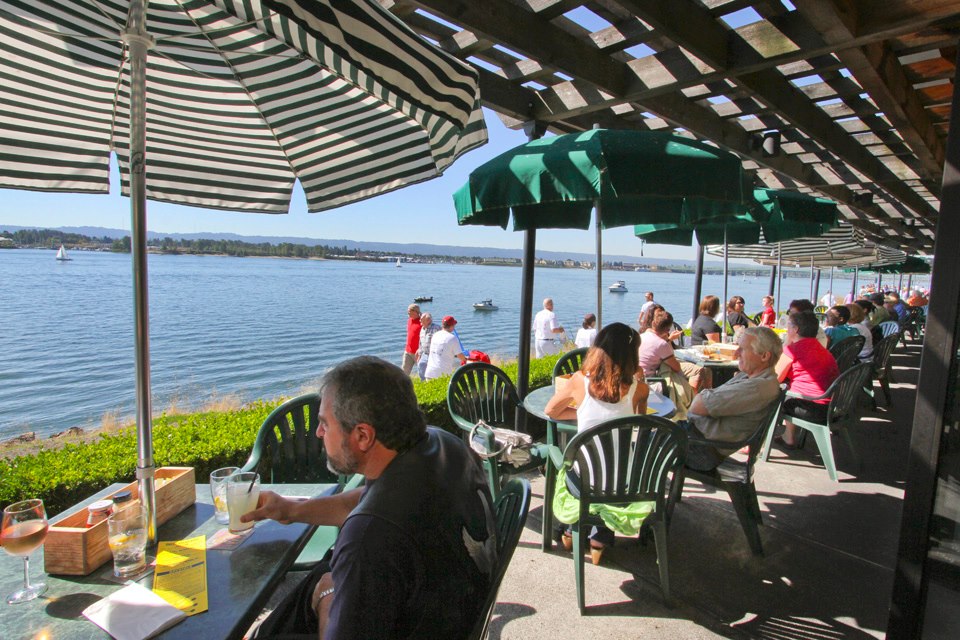 India Pale Ales will be on full display this coming Saturday when McMenamins on the Columbia will host its 10th Annual IPA Invasion Brewfest.
Beginning at 11:00am on Saturday, October 6th, McMenamins On The Columbia will bring together a dozen hoplicious beers to sample. Fans of IPAs will be able to sample some of the best hop forward beers from various McMenamins breweries alongside local Washington breweries such as Loowit Brewing Company, Trap Door Brewing Co., Trusty Brewing, and Heathen Brewing.
Entry into the 10th Annual IPA Invasion is free. McMenamins will be offering two predetermined taster trays of six, four ounce samples per tray for $9.75.
Here's a preview of what to expect from each of the taster trays…
TRAY ONE:
HORSEPOWER IPA
McMenamins Anderson School
Too much horsepower? No such thing! This IPA is packed full of citrus and pine flavor with a light, clean, bitter bite.
Malts: 2-Row, Crystal 15
Hops: Nugget, Cascade, Simcoe, Centennial
ABV: 6.97% IBU: 85
FOG OF WAR NEW ENGLAND-STYLE IPA
Doomsday Brewing Co.
The battle between hops and grain has ended and the lone winner exits from the fog. The result is a New England-style IPA. It has a cloudy yellow glow with huge hop flavor and a giant hoppy aroma that fills the room. Bitterness is kept low and mild letting the citrus flavors and fruitiness shine. Grab a pint while you can and see if you survive the fog!
ABV: 6.32%
HOMECOMING IPA
McMenamins East Vancouver
There are amazing places around the world, but there's nowhere like home. And if you're lucky, home is where the real magic happens. Enjoy the sweet and silky full body of this delicious IPA. Hints of caramel and toasted bread are balanced by a floral hop palate that carries notes of citrus and mint towards the finish. Drink up, relax and enjoy!
Malts: 2-Row, Acidulated, Rolled Oats, Chit, Vienna, Crystal
Hops: Idaho 7, Simcoe, Amarillo
ABV: 5.81% IBU: 73
SHORT SWORD IPA
Loowit Brewing Company
Short Sword is a light and refreshing IPA. The katana is not the only option for battle. It is the small blade that catches you by surprise and slays your thirst.
ABV: 5.60% IBU: 40
HOP STRUCK IPA
McMenamins on the Columbia
Hop Struck has a light sweetness from orange blossom honey and honey malt, finishing with a hoppy bitterness that's sure to leave you hop struck.
Special ingredients: Orange Blossom Honey
Malts: 2-Row, Pale, Wheat, Honey Malt, Rolled Oats
Hops: Citra, Centennial, Citra, Zythos
ABV: 6.58% IBU: 58
TRAP DOOR IPA
Trap Door Brewing
Our flagship Northwest-style IPA, dry-hopped with Cascade, Citra, Amarillo, and Mosaic. Low levels of crystal malt and well attenuated for a dry finish that really let the hops shine.
ABV: 6.80%
TRAY TWO:
BOLD AS LOVE PACIFIC NORTHWEST-STYLE IPA
Brothers Cascadia Brewing
We didn't hold back anywhere with this IPA, especially in the large additions of Mosaic, Amarillo and Simcoe hops in the boil and the fermenter. Its balanced body sets the perfect stage for this hoppy delicacy.
ABV: 7.00%
ORANGE WHIP
Fortside Brewing Company
"Who wants an Orange Whip? Orange Whip? Orange Whip? Three Orange Whips!" No fruit was harmed in the making of this "juicy" IPA. In fact, there is no "juice" in this IPA. Rather, it is a real IPA that benefits from heaps of El Dorado and Mosaic hops which give it it's succulent aromas and flavors of orange, tangerine and grapefruit. We think this IPA predicates juiciness! Uh, and if you don't know, now you know.
ABV: 5.90% IBU: 60
ONE TREE TOTEM
McMenamins Kalama Harbor
Carved from a single 140′ cedar, the totem pole outside of Kalama Harbor Lodge is the single largest One Tree Totem in the world. This beer represents that amazing piece. One Tree Totem exclusively features Simcoe hops that bring out strong notes of conifer and citrus in both flavor and on the nose. Enjoy this beer with a very impressive view of this massive totem.
Special techniques: Dry-Hopped
Malts: Northwest Pale, 2-Row, Crystal 15
Hops: Simcoe
ABV: 7.35% IBU: 82
ZESTY FINISH LINE IPA
McMenamins on the Columbia
Seeing the end of a race usually gives you a boost, but if you're looking for a little more pep in your step, try a pint of Zesty Finish Line! This brew has some extra zip to it with additions of dried lemon peel and lemon zest.
Fruit: Dried Lemon Peel, Lime Zest
Malts: Pilsen, Crystal 15
Hops: Idaho 7, Ekuanot, Meridian
ABV: 6.45% IBU: 36
EXPERIMENT 3034 IPA
McMenamins Queen Anne
Let's try an experiment…this IPA was brewed with honey malt, and it's a great way to transition toward the end of summer. It was generously hopped with varietals that provide floral and citrus notes.
Malts: Pale, Honey Malt
Hops: Ekuanot, Amarillo, Chinook, Nugget
ABV: 6.45% IBU: 92
FOR THE MONEY IPA
Trusty Brewing Co.
Classic Pacific Northwest-style IPA. Trusty's golden malt base is loaded with lavish amounts of Chinook and two experimental hops in the kettle, then finished with copious cryo-frozen Mosaic and Simcoe hop additions. Generously dry-hopped with even more Simcoe and Mosaic, busting out the big notes of earthy, herbal, pine, and tropical fruit. Taste the $!
ABV: 7.60% IBU: 85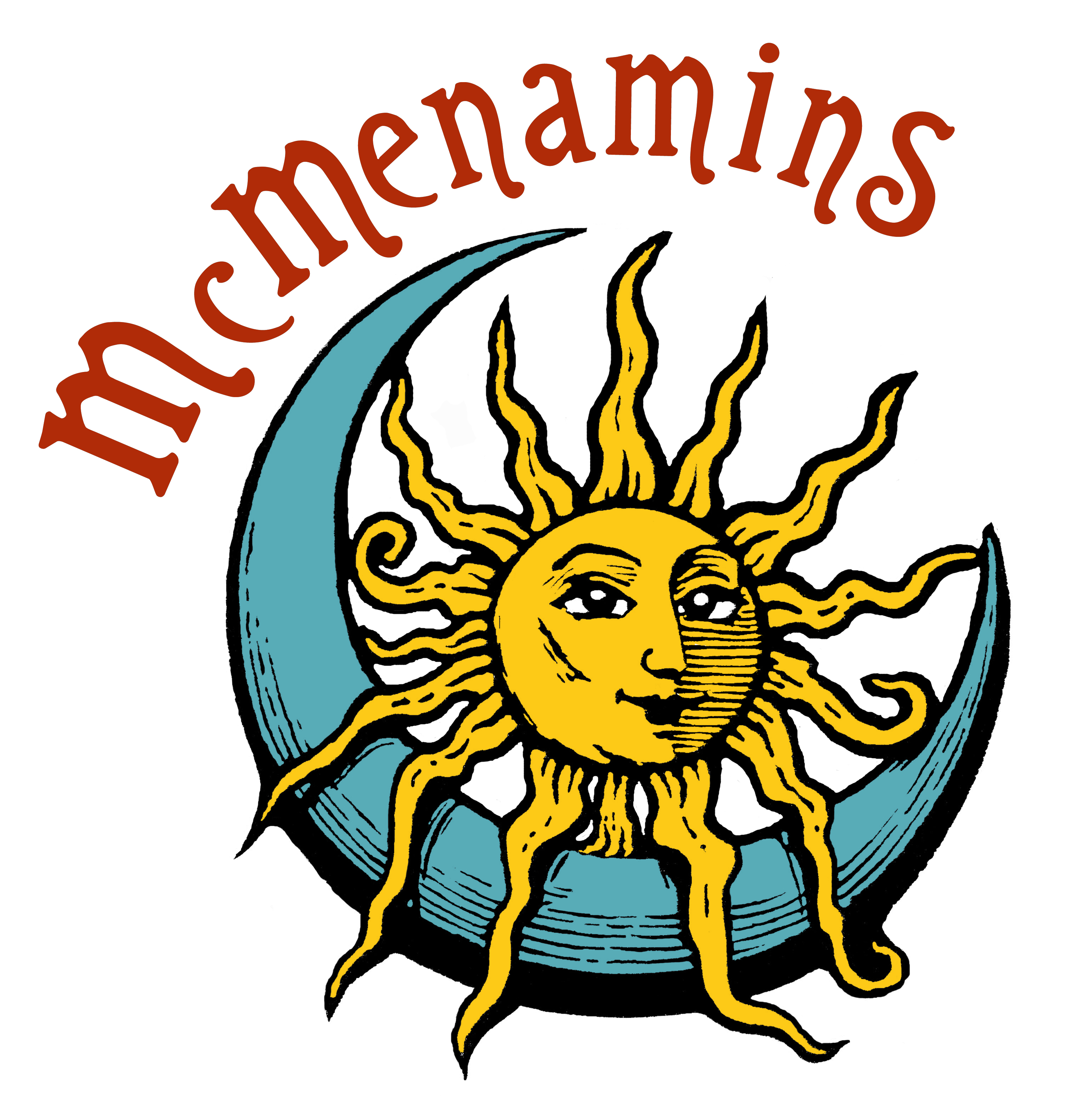 McMenamins on the Columbia will also feature a special food menu for the day. They'll be serving up Zesty Lemon Crab Cakes with a Spicy "Zesty Finish Line" IPA Hollandaise for $14.00 and Hop Struck Braised Beef Short Ribs with Yukon Gold Mashed Potatoes, Roasted Garlic Broccolini, Sweet Pan Dripping Sauce and Fried Leeks  for $20.00.
Live Music on the patio will be provided by Brother Not Brother from 2:00-4:00 and Crystal Lariza from 5:00-7:00.
McMenamins on the Columbia
1801 SE Columbia River Dr.
Vancouver, WA 98661