Meet the Brewer Summer Series at Steelheads Alley
|
SEATTLE, May 24, 2023 —Rodney Hines of Métier Brewing Company, and resident brewer of Steelheads Alley, will launch a Meet the Brewer summer series on Saturday, June 17 at Steelheads Alley at The Boxyard in Seattle's Sodo neighborhood.
The June 17 event celebrates Father's Day weekend, Juneteenth, and honors the legacy of the Thunder Twins. Guests will enjoy a seasonally curated flight of beers and get a crash course in Métier's production styles, beer-tasting notes, and brew tips with Métier's Head Brewer Michael Daly and Founder & CEO Rodney Hines.
June's featured beer is the Bronze Thunder Twins IPA, an all-star collaboration between Métier Brewing Company, Harlem Brewing Company, Yakima Chief Hops, the Josh Gibson Foundation, and the Buck Leonard Association that honors the legacies of the Thunder Twins, Baseball Hall of Famers and Negro Leagues Baseball legends Josh Gibson and Walter "Buck" Leonard.
As part of a global awareness and fundraising campaign, the special beer will be made available through official brewing partners around the world through November 2023. Proceeds from the Bronze Thunder Twins IPA will directly support programs such as early childhood reading, STEAM Education, Financial Literacy and RBI Youth Baseball.
The June 17 Meet The Brewer event is from 2pm – 3pm at Steelheads Alley. The event is free and open to the public. To register, please visit https://www.eventbrite.com/e/meet-the-brewers-summer-series-tickets-637507450947
Beer flights are offered for $13 and will feature four distinct Métier beers. Additional food and beverages will be available for purchase.
The Meet the Brewer summer series is an insider's look into Métier Brewing Company's brewing process, beer styles and a special beer tasting. The series highlights Métier's signature and seasonal beers and spotlights the people behind Métier's brew team.
Save the Date of future Meet the Brewer events:
Saturday, July 22 from 2pm – 3pm
Saturday, August 19 from 2pm – 3pm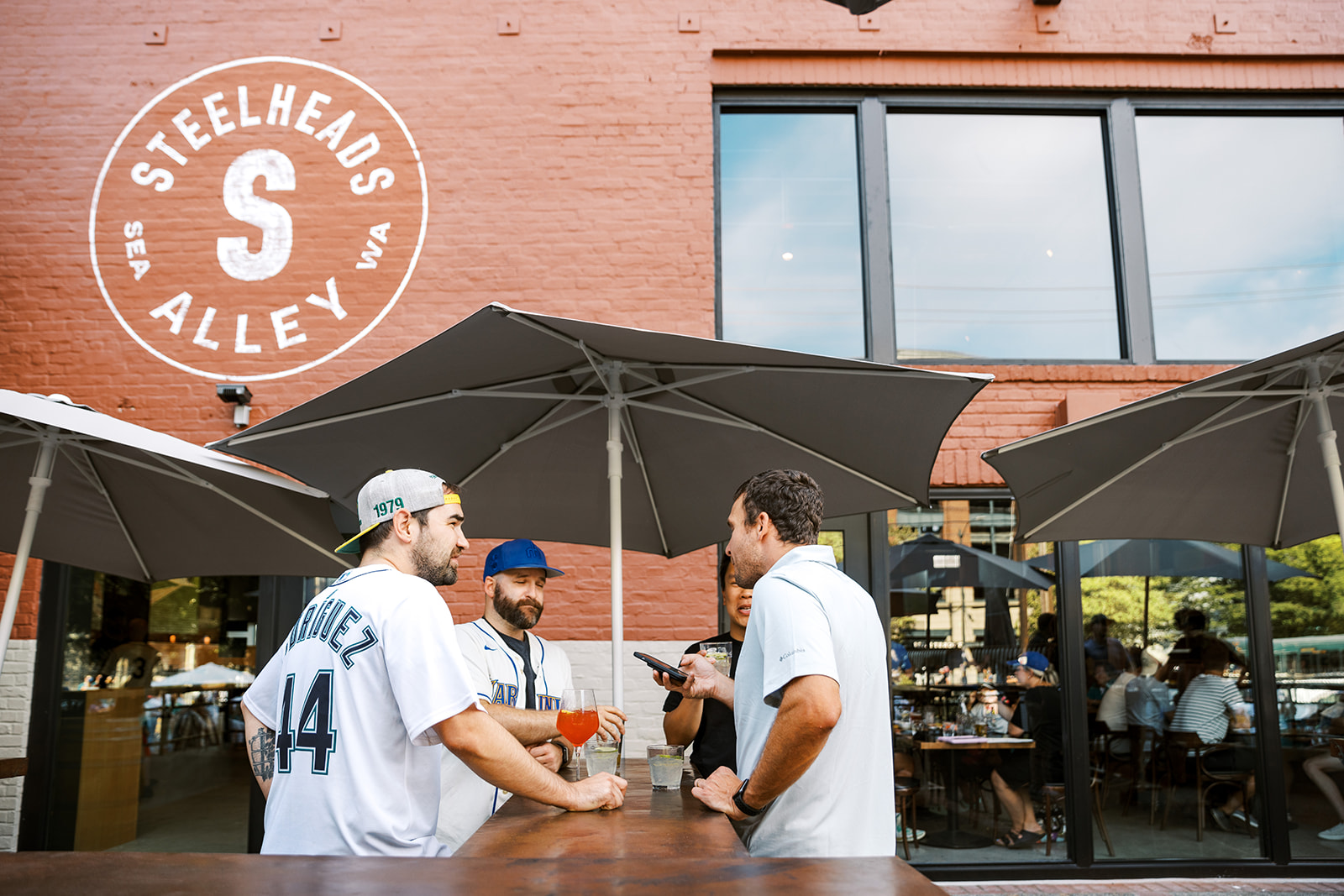 Steelheads Alley is named after the 1946 Seattle Steelheads Negro League baseball team, honoring, and paying tribute to the rich and diverse sports history of baseball and softball the Pacific Northwest. Led by resident brewer, Rodney Hines of Seattle's Métier Brewing Company, Steelheads Alley offers an exclusive list of specialty craft beers brewed onsite by Métier, local draft beer, and the full menu of classic bar fare from Hatback Bar & Grille. Steelheads Alley is open daily from 11am to 10pm.  To learn more, visit https://www.steelheadsalley.com/.
Steelheads Alley is located inside of The Boxyard complex which also houses Hatback Bar & Grille and Victory Hall at 12011st Ave South in Seattle, Washington.