National Independent Beer Run Day Returns on July 3, 2020
|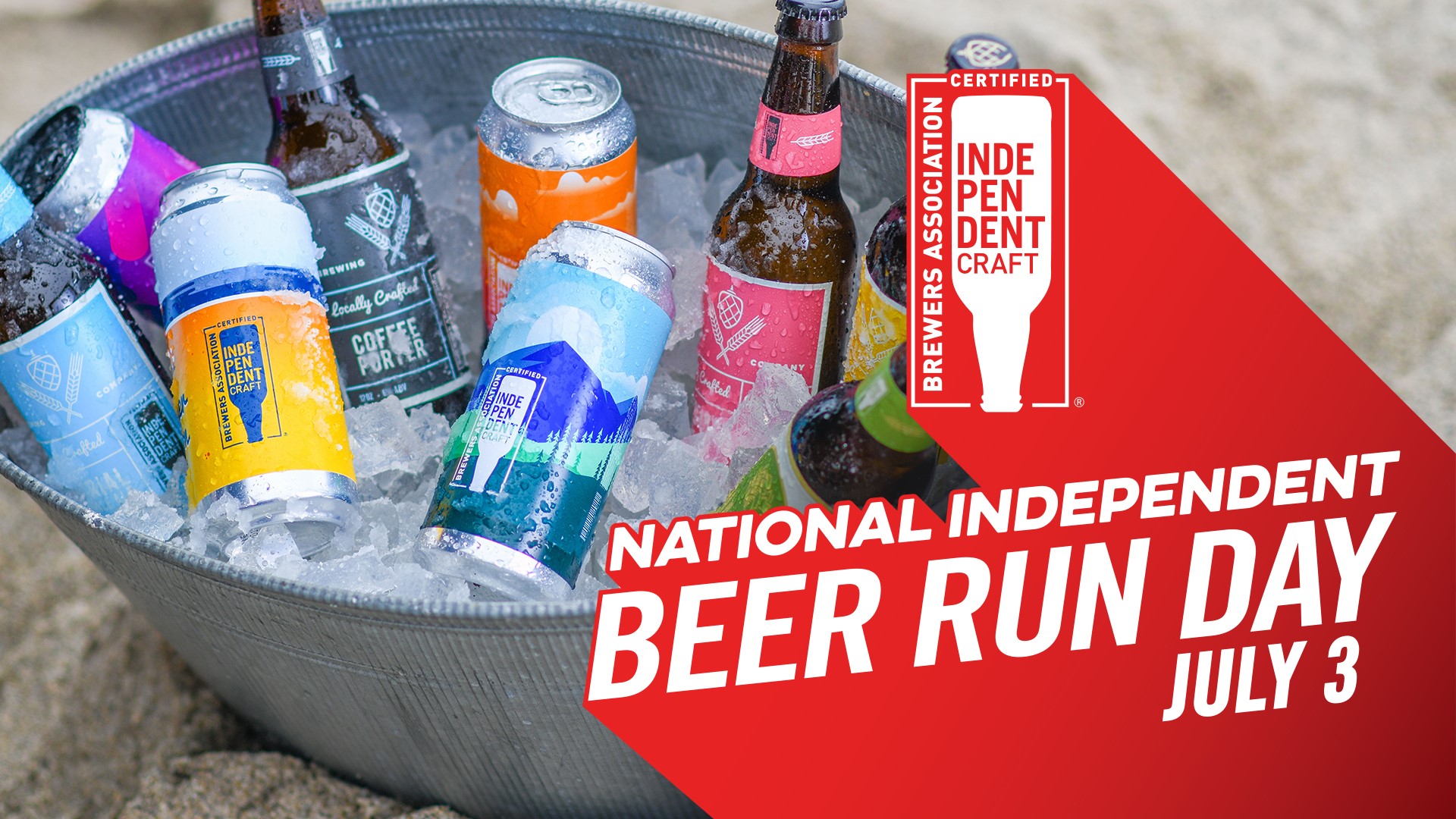 B, double E, double R, U, N, Beer Run are famous lyrics from Todd Snider and is also the next event coming up from the Brewers Association. In time to ring in Independence Day, the second annual National Independent Beer Run Day will take place on Friday, July 3rd as craft breweries from across America come together for the nation's largest summer holiday.
Yes, the holiday will not be the same this year but we can still celebrate in a smaller gathering while drinking some of our favorite beers. Normally the week leading up to Independence Day is one of the top performing sales weeks for craft beer. According to IRI scan data, it has been the highest single sales week of the year for the past five years, with sales by volume an estimated 34% higher than a typical week. This year it may even be higher as we manage our way through the COVID-19 pandemic.
One of the three, Brewers Association-designated craft beer holidays, National Independent Beer Run Day encourages beer lovers across America to support small and independent breweries. Purchasing independent craft beer in anticipation of Independence Day celebrations helps fuel craft breweries at a time when they need it most, and when many are just re-opening. We plan on doing our part!
Visit BeerRunDay.com to learn more or find an independent brewery in your area. Follow and share your Independent Beer Run using the hashtags #BeerRunDay and #SeekTheSeal.