Nebulous Taproom to Host Reuben's Brews Feature
|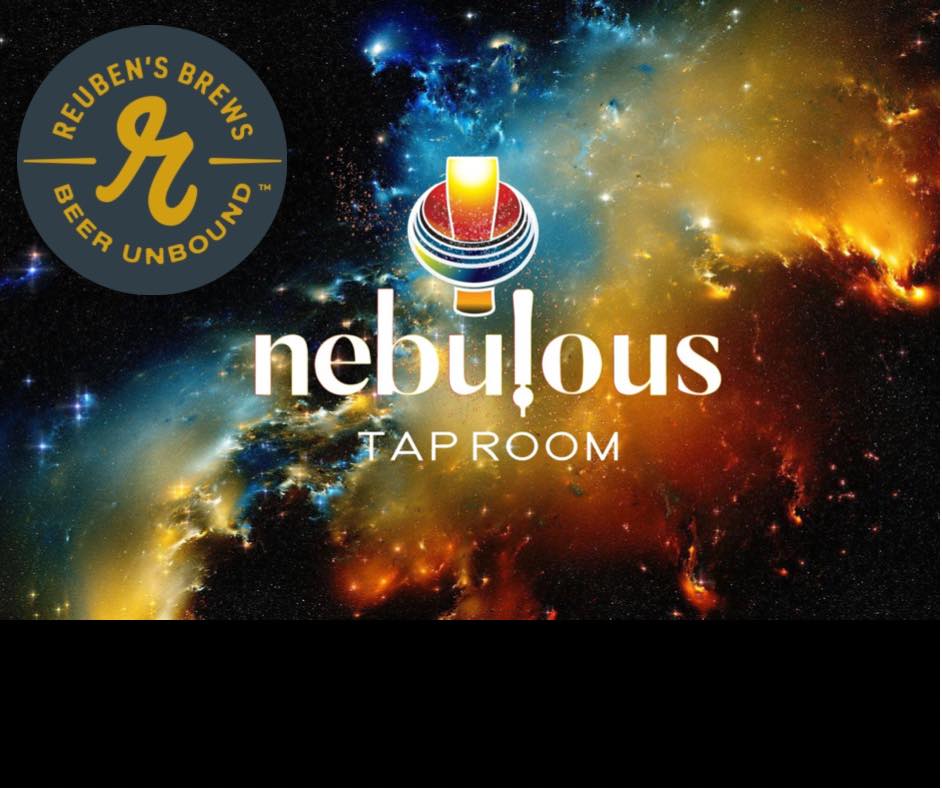 Celebrating its 10th anniversary this year, Reuben's Brews will be taking over a handful of taps this evening at Nebulous Taproom at the Beaverton Town Square in Beaverton, Oregon.
This year is a notable one for the Seattle craft brewer as it celebrates ten years in brewing. To help kick this celebratory year in high gear, Nebulous Taproom will host Reuben's Brews Feature on Thursday, February 24th beginning at 5:00pm.
The evening's lineup of Reuben's Brews looks very promising. There will be everything from a limited barrel-aged beer offering to an Imperial IPA, Hazy IPA, and even a Triple Hazy IPA. Of course there will be a few staples including Reuben's Pilsner and Bits and Bobs all on draft.
Here's a peek at this evening's Reuben's Brews taplist…
Reuben's Brews BBIS 2019 (BA Imperial Stout)
Headlining the Reuben's Brews Feature is a cellared 2019 BBIS. 2019's BBIS is barrel aged in 10 year and 12 year bourbon barrels. The same oat forward and British specialty malt recipe was used from the original BBIS version in 2013. New techniques were used to make the beer bigger, richer, and silkier. 14% ABV
Reuben's Brews Supreme Triumvirate (Imperial West Coast IPA)
Partnership with Brouwer's Cafe and Bottleworks, this is an imperial version of Reuben's iconic and award-winning Triumvirate IPA. Hoppy, Piney, Clean, Smooth, and Malty. 9% ABV, 52 IBU
Reuben's Brews Crush the Groove (Hazy IPA)
An easy drinking hazy IPA bursting with flavors of orange, pineapple, and papaya from Azacca, Strata, and El Dorado hops. Juicy, Hazy, Hoppy, and Effervescent. 7% ABV, 60 IBU
Reuben's Brews Triple Crush (TIPA Hazy IPA)
This year's release is blowing craft brewers' minds with a 4.5 draft rating. Mango, Pineapple, and White Grapefruit. 10% ABV, 60 IBU
In addition to these lovely beers on draft, Nebulous will also be serving Reuben's Brews Pilsner, Reuben's Brews Metamodern, and Reuben's Brews Bits and Bobs on draft.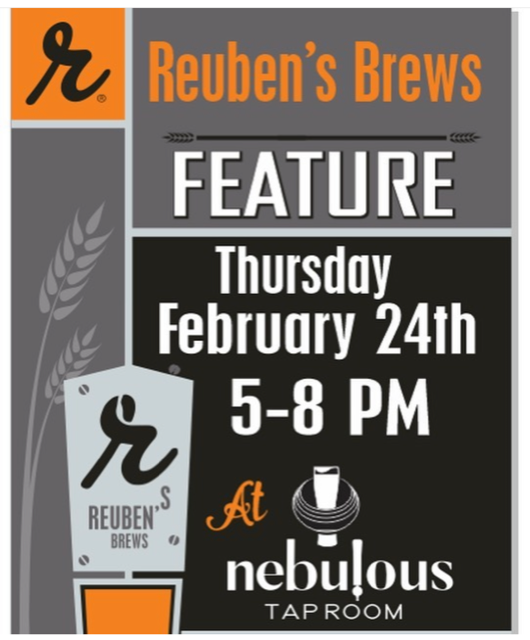 In March, Nebulous Taproom will host the Last of the Dark Days, March Madness, Breakside, Fort George and more!
Nebulous Taproom
11645 SW Beaverton Hillsdale Highway
Beaverton, OR 97005