Ninkasi Brewing Presents the 2022 Sleigh'r Ball
|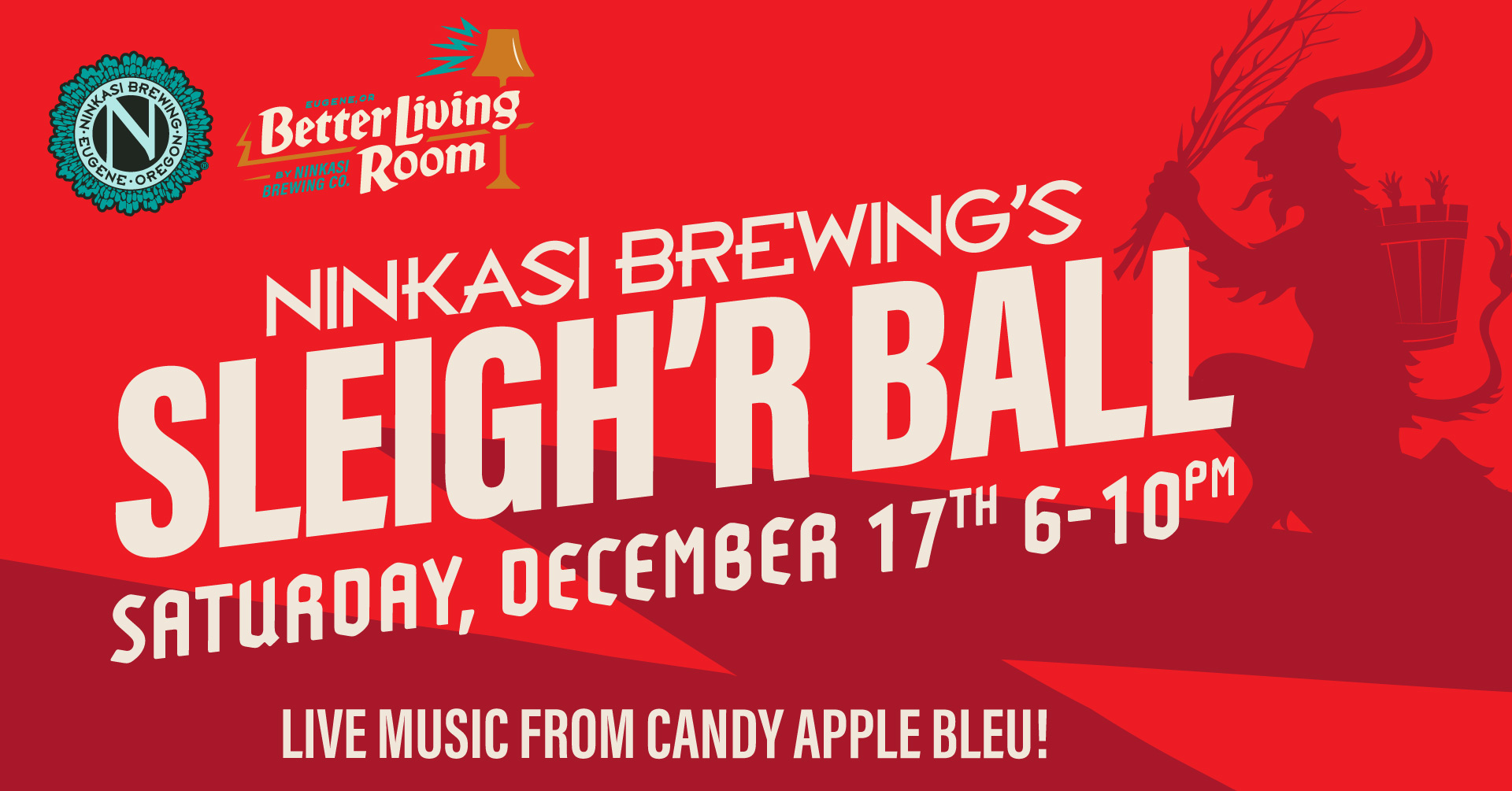 The Sleigh'r Ball, hosted by Ninkasi Brewing, returns this holiday season to the brewery's Better Living Room in Eugene, Oregon. Sleigh'r Ball that celebrates the brewery's winter seasonal, Sleigh'r Winter Ale, takes place on Saturday, December 17, 2022 from 6:00-10:00pm.
This year's event includes live music from Candy Apple Bleu beginning at 8:00pm, a photobooth, and plenty of Sleigh'r Winter Ale. Not only will the Better Living Room be pouring classic Sleigh'r, but this is your one opportunity to enjoy a full horizontal flight of five Sleigh'r variations. This is an all-ages event, but must be 21+ to enjoy alcoholic beverages.
Tickets to the 2022 Sleigh'r Ball are $10 for General Admission and includes your first beverage while VIP Tickets are $55 and includes access to the 3rd floor VIP lounge, snacks, beer/beverages, private pre-performance from members of Candy Apple Bleu, and an exclusive swag bag! To purchase advance tickets, click here.
Ninkasi Better Living Room
155 Blair Blvd.
Eugene, OR 97402