North 45 2017-2018 Brew Hog Craft Beer Blowout
|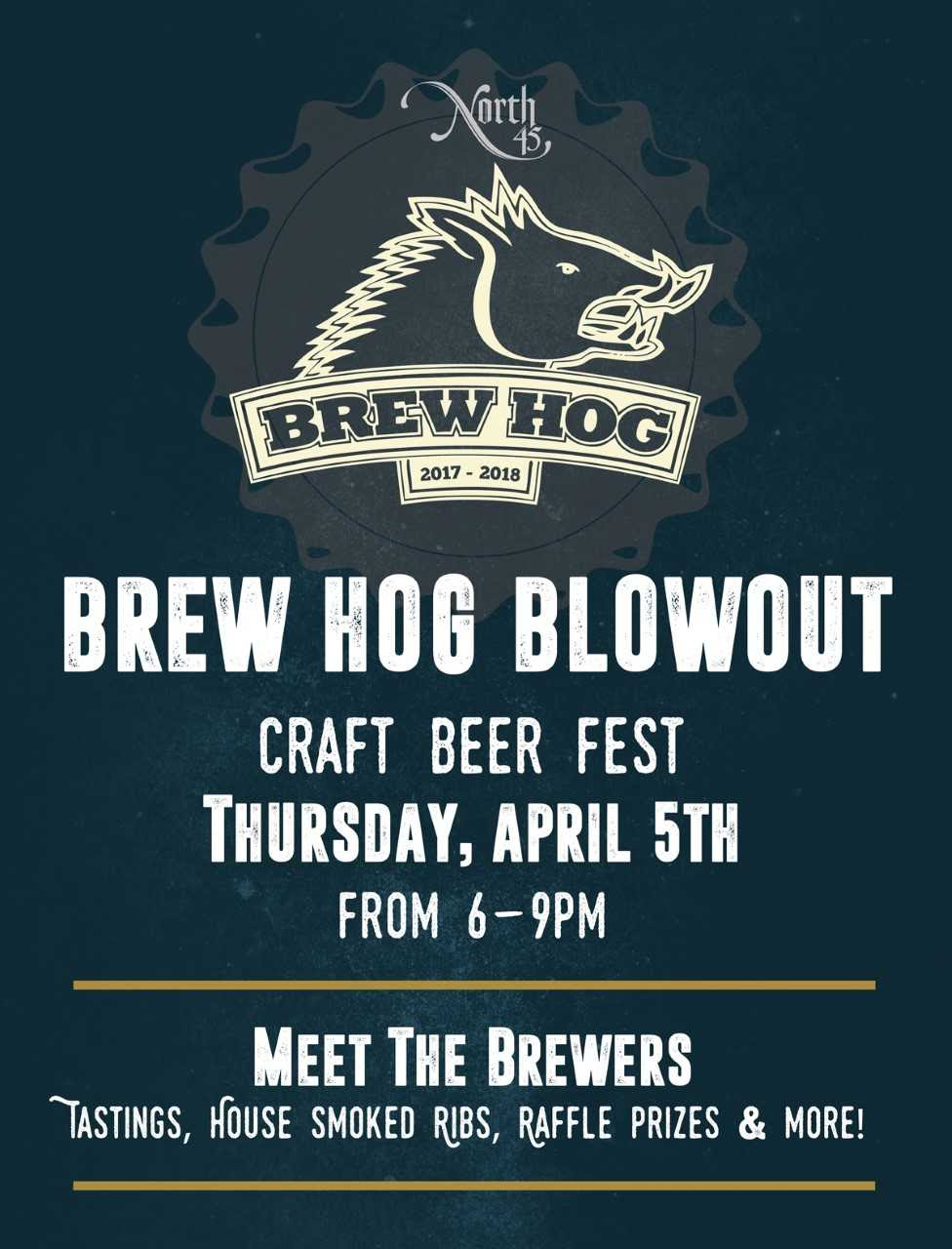 Come enjoy the enticing back patio at North 45 when it hosts its 10th Annual Brew Hog Blowout on Thursday, April 5th.
Last fall on October 12, 2017, the tenth year of Brew Hog kicked off with Baerlic Brewing. Since this time every Thursday featured a new brewery presenting a few of its beers in the back, covered patio at North 45.
On Thursday, North 45 invites all of this past season's participating breweries back for its annual Brew Hog Blowout. There will be over 20 breweries serving beers on the back patio from 6:00-9:30pm.
Enjoy mug and token style tastings from all brewers, and enter to win awesome brewery prizes! It's also your last chance of the year to get North 45's famous house smoked ribs.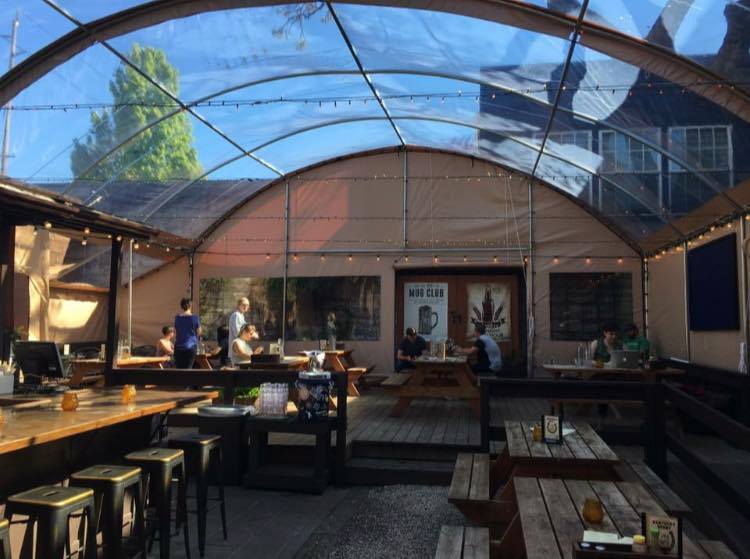 North 45
517 NW 21st Ave.
Portland, OR 97209